1. Big Bow Headbands Aretha Franklin sported a giant bow during Obama's Inauguration. So can't we pull this off too? We dare you tap into some childhood nostalgia with an oversized bow on your head. Trust us, you'll look
fine.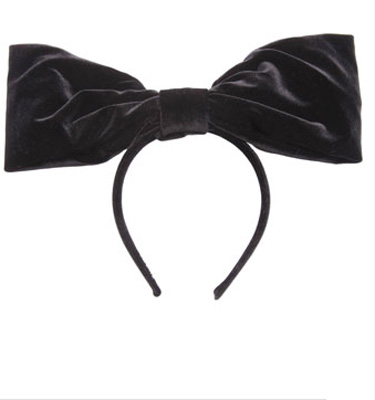 California Select Original Velvet Oversize Bow Headband, $18, American Apparel
2. Peplums Sure, this random piece of fabric around one's waist may look like it serves no purpose. But the mini-ruffle-skirt is actually flattering—accentuating your waist and curves. We dare you to try this trend on and thank us later once you've turned heads.
Alice + Olivia Tory Peplum Dress, $297, Shopbop
3. Temporary Lip Tattoos We dare you to try on temporary lip tattoos. I mean, it doesn't get much more daring than that.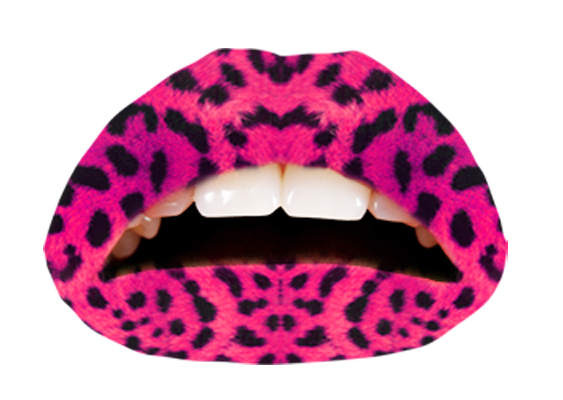 The Pink Leopard, $14.95, Violet Lips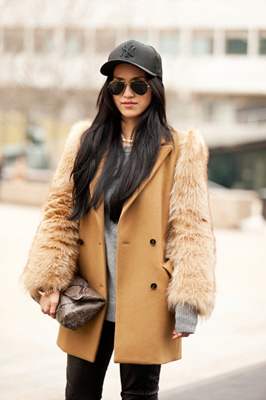 4. Baseball Cap The basic sporty item has somehow found its way on the runway and on every editor/blogger's head during the last Fashion Month. We dare you rummage through your college belongings, because we know you used to wear these during your 8 AM classes.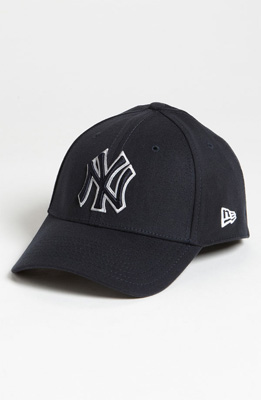 New Era Cap 'New York Yankees' Baseball Cap, $24.99, Nordstrom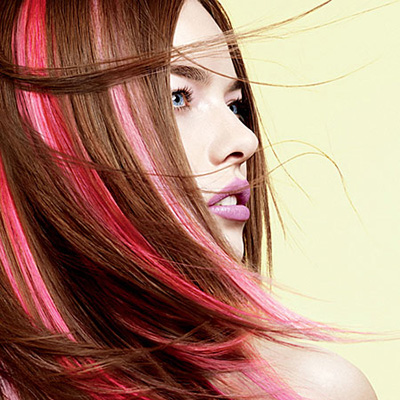 Sultra Solid Extensions in Ultra Pink Solid, $22, Sephora
6. Fascinators These quirky hats are the norm when it comes to British weddings (Thanks, Princesses Beatrice and Eugenie, as well as Duchess Kate!). We dare you to take this tradition from across the pond to your next spring wedding and inspire some brides-to-be to make this their bridal party's staple accessory.
Tasha 'Flower Fascinator' Headband, $48, Nordstrom
7. No Heel Shoes Japanese designer Noritaka Tatehana caught the eyes (and feet) of the always-avant-garde Lady Gaga, which later inspired other designers to eliminate the reliable heel of their own shoes. We dare you to take a walk in these bad boys. But don't blame us if you hurt yourself!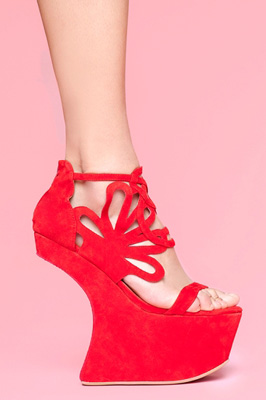 Corleone Platform, $175, Nasty Gal
8. Long Pointy Nails Songstresses like Rihanna, Adele, Beyonce, and Lana Del Rey have been making their fingernails sharp and pointy for their performances. While this look may remind us of wicked witches, it's starting to make waves in the nail art world. We dare you to grow your claws like a "good girl gone bad," and for those that don't have the patience, we suggest stick-ons.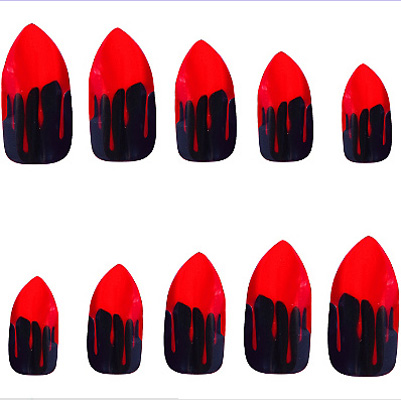 Pointy Vampire Fingernails, $3.99, Party City
9. Wedge Sneakers We dare you to step away from your five-inch-platform heels and slip into something more comfortable. Wedge sneakers are your feet's answer to a comfy night out, a comfy day of running errands, and looking totally chic the entire time.
Jeffrey Campbell Napoles Wedge Sneaker White Multi, $200, Jildor Shoes
10. Foxtail Accessories We're really not sure why or how a foxtail became so high fashion. Is it really any better than a rabbit's foot? We dare you to snap this accessory onto your shopper tote or shoulder bag. It's bound to start a conversation.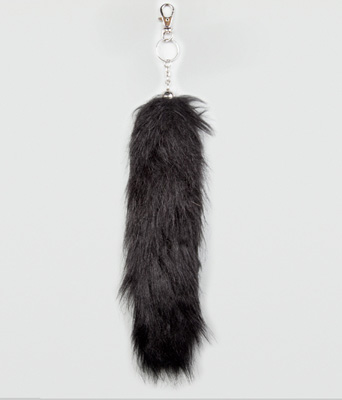 Fox Tail Handbag Clip, $3.97, Tilly's