Denim shorts with wedges Can you believe that in Florida this is considered a cute going-out outfit? Florida girls are always looking for an excuse to wear their "jorts" (jean shorts with your a** hanging out), and what's a better place than the club? In the "Sunshine State" you can take your look from the beach to the club in seconds by simply throwing on your $200 wedges. Seems logical right?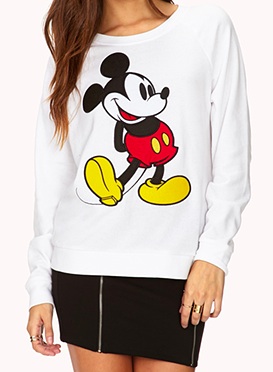 Mickey Mouse shirts Whether you're a tourist or a local (and you're over the age of 5), Mickey Mouse shirts (or anything else) are ONLY cool in Florida. Sorry, Forever 21. You can stop trying to make Mickey happen. It's never going to happen.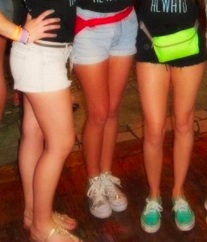 Fanny packs Don't want to carry your purse? No problem. Florida girls found the solution. FANNY PACKS! Fanny packs are styled in FL by women of all ages. They provide Florida college girls with "hands free fun" for their nights out on the town, while they serve as the perfect carry-all for a mom's trip to the theme park, zoo or even mall. *Note: The "jorts" (see slide 1)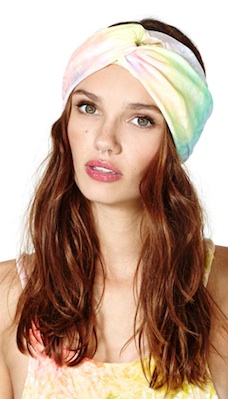 Turban headbands Being a Florida girl myself, I had NO idea that turban headbands weren't cool until I moved to another state, but apparently they're not (unless you're at Coachella , of course.) Rainbow Crush Velvet Turban ($19.60 down from $28) Look Florida Girls! It's on sale! Get it now!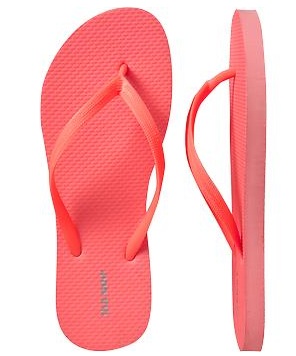 Plastic flip flops Who says cheap plastic flip flops are just for the beach, pool or shower?! Girls from the other 49 states look at these and think "shower shoes," but not Florida girls. Girls in Florida wear flip flops like these Old Navy Flip Flops ($2.50 down from $3.49) year round to the mall, school, church, sporting events, grocery store and even for nights out with the girls and dates.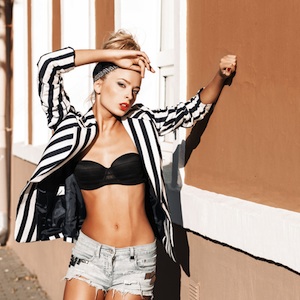 Bandeaus and bikinis as shirts In a state where the beach is such an important part of life, wearing your bathing suit for any occasion is a no-brainer. Florida girls wear bandeau tops and bikini tops as shirts all the time, not just at the pool or beach. I'm not kidding. Girls in FL dress like this to go to happy hours, football games, nights out with their friends and more.
Fish shirts There's no better way for a Florida girl to rep her state than with a good fish shirt. Great for the beach, bars, class and everything in between. Can you believe girls actually wear shirts from a store called Bass Pro Shops? Ew. No thanks.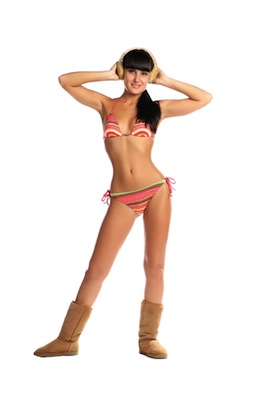 Uggs with anything Nobody loves Uggs more than a Florida girl. As soon as the temperature drops below 70 in the winter, girls in FL dig out their Uggs and wear them wtih anything from shorts and crop tops to bikinis. But will you ever spot a Florida girl wearing Uggs with something normal like jeans? Not a chance. Only if they they're on vacation.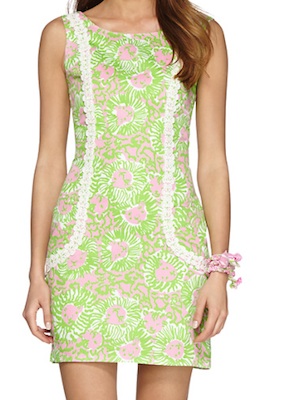 Lilly Pulitzer Only a Florida Girl (or a wannabe Southern Belle) would be caught dead wearing one of Lilly's obnoxious prints. And if you're not from Florida you would think that these dresses are reserved for religious services or lunch with your grandmother, but you're wrong. Women, children and college girls of all ages wear these things anywhere from the playground to the club. You can't imagine the look on everyone's faces when I brought my Lilly planner to work on the first day. I was horrified. But if you are from Florida, you should totally get Lilly Pulitzer's Liz Print Shift Dress ($198)
Camouflage Last but not least, this may be the absolute worst Florida trend ever. Camouflage should be reserved for hunting and hunting ONLY, but not where I'm from. In Florida, everyone wears "camo" at some point, even girls who have never hunted in their life. Sorry, Bass Pro Shops, but despite my Florida roots, I think its hideous and it has got to go!