How to dress for any occasion Yes, we all know that sorority girls know how to dress for themed parties and nights out on the town, but who doesn't? Sororities can also teach you how to dress for important occasions. Before I joined a sorority, my wardrobe was a mess. It mainly consisted of cut-off shorts, flip-flops and other high school essentials. Not going to lie, I went to college thinking my clothes were pretty trendy. Soon enough, I learned otherwise. Attending sorority chapter meetings teaches you how to dress for all types of occasions. Sometimes chapter meetings are casual and you can wear whatever you want, but other times they are really formal and you may have to wear a business suit and pumps. Dressing up in business to business casual attire once a week gives sorority members a taste of the what it's like to dress up for work or an interview. Our president used to always say, "If you wouldn't wear it to lunch with your Grandmother, don't wear it to chapter." Believe it or not, dressing too scandalous can also get you in trouble in a sorority. If you show up to a sorority function showing too much skin, you risk the chance of getting sent home, or worse. You might even be banned from attending the next social event or formal.
How to talk to people you DON'T want to talk to As silly as the process may seem, sorority recruitment teaches you how to talk to people. For a week every semester, you are forced to interview and be interviewed by hundreds of very different girls. There are always some girls that you naturally click with and have a great conversation with, and there are always others that may be very strange or disinterested. Whether you are genuinely interested in what they have to say or not, you still have to be nice to them and at least pretend like you care. While this may seem fake, it teaches you a very valuable life lesson: Treat everyone you meet equally and with respect.
How to talk to people you DO want to talk to On the other hand, sorority recruitment teaches you a lot about the interview process. Before I joined a sorority, I was pretty shy and I didn't interact with people outside of my immediate circle, but because I participated in sorority rush for four years, I am now 100% confident that I can have a conversation with ANYONE from a brick wall to a potential new boss. I also learned some great interview tips like the importance of having a firm handshake, looking the person you're talking to in the eye, and NEVER checking your watch during an interview. Better yet, just don't wear a watch to your interview.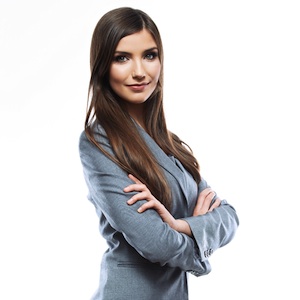 How to stand out in a crowd Sororities range in size, but most have over 100 members. In a chapter of over 200 members, I had to find my niche and find a way to stand out, because it is so easy to get lost in the crowd. Being around other girls who were involved in the chapter, on-campus and in the community, really motivated me to be a leader and get involved. My sorority really helped me to develop leadership skills that I will keep with me for the rest of my life, and the extra-curriculars definitely didn't hurt my resume.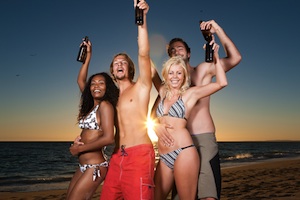 What NOT to post on social media In the media, sorority girls have a bad reputation. But I bet you didn't know that sorority members can actually get in trouble with their chapter for what they post on social media. Because my chapter wanted to maintain its positive reputation, pictures with alcohol cups and bottles were prohibited for members under 21 and highly discouraged once you were of age. Inappropriate pictures with boys were also unacceptable. Social media rule-breakers ran the risk of not being able to attend sorority functions, or worse, getting kicked out. At the time, I thought this rule was harsh, but now that I am older, I understand its importance. Posting pictures on the internet of bars, booze and boys does not make you look "cool." I was definitely glad that my Facebook was "clean" when I applied for jobs post-graduation.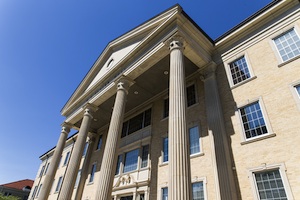 How to live with ANYONE, ANYWHERE Living in my sorority house was one of the most interesting experiences I've ever had. It definitely gave me thick skin and taught me to "not sweat the small stuff." Aside from knowing WAY more than I ever wanted to know about my sorority sisters like when they have their periods and who doesn't shower everyday, living "in-house" taught me how to get along with anyone. After college, choosing where and who to live with can be scary especially if you've lived in the same house with the same roommate for 3 years, like I did. But I stepped out into the "real-world" knowing that I could function in ANY living situation. Messy roommate? Not a problem. People screaming outside my apartment window at 3 a.m.? I've dealt with worse. Taxis, subways and garbage trucks zooming by while I'm trying to sleep? The fraternity guys across the street were louder. Living "in-house" definitely prepared me to live with anyone.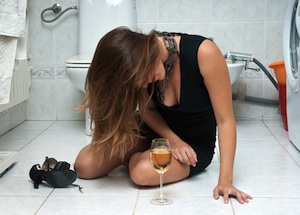 Being a drunk, hot mess is NOT cute Despite their "party girl" reputation, sorority members learn during pledging that having too much to drink is NOT okay. Yes, sorority girls do party, but if they party too hard, they will be in huge trouble. Getting carried home, throwing up or making a complete fool out of yourself at a sorority function, fraternity function or college bar will get you in trouble if your chapter's president or executive board finds out. Sleeping around is also punished. Life Lesson: Don't be a hot mess.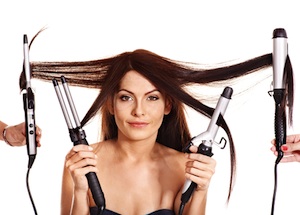 How to curl your hair I'll never forget my first fraternity semi-formal. I was a freshman in college and I had only been in my sorority for a couple months. I was so excited because my date was soooo cute and my best friend from my pledge class was going too. So, my friend and I decided to get ready together and we curled eachothers hair, because big curly hair was totally "in" at our Southern school. We spent hours fooling around with curling irons and wands and with twenty minutes to spare before our dates picked us up, our hair was complete. But when we looked in the mirror, we were horrified. Our hair looked like a poodle, full of ringlets and 5 inches shorter than normal. Naturally, we panicked. We called one of our older sorority sisters and she came to the rescue to save our hair. Later in the week, she even offered to teach us the right way to do it, and gave a presentation during our chapter meeting. Even though it was embarrassing, I always think of her when I turn on my curling iron to get ready for a big event or interview.
How to do your makeup Just like my hair, my sorority sisters taught me early on in college how to do my makeup and get the perfect "smokey eye." In high school, I wore TONS of black eyeliner, and I'll never forget the day my "big" sister in my sorority sat me down and said "You have an eyeliner problem." From then on, she always did my makeup when we went out together. But when she graduated, we decided it was time that I learn how to do it on my own. We went to the mall and picked out a bunch of makeup and she spent hours teaching me what brushes and colors to use. My sorority also hosted makeup workshops and trunk shows before recruitment week every year that taught us how to do our makeup and what to buy. Now, I wouldn't consider myself a pro, but I've definitely been cured of my "eyeliner problem," and I know how to do my makeup for any occasion.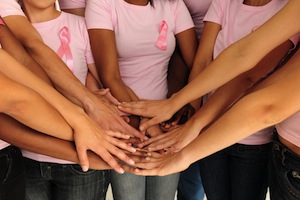 Giving back to the community is important and can be fun. Last but not least, the most important thing I learned from being involved in Greek life is that giving back to the community is important. Before I joined a sorority, I had no idea that each chapter raised money and donated thousands of dollars to their national philanthropies. Actually, I didn't even know what "philanthropy" meant. But my sorority gave me the opportunity to participate in some really great events and give back to some really great causes like Children's Miracle Network, Relay for Life, and The American Heart Association, just to name a few. Some of my greatest memories and greatest friends from college were not made at frat parties and college bars, but during the hours I spent participating in philanthropies.