Chevron cakes:We know it seems like a modern motif, but Chevrons are a slippery slope. All that zigging and zagging looks so clean on your cake that you'll want to put them on everything from the invitations to the napkins, as if it's part of your color palette. It all just ends up giving everyone a headache.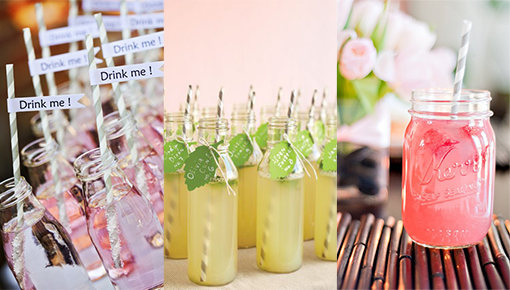 Striped Straws: Your wedding is going to be fun! And kooky!  Instead of stuffy cocktails in fancy glasses, we're going to sip booze-infused fruit juices through striped straws. Because nobody does that!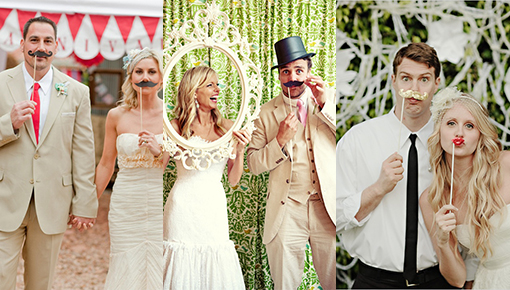 Mustache Props: Considering how much time and energy women spend removing facial hair, pretending to have a moustache seems counterintuitive. Also, anything old tyme as a theme has reached its whimsical expiration date.
Bridesmaids In Boots: Somewhere in the wide, open west there are places where bridesmaids wear boots without a hint of irony. If you got those dresses at the local David's Bridal and the only time you wear cowboy boots is to line dancing night at the local watering hole, it may be more authentic make your gals invest in some Dyeables.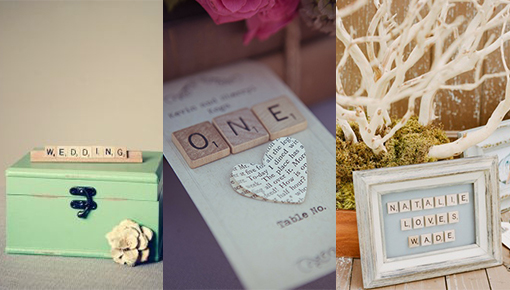 Scrabble Letters: You're an intellectual who takes her quirky hobbies seriously. There's no better way to show off your weekly game night prowess than to work it into your wedding theme. You'll earn a triple word score for "Cliche."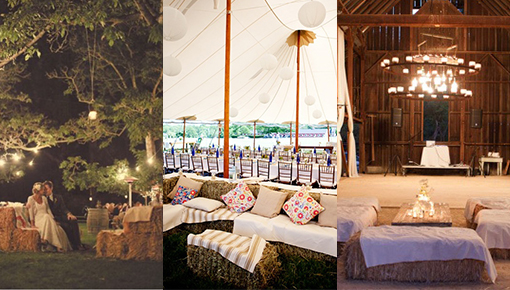 Haystack Seating: Let's review: this is your wedding. One of the most important days of your life. You paid a lot of money for the dress, the party, even your hair. Your guests have envelopes of cash in their hands and you are making them sit on haystacks?!?! It's one thing to get married in a barn, it's another thing to treat everyone like animals.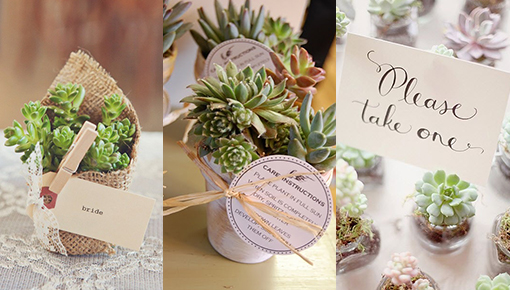 Succulent Favors: Roses and baby's breath are what other brides use. Succulents are the new Gerbera daisy for the bride who wants to be esoteric.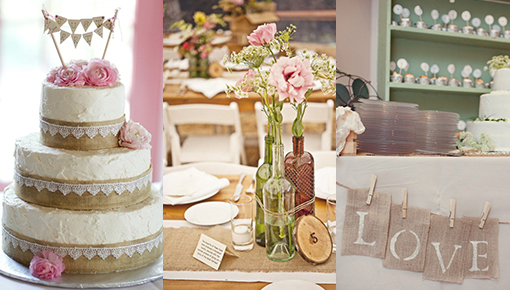 Burlap Everywhere: We get it. The rustic wedding, in your mind, is the antidote to the cookie cutter, wedding hall reception you're trying so hard to escape from. You're trying to channel the simplicity of your grandparents' generation, even though your grandparents are from the same suburban town as you.  But  you've taken your rustic wedding theme way too far when burlap is showing up on everything from the decor to the cake.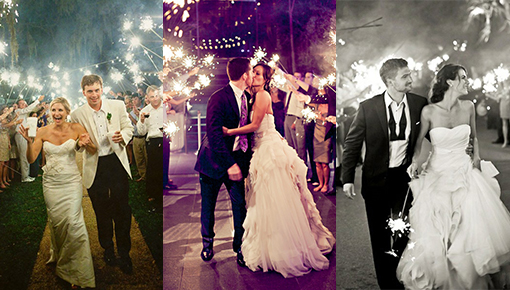 Sparklers Exit: I have a great idea. After we've been drinking for hours, let's light up little pyrotechnics in the dark and send off the bride and groom. No one will end up int he burn unit. Seriously.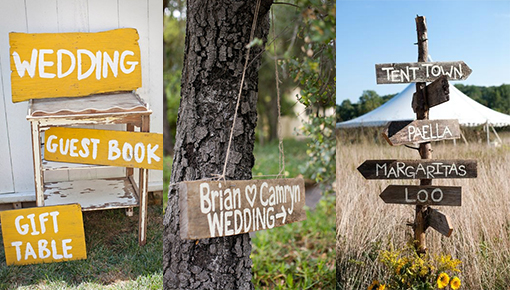 Rustic Signage: Between Here Comes Honey Boo Boo and Duck Dynasty, Rednecks are certainly having a moment. That doesn't mean you have to incorporate the culture into your wedding. These kinds of signs will just make your wedding look backwoods. While you're at it, dig a mud pit so guests can have belly flop contest.