His razor: 
Venus recently did a study and found that 30 percent of women are using a razor that's made for a guy. This is no shock to us, as men's razors are designed for thicker, coarser hair and offer a closer shave. They're great for getting tough-to-shave areas like ankles, knees and even armpits.  This 
Gillette Mach3 Sensitive Power Turbo Razor
 ($9.89) is one of our favorites to steal from the guys.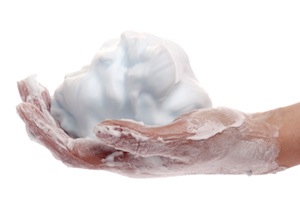 His shaving cream: Women's shaving cream is super pricey and it never lasts very long (maybe two good leg shaves if you're lucky!). Men's shaving cream, however, is dirt cheap and lasts forever. Hello, Barbasol Shaving Cream has been around for over 90 years and us under $2. It's also super thick and will help you get a closer shave. The men know what they're doing when it comes to shaving.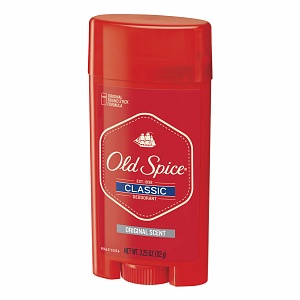 His deodorant: Between wearing wool suits to work and playing basketball at the gym, guys sweat a lot. So it's only natural that their deodorant is stronger and longer-lasting than the stuff we use. Old Spice is one of the most common things that women swipe from their man, as it's not overpowering and doesn't smell super sweet like most women's deodorant. It also lasts for up to 24 hours!
His hair product: We don't typically put hair gel or pomade on our list of hair must-haves, but sometimes it can work wonders for a sleek ponytail or to help tame fly aways. Instead of buying your own product, which will probably cost $30, use a small dab of your man's. He'll never know and it will keep your hair in place all night long.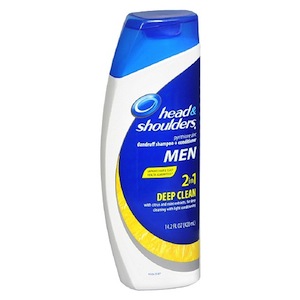 His dandruff shampoo: Men's dandruff shampoo is all-in-one, so you only need one product to get the job done. This Head & Shoulders Men 2-in-1 Deep Cleaning Shampoo + Conditioner ($6.49) not only cleanses, but also flights dryness, calms itch, relieves irritation, reduces redness, controls dandruff, conditions and smells amazing. No fuss, no frills, just one single product. Did we mention how much cheaper it is compared to some of our $40 shampoos?
His electric trimmer: His beard trimmer is equipped to get rid of rough, stubbly hairs on the face, but also works wonders on unruly bikini area and armpit hair. It works better than a woman's trimmer since a man's hair os more coarse and thick on the face. Warning: he may get angry if you tell him that you're using it to shave "down there!"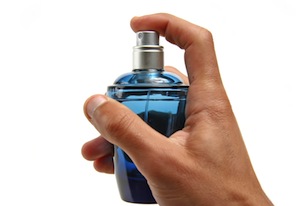 His cologne: If you're in a pinch and need to freshen up at your boyfriend's place but forgot your perfume, use his cologne (unless it smells like Brut!). Musky, woodsy scents are super sexy on women. But remember that men's cologne is often stronger, so you'll only need a tiny spritz to your palms.
His pre-shave oil: This is an awesome product to apply in order to get the best leg shave ever. Apply your man's pre-shave oil to your legs prior to using (his) shaving cream, and it will soften up the hairs so you'll get the closest shave possible. It will also leave your skin moisturized and silky smooth post-shave. We secretly love The Art Of Shaving Pre-Shave Oil ($25).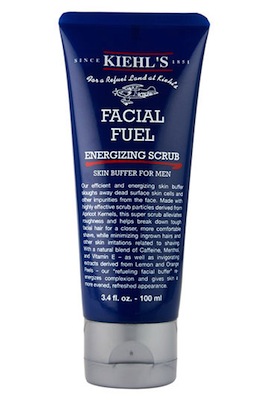 His skincare products: Lots of skincare products for men contain energizing ingredients, and men's facial scrubs are also made more grainier so they get rid of dirt and blackheads better. So many women we know are obsessed with the Kiehl's Facial Fuel line. Have you ever tried the scrub or the eye de-puffer? We're seriously obsessed. Dear Kiehl's, if you're listening, we think you should make a women-specific fuel line so we don't have to steal our boyfriend's grooming products anymore!
His styptic pencil: In case you don't know what a styptic pencil is, it's a tiny stick that quickly stops bleeding from razor nicks and minor cuts. It's also a great tool for women, as it will help stop the bleeding from a pimple that's just been popped. Press the styptic pencil over area and it will immediately stop the bleeding and prevent an infection from happening. These No Nix Styptic Pencil ($1.39) are a top-rated brand.