Get the cool-girl vibe without the shivers. This military-style wool coat is lined in faux fur all the way through. $298 at
Nordstrom
.
Stop shivering on your way to all of those holiday parties! In a neutral color, a faux fur coat keeps you super warm. $225 at Nordstrom.
So what if you look Amish? This ALC version has a hood, too! $895 at Shopbop.
You can't deny the warmth emulating from this one. I think I see the model sweating under there. Good sign! $395 at Shopbop.
Can't afford full-on cashmere? No worries, this blend (with a warm stand-collar style) will still keep you really warm. $210 at Nordstrom.
A hidden hood, rib-knit cuffs and extra layer of down make this one a heavy hitter. DKNY, $158 at Nordstrom.
Big, bright and kinda like cookie monster. But Cookie never complained about winter, so might want to try this wool and alpaca blend that's made by DVF. $795 at Nordstrom.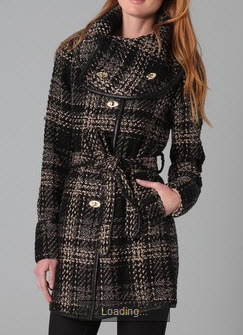 Forgo bulky scarves for a chic oversized funnel neck collar, a la Rachel Zoe. $575 at Shopbop.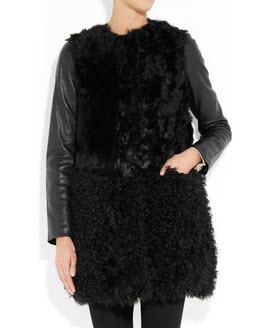 Wind isn't getting through this baby. If you've got the bank, this is your coat. $1540 at Net-A-Porter.
$750 at Nordstrom.