Cold weather
. A mild summer can mean chilly weather--especially at night--in late May and June. If any part of your evening reception is outdoors, you need to have heaters on hand to keep your guests warm. And are your maids wearing strapless dresses? Gift them with wraps so they don't catch a chill.
Sun Glare. Brides want a sunny day, but you don't want to squint during your entire ceremony. Plan the time of the event so that the sun is not at its peak and position where you'll stand and guests sit so that the sun is not directly in anyone's eyes if possible.
Traffic. Getting hitched in a popular summer spot? Then you can expect more visitors, which means more traffic. This can cause a delay in your guests' arriving to your ceremony and reception on time--not to mention a spike in everyone's stress levels. Try to arrange your ceremony for later on in the day when traffic has cooled down. You can also think about offering transportation between locations so your family and friends don't have to actually maneuver through the traffic or at the very least give everyone advance warning so they can give themselves plenty of time to get to your event.
Melting makeup. Opt for waterproof or water resistant makeup for your big day. Also, avoid using airbrush makeup because it will melt in warm conditions, especially if the weather is particularly humid.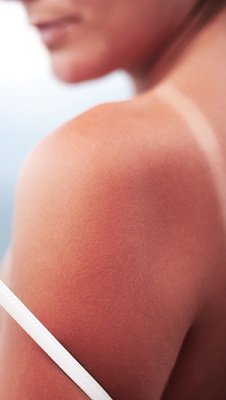 Sunburn. Spending anytime in the sun--especially a short amount of time--can result in sunburn. Put on a non-greasy sunscreen and allow it to dry completely before putting on your gown. And be sure to pay special attention to your shoulders if you're wearing a strapless dress; this area gets the most sun exposure.
Mosquitoes. It's one of the most annoying aspects of the season, but something that many brides forget about it when planning their summer weddings. Bug spray is greasy and can stain clothing, so instead use torches and citronella candles around the ceremony and reception locations to keep insects at bay if you plan to be outdoors for extended periods of time.
Soggy grass. Summer is a great time for outdoor garden photos, but if it rains overnight, that means you might be standing on wet grass while posing for pictures. You can ask your photographer to bring along something for you to stand on during photos, or buy a pair of backup shoes or even a pretty pair of rain boots so you don't have to walk around the rest of the day with grass stains on your heels. And don't forget to lift your dress up when walking so it doesn't drag on the ground.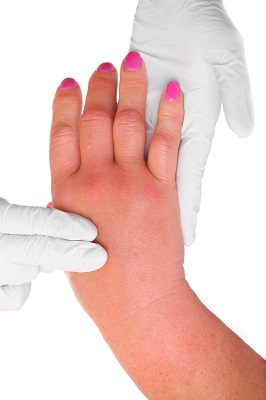 Swelling. The heat and humidity can cause skin to swell up, especially feet and hands (this can make getting your wedding ring on a challenge). Drink plenty of water and try to stay cool before the ceremony and put a little bit of lotion on your finger before you walk down the aisle.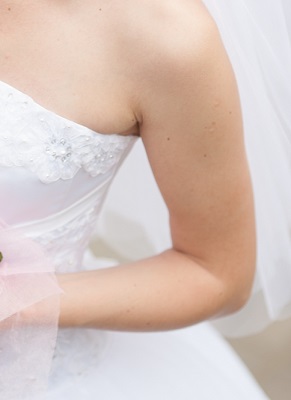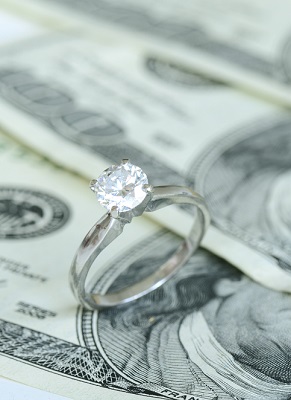 Higher prices. While you know it's the most popular time of year, couples are still shocked by the sticker price on all of their wedding day needs. Every vendor--from venue and florist to photographers and caterers--raise their prices in the summer months because of high demand. With that in mind, you'll also find that everything is booked way in advance, meaning you might have to wait over a year for your vendors to be available for your big day.