The vows. You want your vows to be heartfelt and memorable for you and your groom, so discuss the details with your fiancé and wedding officiant, says Lindsay Rolfson of Perfectly Noted. What tone do you want to set? Do you want to design vows with your fiancé or write vows individually? Whatever you decide, ensure guidelines are in place to prevent unwelcome surprises or disappointments.
Need a little help? Perfectly Noted offers writing services, including wedding vows, thank-you notes and wedding speeches and SHEfinds readers can get 15% off with code SHEFINDSVOWS.
The music. Oftentimes, couples will focus on their "favorites" for their big day, in an effort to personalize it. What is often missed, however, is whether guests enjoy themselves as well, says Meghan Ely of OFD Consulting. "An all-night ode to Metallica, for example, may be 'very you,' but it doesn't mean it will keep your guests dancing all night long."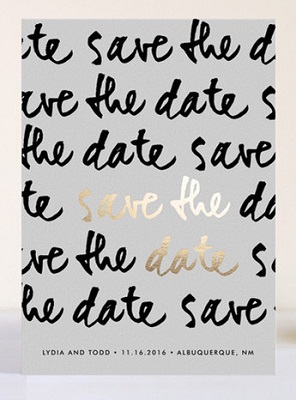 The wedding date. It's great if you can select a wedding date that's memorable for you and your groom, such as a special anniversary, but it's imperative to make sure there aren't other conflicts. "It's not easy, for example, for guests to travel for weddings around a holiday, or if there is a major local event in town (such as a marathon or annual festival)," says Ely.
[Photo: Minted]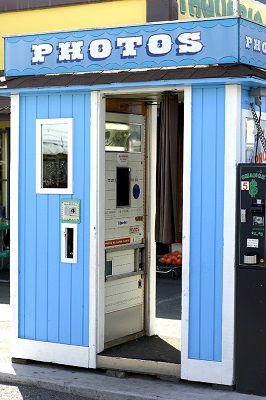 The timing of events. If there is a huge gap between the ceremony and the party, give guests suggestions on places to go in between and find out if the reception site can welcome your guests early. Here are 8 alternative ideas for keeping guests entertained.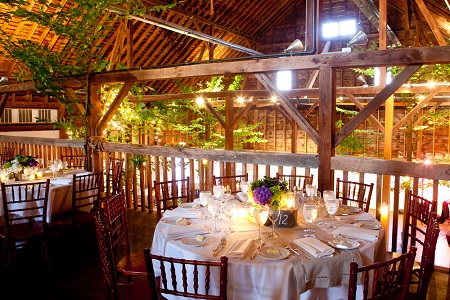 Guest comfort. Brides may like the look of the Pinterest-like weddings, but is your dream barn venue heated and/or air conditioned? What about restroom facilities and sanitation for the caterers? Sure, it's the look you want to achieve, but not at everyone else's expense, says Kristen Ley of Something New for I Do.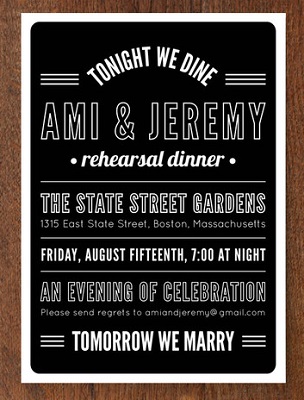 The rehearsal dinner. One specific thing brides often overlook is the ceremony rehearsal, says Emily Schwartz of Galej Events. Many brides don't know exactly how the wedding ceremony is supposed to flow or what the processional and recessional are supposed to look like. Having a wedding coordinator or experienced officiant there to direct the rehearsal will help the actual ceremony flow seamlessly.
[Photo: Minted]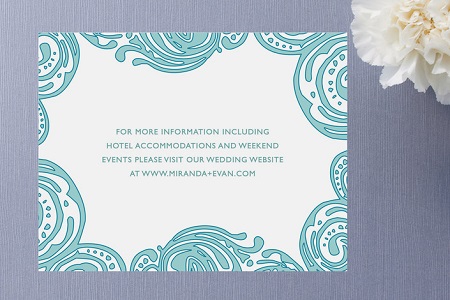 Keeping guests informed. For those having ethnic weddings, brides and grooms should provide a small information sheet for their guests, says Preeti Moberg of The Big Fat Indian Wedding. This helps with understanding how the wedding will unfold and what kind of customs there will be, as well as include a lineup of the events.
[Photo: Minted]
Wedding insurance. Just because you have a contract doesn't mean you are protected if a vendor goes out of business or simply doesn't show on the big day. A wedding insurance policy is less than 5 percent of your wedding budget and worth purchasing just in case.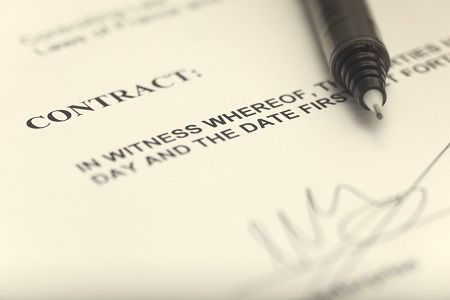 The fine print. It is a must to read them. There may be a fee increase that you are agreeing to without knowing it or a gas tax if the prices go up. If you weren't figuring on it, it can be hard on your budget.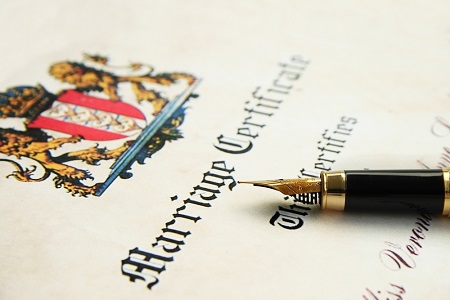 The marriage license. Be sure to pick up the marriage licenses in ample time before the wedding. Most jurisdictions require the bride and groom to be present to obtain it, so if you can book a time, do it--or plan to spend a few hours at the country registrar.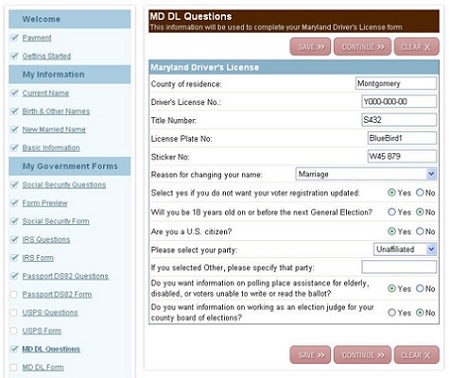 Changing your name. It's your name, so you'd think it'd be as easy as filling out a piece of paper saying you want to change it. But no such luck. Not only is there paperwork, but there are fees as well. We recommend checking out missnowmrs.com.