Bring the rings. Okay, okay, so maybe many brides DO remember the rings, but with all the hustle and bustle the morning of these could get easily misplaced. Seal them in a special bag and put one person in charge of fiercely guarding them until the start to the ceremony. PS—don't have your sweet, snotty-nosed ringbearer carry the real rings down the aisle. That's just asking for them to be lost in the grass, in a church pew, in the sand. Put a pair of "fake" bands on the ring pillow and have the real ones tucked safely inside someone's pocket.
[Photo: Red Ribbon Studio]
Freshen up inbetween the ceremony and reception. Don't forget to look as fresh and gorg moments AFTER you walk down the aisle as you do moments before. You still have to put on a pretty face for your guests and your photographer. Take a minute to freshen up (blot your T-zone, carefully reapply deodorant and lip gloss, have a breath mint). Now GO—your guests are waiting!
[Photo: Thinkstock]
Bring an extra boutonniere for your groom. A boutonniere is going to be tortured with every embrace. Unlike your bouquet which can sit in some water or be held by your side, his boutonniere is subject to a lot of hugging, squishing, tugging. By the time the ceremony is over it might look as flat as a pancake. Have a backup look-alike on hand and so he can make a switcheroo when you're freshening up.
[Photo: Red Reibbon Studio]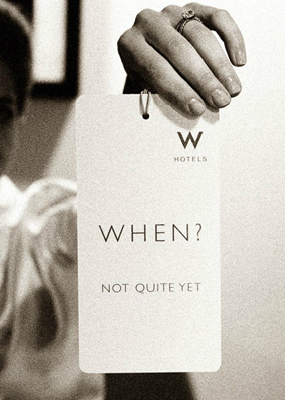 Check into the bridal suite. Be sure you call the hotel where you've reserved the bridal suite to let them know how late you plan on checking in that night. Remind them it's your wedding day (so they'll have champagne and chocolates waiting for your arrival). Once your overnight bags are packed, enlist a friend to take them over to the hotel so they'll be there when you are!
[Photo: Yvette Roman Photography]
Pack comfy shoes (for later). You'll want (and need!) a good ole beat up pair of sneakers or a favorite flip flop to change into as the night wears on. Just don't accidentally pack them in your overnight bag—keep them with you or with a bridesmaid who is on call to grab them whenever your dogs are barking.
[Photo: Yvette Roman Photography]
Get cash for tips and put the money in separate envelopes. Make sure you've scheduled a trip to the bank ahead of time. But on the morning of, put each vendor's CASH tip into a separate envelope and seal it up. Write their name and the company name on the front. Throw a rubber band around the stack and pass it off to a trusted friend or your wedding planner who can make sure these important players get their much-deserved thanks.
[Photo: Thinkstock]
Drink water. You don't need to be double-fisting on your wedding day. Heck, many brides don't drink at all, they're just too darn busy playing host. We don't care if you have some champagne, a glass of white wine, your signature cocktail...all totally acceptable. We do take issue with you forgetting to drink water. It'll do wonders for your spirit and your complexion. And you won't feel dehydrated, tired, or worn. The only downside? You may have to pee more often.
[Photo: Thinkstock]
Have your getaway car outfitted. Not that this task falls to YOU per se but make sure someone is in charge of confirming and decorating the getaway car. This person (possibly your wedding planner) should have the name of the company and phone number so they can make sure the car is on time for your grand exit. Then someone (your edgy, artsy cousin? your fun and fabulous sister?) has got to draw hearts on the window, attach cans to the bumper, and outfit the car with an obligatory "just married" sign!
[Photo: Jenny Ebert Photography]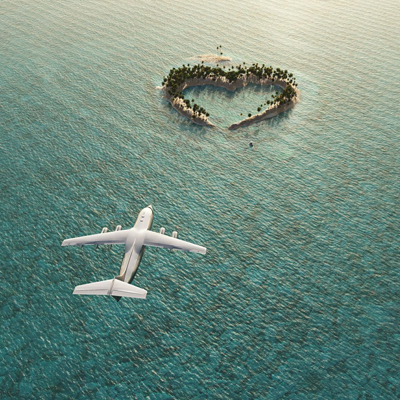 Get a status report on your honeymoon flight plans. Possible the weather might put a wrinkle in your plans? If you're leaving for your honeymoon the morning after your wedding, call the airline the morning of your wedding to be sure there are no changes in your flight plans (or sign up for daily text alerts). Make sure your boarding passes and passports are tucked safely away in your luggage. You shouldn't be having anxiety over travel logistics during your wedding or even in the wee hours after.
[Photo: Thinkstock]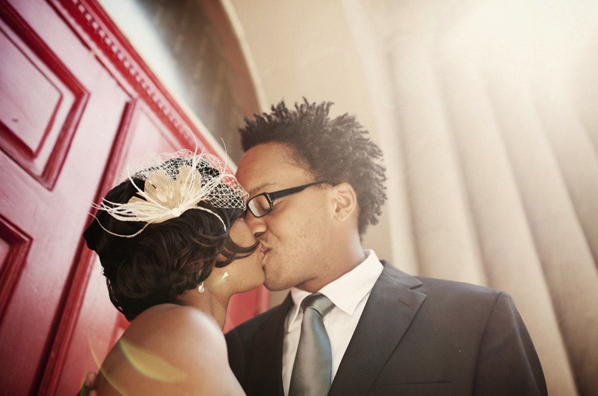 Take 10 minutes alone with your husband! This will likely happen after the ceremony and before you join your party at the cocktail hour. But be SURE to take some time to be alone with your new husband. Go for a short walk, have a champagne toast, steal a few kisses. As soon as you re-enter your wedding, you'll be pulled in a million different directions. You honestly might not see each other again until the first dance! So savor this moment of new marital bliss. Even if it's for just 10 minutes—it'll probably be the best 10 minutes of the whole day.
[Photo: Brookelyn Photography]