1. The wedding industry doesn't want you to think you can have a truly awesome wedding for less than 25K. But you absolutely can. It might not have all the bells and whistles of an "as-seen-on-TV" wedding, but it can still be beautiful, memorable, and most importantly, budget-friendly.
2. Some wedding vendors may sneer at your small budget. They'll insist that you can't have a "decent" wedding for less than five figures, and they'll make you feel crappy about your wedding choices. Don't reward them with your business. (They're totally wrong, btw. Your wedding is going to be awesome.)
3. Planning a wedding is like taking on an unpaid part-time job, no matter what your budget. You'll probably put in 20 hours a week on Pinterest alone. However, if you have the time to plan your own wedding, skipping on a wedding planner will save you thousands.
4. Proceed through bridal magazines with caution. The wedding glossies frequently feature wedding items that are way out of your budget. Do your research on designers and brands before you give your heart to a $4000 wedding dress. (The same goes for bridal salons - be sure to ask about price points before you shop. For more dress shopping tips, check out our ultimate guide to wedding dress shopping!)
5. Gorgeous examples of budget weddings can be found at any price point. Don't believe me? Google "$5000 wedding", or "10K wedding". You'll find enough budget-friendly inspiration on the interwebs to fill three weddings. Trust me, it's out there.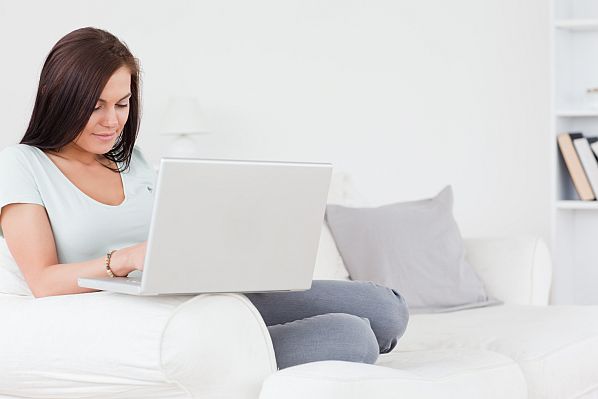 6. Know that you're not alone - and finding a supportive, like-minded community of brides will make your wedding planning journey so much easier. There are tons of resources out there for budget-minded brides - blogs like The Broke-Ass Bride, or The Budget Savvy Bride, and SHEfinds, of course!
7. Pick the three things that are most important to you - now you know where you'll be allocating most of your wedding budget. (Do remember that the food is usually the biggest wedding expense, and if it doesn't appear on your top 3, you can save a lot by not serving a full sit-down meal.)
8. Still feeling self-conscious about your small budget wedding's status? A smaller guest list will allow you to devote more of your budget to food, flowers, and decor - which will make your wedding look much pricier.
9. Don't be quick to turn down free help when it's offered. If your Aunt wants to bake your wedding cake as her gift to you, let her do it. Likewise, if your Maid of Honor wants to help you tackle every wedding-related project that comes up, by all means, let her tag along!
10. If certain wedding traditions don't speak to you, they're not worth spending your hard-earned money on. Axe them. It'll leave more room in your budget for the things that truly matter.