The Rings. While many women dream of their engagement ring and wedding band coming out of a blue box, that kind of purchase can really bring up your budget. Instead, think about wearing an heirloom ring, says Bobette Kyle, author of Dream Wedding on a Dime: 7 Secrets for the Budget-Savvy Bride. "Many families pass down rings through the generations, so before you buy rings, find out if your family has such a custom." And if not, check out sites like Etsy which have an amazing selection of vintage jewelry for less than what you'd spend brand new.
The Wedding Dress. When it comes to sticking to a wedding day budget, you'd probably assume that means giving up on your fantasy of walking down the aisle in a couture or designer gown. After all, the average designer dress starts at $3,000. But with the growing number of brides choosing to put their gowns up for sale after the big day in lieu of preserving them, there are plenty of designer duds waiting to be snatched up at consignment and vintage shops, thrift stores, and online sites such as Ebay, Craigslist, PreOwnedWeddingDreses.com, SellMyWeddingDress.com, and RecycledBride.com. The best part: you can save as much as 50 percent off the original price tag!
The Bridesmaid Dresses. Every bridesmaid knows one thing: They're going to spend a fortune on a dress they're only going to wear once (contrary to what the bride says, you will never shorten it and wear it to a cocktail party). Save your maids a bundle by shopping secondhand for their gowns. "I'm currently working with a bride who found all of her bridesmaids' dresses on Ebay," says Emily Schwartz of Galej Events. "She had her bridesmaids try on dresses in person to get their correct size. Then, she searched weekly online for dresses in the right size and color for each bridesmaid. She got some for as low as $8 (a 90% savings)!"
The Veil. This is an item that simply makes no sense to buy, says money expert and recent bride Andrea Woroch. "Really, a $400 veil that looks like every other one that you friends wore? Just ask around to borrow the one you liked the most from family and friends."
The Bridal Jewelry. One way to slash bridal jewelry from the budget is to borrow it. If someone you know already owns a piece you love, and if it works with your wedding dress and hairstyle, borrow it to wear on your big day. You can also wear an heirloom necklace, earrings, or other jewelry handed down from a family member as the "something old" in your wedding.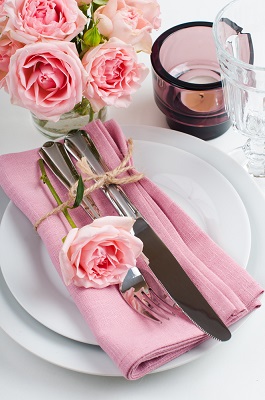 The Wedding Decor. Bride Liv Kellgren bought all of her linen--table cloths and napkins for 130 people--at thrift stores. "I got different colors, all cotton linen, and spent 30 percent of what it would've been to rent them. The reception hall looked like confetti with all of the different colors--it was awesome!" Check Craigslist for local brides unloading their table and wedding decor for less, or scope out sites like RuffledBlog, OnceWed and Tradesy.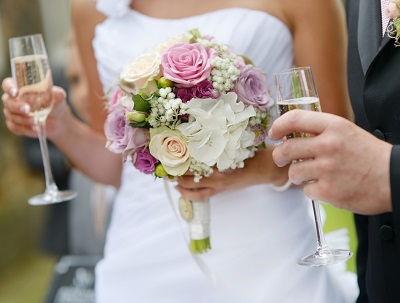 Cake Cutter/Toasting Glasses. Why spend a lot of money on something you're going to use for less than five minutes on the big day? Instead, scour sites like Ebay, Project Wedding, and RuffledBlog's Recycle your Wedding section (just to name a few) for these types of items.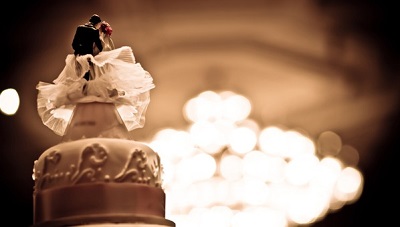 Cake Topper. Unless it's a family heirloom, you are probably never going to look at your topper again once you've cut the cake at the reception. Whether you want a little bride and groom or a monogram bedazzled in faux diamonds, shop for this one secondhand.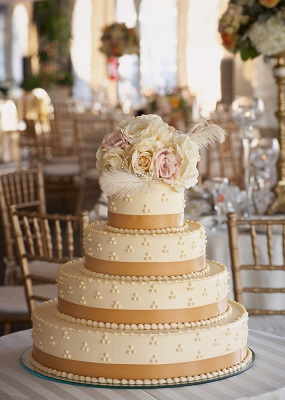 The Cake. Okay, so you can't buy a cake secondhand--but you can rent one (really!). For those who are serving a plated dessert or a dessert bar, you may want a cake just for pictures. "Don't waste money on a cake that will end up in the trash when you can rent it at sites like cakerental.com," says Woroch.