1. Elopement sounds dreamy: 
It's true. While some of the planning process is fun, a lot of it will make you want to rip your hair out and consider eloping to an island that's far, far away. My fiance and I talk about eloping several times a week, and I totally get why couples do this now. But at the end of the day, I know our wedding will be the best day ever.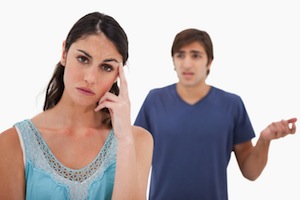 2. The groom will never be on the same page: Your fiance is never, repeat never going to be as excited about wedding planning as you are, so don't let it get to you. You can still ask for his input on things, but don't expect him to know (or care) about things like decor and wedding stationary. He's a dude, after all.
3. People will come out of the woodworks: People you haven't spoken to in years will all of a sudden come out of the woodworks and want to be part of your big day. It's so bizarre. I've even had random people invite themselves to our wedding and ask if they could bring a date–when they aren't even in a relationship in the first place. It's okay to say no, but do so in a polite way. Otherwise your guest list and budget will skyrocket. [via Minted]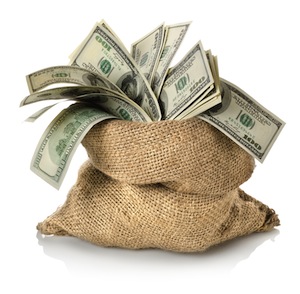 4. Sales tax & gratuity are not included: I nearly had a cow when my best friend, who recently got married, sent along some insight on what she forked over for tips alone. A lot of vendors don't include either in their initial pricing, and can add thousands to the final price. Make sure to always ask about hidden fees prior to agreeing on any type of wedding service.
5. Photography should come first: I highly recommend finding a photographer prior to securing a venue, dress shopping, etc. Have an idea of where you want to get married and start the photography search right away. My fiance waited four months to start looking and every single photographer that we contacted was booked. We ended up finding a great option within our price range, but it was very stressful. [via Brookelyn Photography]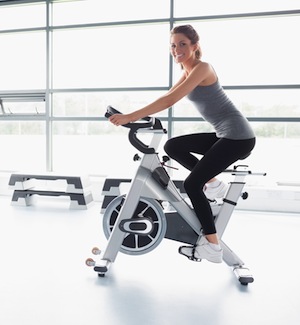 6. It's impossible to lose 100 pounds before your big day: Do NOT set an unrealistic weight loss goal, or else you'll be real disappointed when it's time for your final fitting and your dress is nowhere close to zipping up. I don't want to starve myself and turn into a raging b*tch while planning my wedding, so am opting for the easier route of working out and eating sensible–with cheat days, of course.
7. A wedding planner is magical: I've always said i'd never hire a planner and that I never really saw a point for them, but man I was wrong. Just knowing that I have a fabulous planner puts me at ease when I start freaking out. And the meetings with her are like magical therapy sessions. If you can budget in the funds for a planner, even if only day-of, I highly recommend doing so.
8. There's always DIY: Pinterest and Style Me Pretty will put so many new ideas in your head, and often ones that your budget doesn't allow. The good news is you can cut corners on most decor-related things if you have some time to spare. Instead of buying wooden wedding coasters for $5 a piece, my fiance and I are chopping down aspen trees and making them ourselves. This saves us over $500 on wedding favors, which is unreal. [via Etsy]
9. The guilt will set in: You'll start to feel super guilty when asking your bridesmaids or family members to do wedding-related things, especially if it involves spending money. Just remember that they agreed to be a part of the wedding and to help you out, so they're prepared to do certain bridal duties. Don't be afraid to ask them for help! [via Jenny Yoo]
10. Even cake tastings can be stressful: Sampling wedding cake is super fun, until they tell you how much that gorgeous fondant cake cost per person. $17, a slice? You've GOT to be kidding me? And that's when things start to go south and all of a sudden the cake doesn't taste that sweet anymore. Just remember, there are always other alternatives in every single scenario. [via Carrie's Cakes]