Get A Manicure: Your hand is about to be the subject of a lot of photos and constant attention ("Ooh, let me see that ring!"), so don't embarrass yourself with some chipped, unpolished hot mess of a hand. Get a mani, professional or at-home, as soon as possible.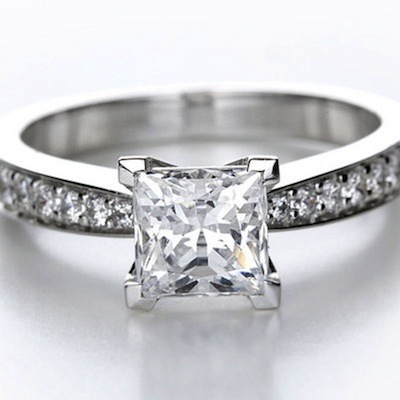 Insure Your Ring: If your fiance hasn't done it already, you need to insure your engagement ring immediately. The jeweler where he purchased it should refer you to certified insurers. Don't forget to ask the jeweler for an appraisal slip which will be used to determine its value.
Settle On A Budget: Whoever is bankrolling your wedding -- whether it's you, your fiance, his parents or yours -- needs to sit down and have that uber-awkward, but essential conversation about the wedding budget, including a specific number. Keep all familial relationships in tact by minding this budget down to the last red cent.
Once you've settled on a budget, here are 8 tips for sticking to it.
Pick A Date: You'll need to know the date - or at the very least the season/month - of your wedding before making many other important decisions (like picking your gown, theme, bridesmaid dresses, etc). For more factors that influence this decision, like availability, season and budget, check out our tips here.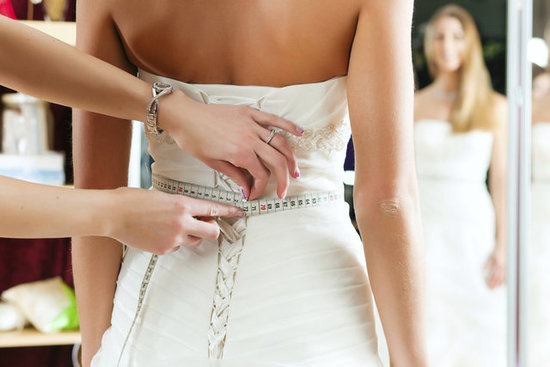 Choose A Diet Plan & Start It: If you plan to lose weight for your wedding, the worst thing you can do is wait until the last minute and crash diet (so unhealthy!). If you plan to lose more than 5 lb., you should give yourself 9-12 months to do it. Choose a proven plan, like Weight Watchers or Jenny Craig, and sign up immediately.
Sign Up For Pinterest: Holy motherload of inspiration -- I honestly don't know what brides did before Pinterest. It is hands-down the most intuitive and vast resource for inspiration; search and save photos of everything from your dream dress, to DIY favors, mouth-watering cakes and more.
(p.s. Don't forget to Follow Us!)
Pick A Location: The location -- city and venue -- is the most significant decision you'll make for the wedding, so its better to get this discussion started as soon as possible. All parties involved, ie. his family and yours, will have an opinion about where you should be married, so hear all sides, consider the season, theme and budget, and settle on a venue that works best for you and your guests. Here are the 10 things you need to know before picking your wedding venue.
Adopt Better Beauty Habits: It's time to quit smoking, start exercising, following a diligent skincare regime, and jettisoning any other bad beauty habits that will keep you from looking your best on the big day. Here is a list of 10 beauty habits to adopt as soon as you get engaged.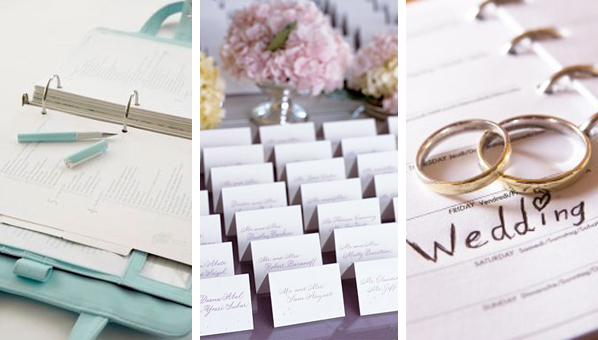 Hire A Planner: Girl, I don't care how Type-A, organized, rockstar you are -- you're going to need a wedding planner. At the very, very least for the day-of, but I highly recommend hiring someone to help you for the long haul. Find out exactly what you can expect from a professional planner before signing that contract!
Bonus: get someone to plan your entire wedding for you right here.
Sign Up For Sale Alerts: The gown will be your major purchase, and in my opinion is worth splurging on, but the accessories are not. Even designers like Jimmy Choo and Christian Louboutin go on sale, so set sale alerts on Shopstyle by designer name or specific product.
Also, don't forget to check out our Wedding Sample Sale calendar for flash sales on everything from gowns to wedding bands and honeymoon packages.
Have 'The Money Talk' With Your Fiance: Not only will you have to have that uncomfortable conversation about the wedding budget, you'll also need to suss out the logistics that come along with merging your bank accounts. What's yours is mine! isn't as simple as it sounds.
Sign Up For Trunk Show Alerts: Follow your local bridal boutique on Facebook and refer to your regional bridal magazine for a list of designer trunk shows in your area. At these shows you'll be able to try on designer gowns -- some straight off the runway.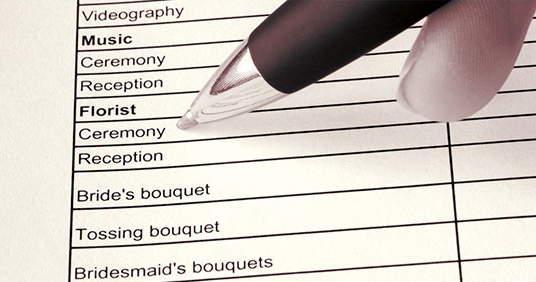 Now, find out the 10 things you need to do before you start PLANNING your wedding right here.