When I started planning my wedding, I had these romantic notions that I would begin my wedding day leisurely picking out flowers with my bridesmaids at a local farmer's market, and then we would arrange all of our centerpieces and bouquets ourselves while sipping mimosas and lounging in matching bathrobes at the hotel. Then we would be transported to our hair salon on a fluffy cloud carriage pulled by miniature unicorns…you get the idea.
These ideas were all just slightly insane. Thankfully, I hired a professional florist to do the flower picking for me. We at the BRIDEfinds office have been down the aisle a time or two — trust us, your wedding day will be crazy and borderline chaotic. You won't have a lot of time to stop and smell the roses. Here are the DO's and DON'Ts of getting ready for your big day:

1. Wear a 'Mrs' hoodie, silk printed robe or something else that will look good in photos.
Editors' Pick: 'Wifey' terry-cloth hoodies; Plum Pretty Sugar robes.
Make your bridesmaids wear something similar for great group shots, too. These silk, printed floral robes  are a favorite on Pinterest, and terry-cloth 'Mrs' hoodies are well-priced and a celebrity favorite.
2. Set out everything you're wearing to your wedding (including jewelry, your veil, shoes & shapewear).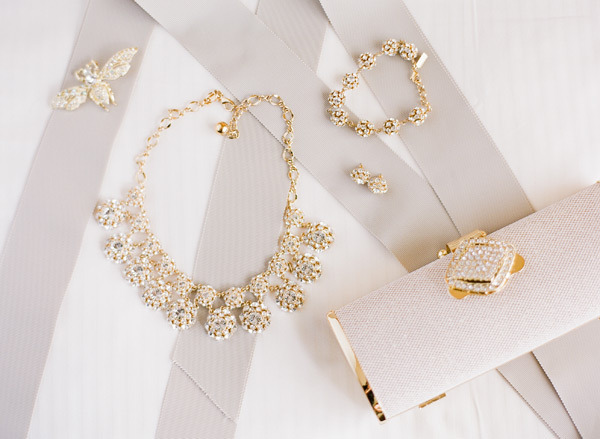 Always be prepared.
Make yourself notes if necessary – I myself left my grandmother's diamond earrings at the hotel, and ended up walking down the aisle wearing a pair from Forever 21. Another BRIDEfinds staffer got halfway to the church, before realizing that she had forgotten to put on her engagement ring. It's easy to forget the essentials in the day-of chaos.
3. DON'T try any new beauty products or treatments. 
Stick to the basics.
Perform your regular morning beauty routine: tweeze, moisturize, and pamper your skin (everything short of putting on make-up), but don't try anything you haven't already taken for a test run. You'll risk beauty disasters like skin redness or irritation (a definitely DON'T for photos). For pre-wedding expert skin treatments, check out these 5 Doctor-approved tips.
4. EAT. This is a big one. You'll be a bundle of nerves, but at least remember to snack throughout the day. If you can totally handle it, treat yourself to a nice big breakfast, and then skip lunch. (Do avoid overly salty snacks – they may make you retain water.)
5. DON'T drink pre-ceremony (or at least, pace yourself).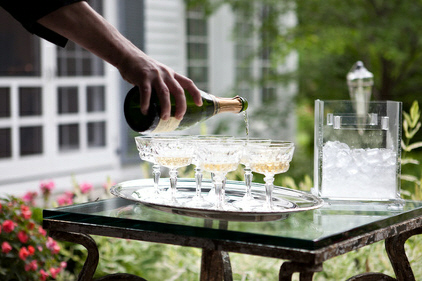 Pace yourself… it will be a long night.
Some brides like to enjoy a champagne toast with their b-maids before walking down the aisle, but this can be a slippery slope — especially for nervous brides who might drink more to compensate. You want your memory of the day to be crystal clear — and a slight buzz will certainly affect that. (Also, pace yourself during the reception — the last thing you want to do is black out!)
6. Pack essentials in a small clutch and have your maid of honor carry it from the ceremony to the reception.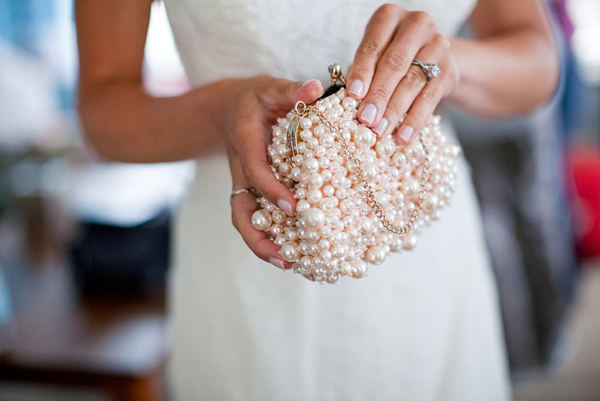 The bride shouldn't be caught with a clutch — no matter how cute.
Pack tissues, lip gloss for touch-ups, oil-absorbing sheets, a Tide stain pen, a comb and a spare pair of flip flops or flats in a sparkly clutch and have one of your bridesmaids tote it around for emergencies. We call it the Wedding Survival Kit.
7. DON'T be the point-person for guests.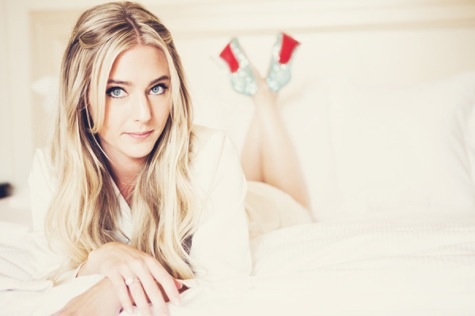 You should be as relaxed as possible.
Designate day-of responsibilities to your planner, maid of honor, the groomsmen, ushers or anyone else who can yield guest's questions, tip vendors and handle last-minute emergencies (ideally, you shouldn't even know about any emergencies). Make sure your vendors have 2 contact numbers that AREN'T yours, be sure everyone knows their roles, and be quick to ask for help if you need it.
8. Exchange a love note with your groom.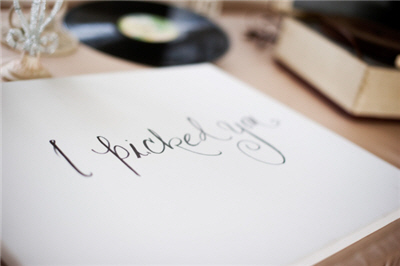 Write notes to each other and have them delivered by a member of the bridal party while you're both getting dressed; these heartfelt messages are a way to document all the nerves and excitement you will both feel at the time. Also, include 3 reasons why you're excited to be marrying each other; they're like informal vows you exchange in private.
9. Thank your parents and anybody else who helped you prepare for this day (especially if they're bank-rolling it!). They will appreciate any graciousness — it's not all about you today, it's about your friends and family, as well.
10. ENJOY!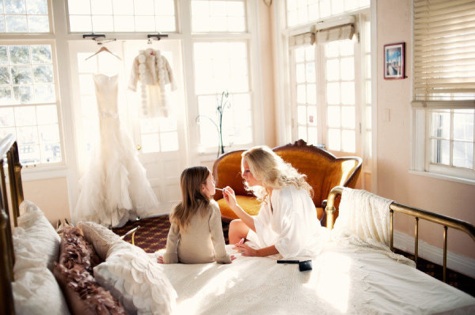 Don't forget to frequently pause and take mental snapshots of your big day. Let the good wash over you, let the less good roll off your back – it'll all be over before you know it!
Looking for last minute accessories? Shop our guides to the best wedding jewelry, bridal hair accessories, and designer wedding shoes!
All photos courtesy of Style Me Pretty.