Award season is officially in full swing, and you know what that means? You now have an excuse to go out and buy a ridiculously impractical dress, just so you can wear it to a viewing party. At least that's what we'll be doing for the Golden Globes on Sunday! Oh, and there will probs be champagne too. We like to celebrate just as much as the winners.
And while we're pretty excited to see who will take home the most awards, we're also pumped to see what the stars will wear on the red carpet. Will Anna Faris have another disaster like she did at the Emmy's? Will Kerry Washington look as stunning as always? Who knows, but we DO know that there will be some good stuff to talk about. Here are 10 things we can't wait to see at this year's Golden Globes:
– The Mani Cam: We always love to see how the celebs deck our their nails, especially since nail art is supposedly dead.
UPDATE: Zooey Deschanel decked out her nails with daisies: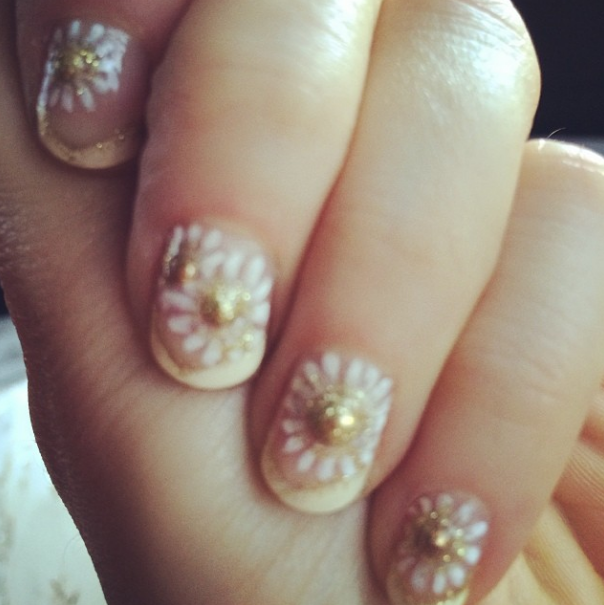 – Tina Fey and Amy Poehler: Based on the promos, we know the duo is going to start out with something hilarious.
UPDATE: Amy Poehler is wearing not 1, not 2, but 3 Stella McCartney dresses tonight!
UPDATE: The duo just delivered the BEST joke of the night–they introduced a Mr. Golden Globe to help with gender equality. #hilarious
– Kerry Washington's Dress: Whether we like the dress or not, she's still going to look stunning.
– Jennifer Lawrence's Speech: We're pretty sure she's going to win for American Hustle, and we can't wait to hear how she accepts the award.
UPDATE: This is how we're going to forever remember Jennifer Lawrence. She deliver's the BEST photobomb ever.
[Photo: Instagram]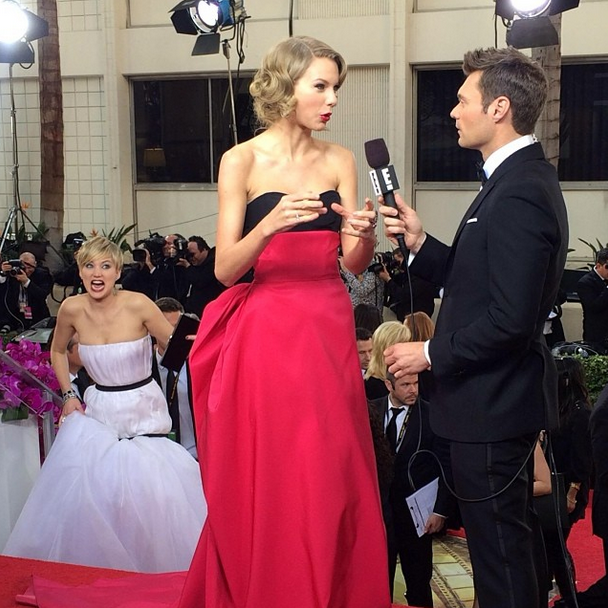 – Political Jokes: We bet you any money that someone's going to make fun of Chris Christie.
– Mila Kunis Presenting: This is pretty random since she hasn't been in any major films lately. But all we really care about is that maybe she'll bring Ashton?!
– Taylor Swift To Win An Award: She's nominated for Best Original Song in a Motion Picture. The girl already has like a million Grammys, so why not throw in a Golden Globe?
– Halle Berry To Make An Appearance: She hasn't really been in public much since the birth of her son, so we're pumped to see her post-baby bod in a red carpet dress! We know she'll look amazing.
– Jimmy Fallon And Seth Myers: They're both presenters, and we're thinking they might try and rival the leading ladies.
– Sosie Bacon As Miss Golden Globe: We're not sure exactly what this girl does, but we'll definitely keep an eye out for what she wears while doing whatever she's supposed to be doing.
Don't forget to check out Jessica Simpson's most memorable quotes, the best celeb beach bodies, and the best colorful sneakers
[Photo: Instagram]