We were totally caught off guard when Drew Barrymore and non-actor boyfriend Will Kopelman announced their engagement right after the New Year. Their news came during a flurry of celeb engagement announcements (Britney Spears, Jessica Biel & more), but it was Drew, who's been married twice before and is a bit of an American sweetheart, who we were most delighted for. It doesn't hurt that Drew's future hubby is adorable and the actress, 37, is already pregnant with her first child.
So, here's what we already know (and you should too!) about the couple's upcoming big day:
1. Her wedding date is June 2nd. That's exactly 9 days from today. Drew and Will have had a relatively short engagement –  Will proposed with a colorless, 4 carat, radiant cut diamond engagement ring over the holidays – that's only 6 months from popping the question to walking down the aisle!
2. She's wearing a Chanel gown.
(Source: Vanity Fair/NY Mag)
Drew's future father-in-law, Arie Kopelman, is the former CEO of Chanel, so it's no wonder Drew chose a Chanel gown to walk down the aisle in. She's also chosen the brand on several red carpet occasions; like this Resort 2012 gown Drew wore to the New York City Ballet Spring Gala.
3. She's is wearing a Suzanne Couture Millinery veil.
Suzanne is a true custom milliner who makes all of her pieces by hand. Drew recently visited her NYC shop on the Upper East Side to try on several beautiful bridal veils. Her mom-in-law-to-be, maid of honor, and flower girl all joined her for this wedding-related excursion.
4. The dress will be maternity — she's expecting a baby girl! 
Drew has yet officially announced her pregnancy, but tabloids have been documenting her ever-expanding tummy since she was spotted holding a sonogram outside a doctor's office on February 21st. Multiple reports have said that Drew's baby is a girl.
5. She's getting married at her $6.9 million Montecito, CA estate.
Her multi-winged Monterey Colonial style mansion has five bedrooms, 6 full and 2 half bathrooms, 3 fireplaces, an attached garage with 4 bays and a 2-car detached garage with guesthouse. Drew purchased the 2 acre estate in 2010.
6. The property features secret gardens and a large backyard.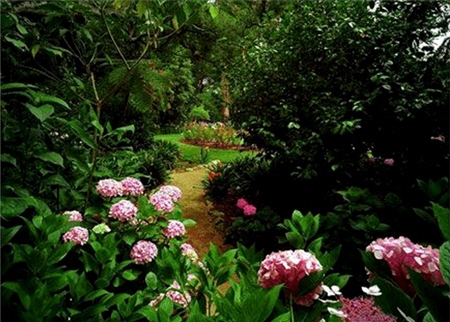 The estate lends itself perfectly to and outdoor wedding. There are also plenty of gorgeous pink hydrangeas on the grounds that should be in bloom when Drew and Will walk down on the aisle in June!
7. Drew's favorite flowers are daisies. Daisies only bloom until late spring, but it's possible they could make an appearance.
8. The Kopelman's family rabbi is performing the ceremony. Drew is not Jewish, but is reportedly considering converting.
9. There will be plenty of celebrity guests.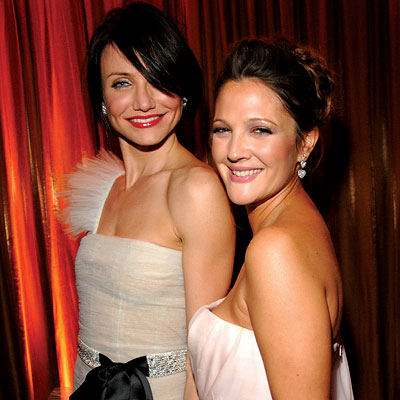 Drew comes from a long line of actors, and has been in the business herself since age 5, so the wedding will be swarming with Hollywood's best. Drew's celeb BFF and fellow Charlie's Angel, Cameron Diaz, is among then. Cameron was recently a guest at Drew's NYC engagement party on May 11th.
10. Drew's wedding will be "very personal and intimate." A source told E! that despite her high-profile status, her wedding will NOT be of Kim Kardashian epic proportions. Considering she's chosen her own back yard as the location, we think she's off to a great start!
Shopping for celeb-worthy wedding duds? Check out our guides to the best wedding jewelry, designer wedding shoes, and wedding veils!