For the amount of time you'll spend planning and executing your dream wedding, it better be good. I'm serious — you'll have sunk hundreds of hours in to this thing, and though the most important part is the declaration of your everlasting love (blah blah blah), your wedding choices — from the favors to the cake to the first dance song — will be judged by all. Make sure you're not missing any of the key ingredients to a perfect wedding.
A First Dance Song That Doesn't Suck: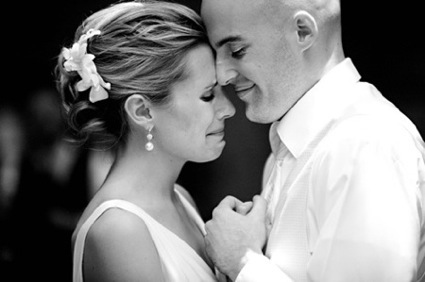 First, make sure your selected song isn't on our list of the Cheesiest First Dance Songs Of All Time. Second, check out crooner Tony Bennett's 10 favorite first songs (so romantic!). Also: avoid Top 40 tunes, opt for something more evergreen, avoid heavy metal — even if it's your fav, and please, please don't choose "Sexual Healing." Grandma will be in the house.
A Friggin' Cute Flower Girl:
Floral wreaths (as seen on Kate Moss' sweet bridal party), tutus, chiffon flower pins and a 4-legged accessory are no-fail ways to make your flower girl as cute as she can be. Try J.Crew for dresses that are just plain sweet, not frilly or fussy.
Clever Invites: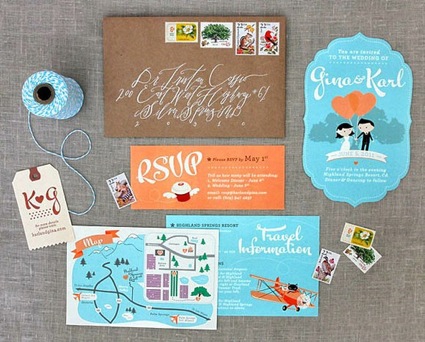 Even if you're not the most creative person in the world, there are folks you can pay for that — and most of them are on Etsy, or boutique stationers like Kymera (above). Opt for an invitation suite that speaks volumes about you as a couple — and that foreshadows an awesome event to come.
A Cake With Wow Factor:
From metallics to ombre, there are too many gorgeous cake trends right now to pass them up. Check out our cake boards on Pinterest for inspiration, and then take photos to your local cake chef. If you can dream it, they can bake it.
Photo-Worthy Shoes: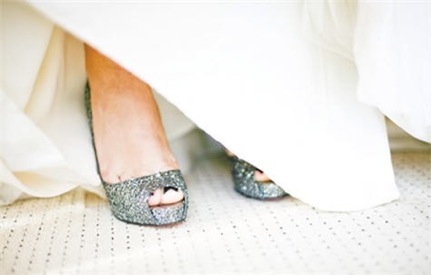 The shoe-shot has become a wedding must — brides are investing in designer pumps from the likes of Christian Louboutin and Jimmy Choo, just to have that photo in their album. Check our guide to the best designer wedding shoes — and start saving!
Favors That Guests Actually Want: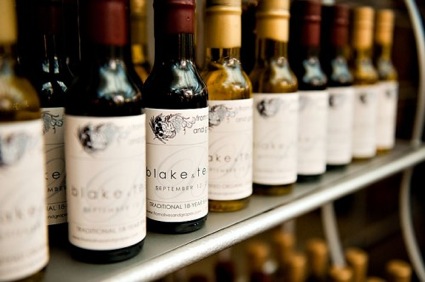 Forget the lame soaps or stinky candles — give favors that guests REALLY want, like bottles of wine (above), soft pashminas, flip flops they can wear home or awesome sunglasses.
A Clever Escort Card Board: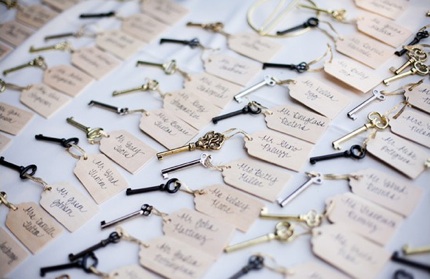 Display your escort cards in a clever way — try tied to vintage keys (above), pinned to a fabric board, hung from a clothes line, or tucked into shudders. The possibilities are endless – but simply standing them on a card table is not an option.
A Signature Cocktail: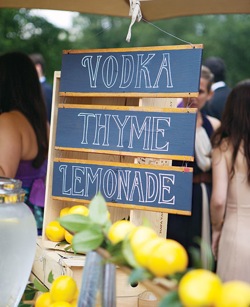 Clever cocktails have become so standard in weddings that they're as expected as a bouquet toss — or even a first dance. Go rustic over refined — think muddled mint in spiked lemonade, or vodka Arnold Palmers in mason jars rather than martinis and cosmos which are so 2000. And of course, you're going to need those striped straws.
Something DIY: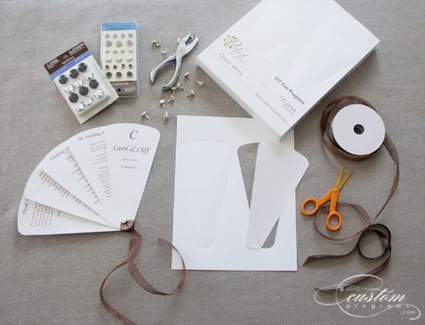 If you're trying to get your wedding in a magazine, you're going to need something DIY — so dust off the old craft kit, renew your Martha Stewart subscription, and start cutting. Our favorite: these scratch-off invitations. It's a good thing.
Personalized Decor:
If you like it then you should have put your name on it! Personalize everything from cocktail napkins, to wedding fans, favors, programs, runners or one of the personalized Mrs hangers (above).
Shop our guides to the best outdoor wedding dresses, simple bridesmaid dresses, and long bridesmaid dresses.