When you are fit like Jess, it's only right you show a little leg...and arm.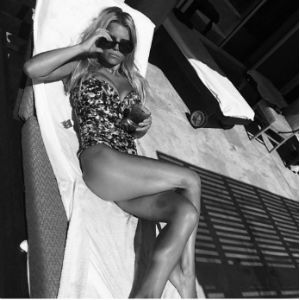 Just another day by the pool with my fabulous body. [Photo: Instagram]
Check out those arms, and she's not even flexing!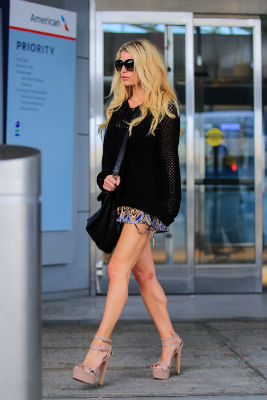 Do you see that calf muscle? Of course you do.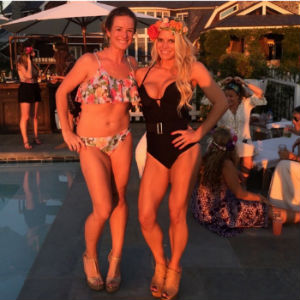 We should be green with envy, instead we'll just hit the gym later. [Photo: Instagram]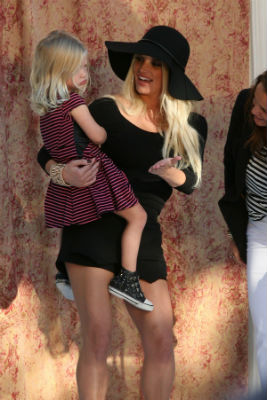 Maybe she uses her kids as weights when she's not in the gym. We should all do the same.
Well hellooo quads!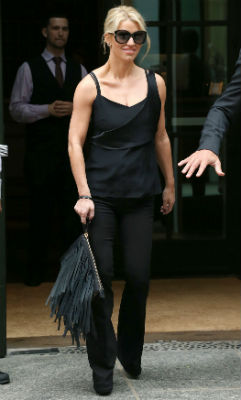 Those guns are loaded.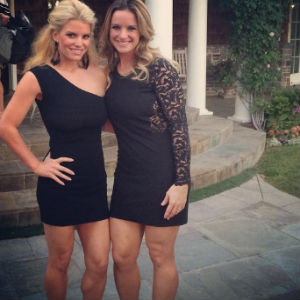 Little black dress meet Jessica's new smoking body. [Photo: Instagram]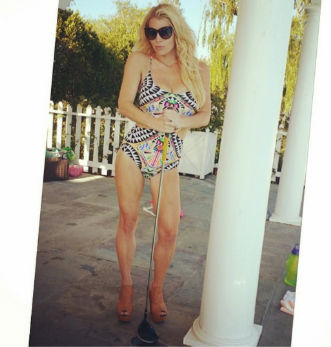 This bathing suit looks great on her, but then again, everything looks great on her. [Photo: Instagram]