1. Do provide timely updates to your friends and fam on Facebook and Twitter, letting them know when you reach major wedding planning milestones.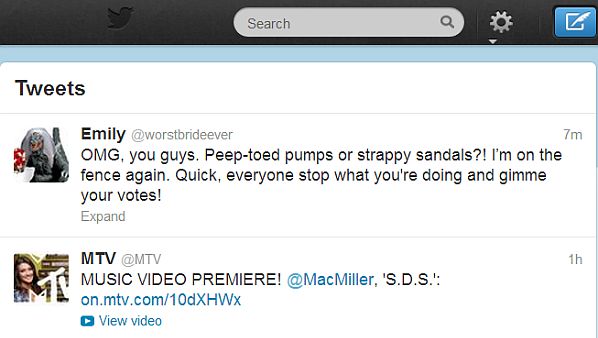 2. Respect the fact that people do have other things going on in their lives, and your wedding can't always take priority.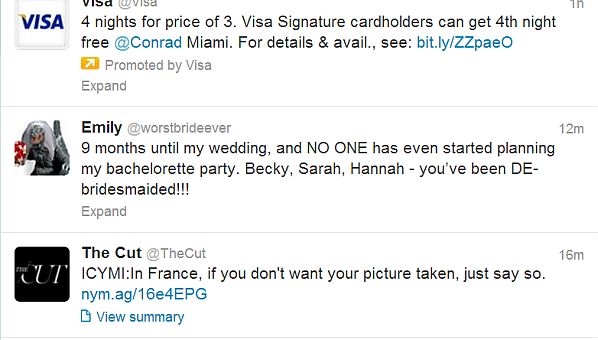 3. Don't blog/tweet/or FB about souring relations with family, in-laws, or bridesmaids, unless your settings are very, very "Private". Wedding planning is oh so stressful, don't add to that by flame-throwing on social media.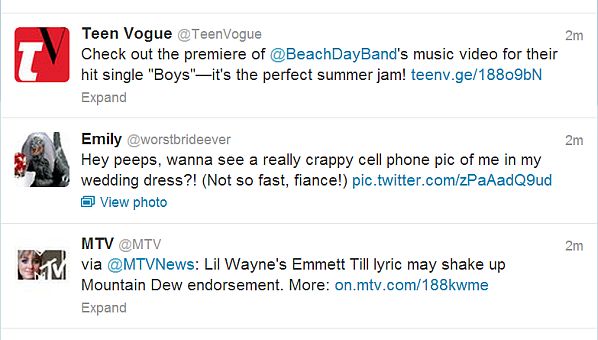 4. Drop hints, but don't totally spoil anything about your wedding day for your guests.
5. Freely express appreciation and gratitude to those who deserve it. If you're lucky, you'll have a lot of people to thank - your BFFs, your fam, your wedding vendors - be sure to give props where props are due!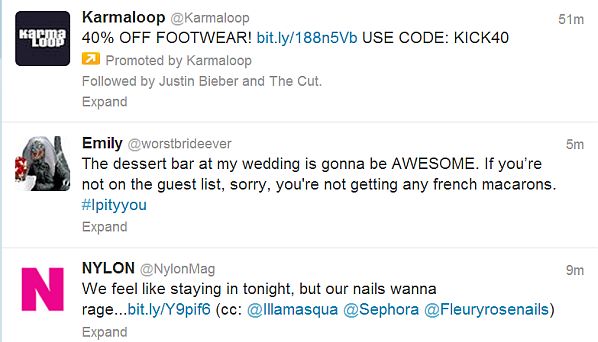 6. Be careful not to flaunt your wedding deets in front of people who aren't invited.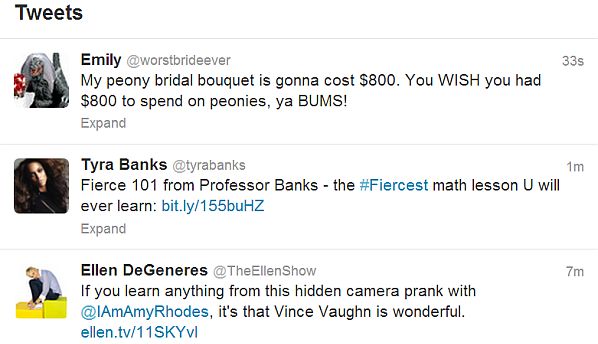 7. Don't talk about how much you're spending - it's tacky. No one on your guest list needs to know the nitty gritty financial details.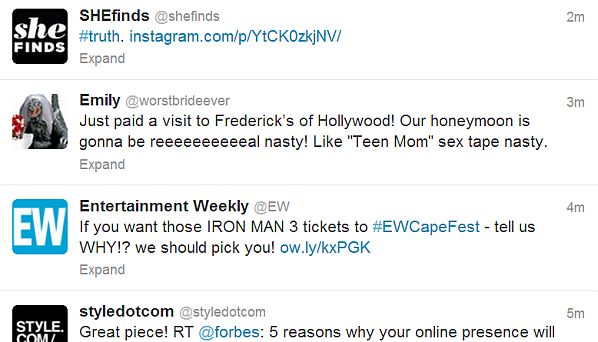 8. Don't share any overly saucy details about your honeymoon night plans, bachelorette party, etc. Even your grandma is on Twitter now.
9. Use your web presences to provide useful info your guests can quickly reference from their smartphones later.
10. Defend your wedding choices - if your loved ones openly question your decisions, try and explain yourself as succinctly as possible - and then change the subject.