Use an in-shower moisturizer: Skip the lotion rub down and moisturize your skin while you're in the shower. Try Nivea's in-shower moisturizer.
Nivea In-Shower Nourishing Body Milk Conditioner for Dry Skin 250ml [European Import] - 4 Count ($51.96)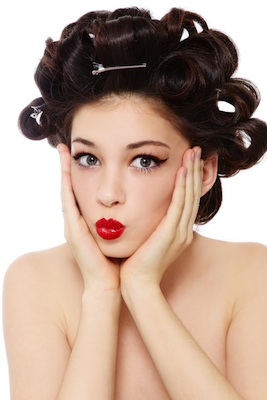 Wear sleep-in hairstyles:  Pin curls, top knots, braids--all of these will add texture and volume to your hair overnight, making styling your hair in the morning easy as pie.
Use dry shampoo before bed: Spray a little of this stuff on, and it'll keep your hair from getting greasy overnight (no need to wash your hair in the morning), plus it adds a ton of body to your hair. Oscar Blandi Pronto Dry Shampoo ($11)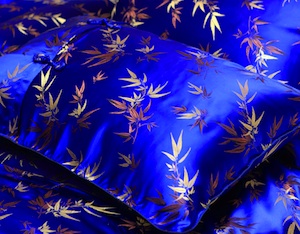 Sleep with a satin pillowcase:  Their silky texture is easier on your hair, and it will get less messy overnight. Plus, who doesn't love the feel of satin on their face? NO ONE.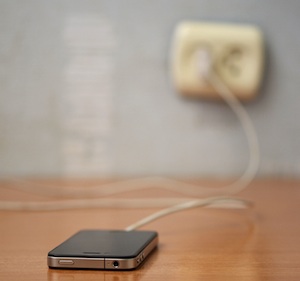 Put your phone in airplane mode when you charge it: When your phone is in airplane mode, it's using less battery because it's not retrieving data. That saved energy allows the phone to charge much faster.
Steam your clothes in the shower: The hot steam from the shower helps to eliminate wrinkles, so you don't have to iron. Before you hop in the tub, put your shower on the hottest setting and hang your clothes in there for up to 20 minutes.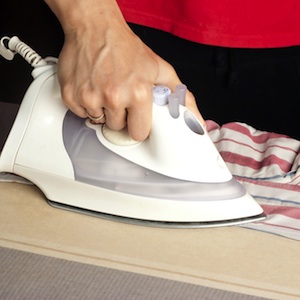 Put a piece of foil underneath your ironing board cover: The metal foil reflects the heat of the iron and smooths out the garment, so you won't have to turn over your clothes to iron them on the other side.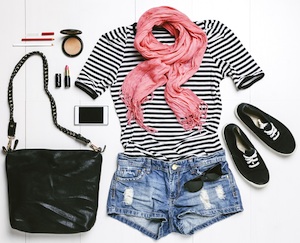 Plan your outfit the night before: It's easy to waste time trying to figure out what to wear in the morning. Get a head start on your #OOTD the night before, so you can get dressed in a snap the next day!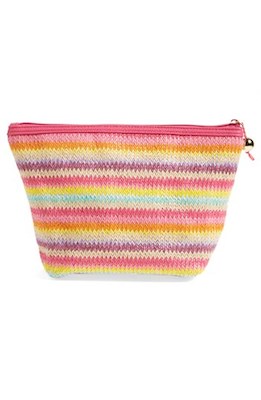 Keep a small pouch of essentials: If you're the type of person who constantly switches bags, it's useful to grab a pouch of things you need no matter what you're carrying: credit card, ID, cash, chapstick. That way, everything is in one place, and you don't have to waste time wondering where you left your eye drops. Stephanie Johnson 'Laura-Bermuda Large' Trapezoid Cosmetics Case ($40)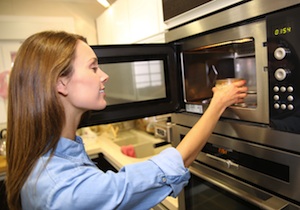 Put your food on the edge of the microwave carousel: Microwave radiation is stronger by the walls of the microwave. When you place food or liquid closer to it, the waves can reach everything faster, and your stuff heats up quicker.