Get excited about the big day
. Brides don't just want you to stand at the altar next to them--they want to know you're genuinely happy to be there. You can show her your excitement by taking an interest in what goes on, says Mary Bradley, owner of
Mary Bradley Events
.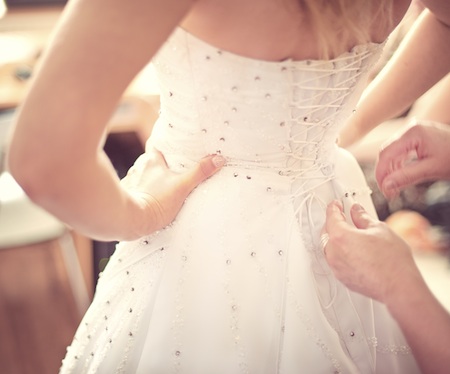 Ask how you can help--and follow through. You know the bride feels stressed, so leading up to the big day, take her out to lunch and ask how you can help. Throw a bridal party wedding planning party, assist with the guest list, favors, menus--just complete or help with whatever stresses the bride.
Be flexible with the dress. No matter how bad the dress might be, remember you're only going to wear it for one day (no matter what the bride might say). "There is nothing worse than a bridesmaid complaining about dress shopping or the shade of the gown--don't be a downer; remember, this isn't about you," says Bradley.
Don't start any drama. Despite your feelings toward some of the other bridesmaids, family members, and maybe even the groom, remember your role to support the bride--not to judge, complain, or make a scene.
Let the bride vent. From complaints about registry mishaps, to rants about nagging family members and last minute menu changes, the bride is going to have plenty of ups and downs and will need to vent. The bridesmaids should be willing to lend an ear and be an unbiased sounding board, say the pros at LightintheBox.com. As her bridal support team, her maids should always be available to the bride as people she can share her feelings with and lean on.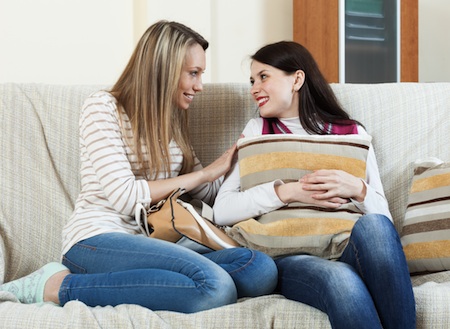 Give the bride a break. Whether it's a girls' night in with popcorn and a movie, or an energizing hike to clear her mind, it's important to remind the bride to take time away from the all the planning and focus on having a little fun.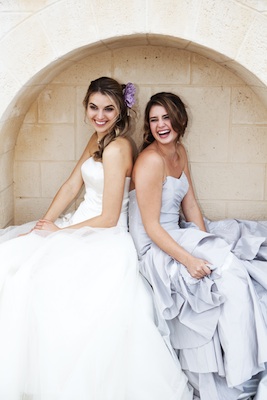 Help keep the peace. Bridesmaids can help keep the peace by offering to help shepherd a not-particularly-loved family member or escort the ex-husband of the second wife of her father. "The bridesmaid can act as a buffer between the bride and any person causing the bride anxiety," says Ruth Nemzoff, Ed.D.
Be prepared. Bring an emergency kit with you on the wedding day for any mishaps, with a mini sewing kit, an extra pair of hose, tissues, white chalk (to cover up any smudges that might get on the wedding dress), breath mints and anything else you can think of for the event.
Make the big day stress-free. On the day of, help her organize the pre-wedding plans like making the perfect song list to listen to while getting hair and makeup done, suggests experts at LightintheBox.com. Order a yummy lunch and get it delivered, stock up on the ingredients for the bride's favorite cocktail, and have both ready to serve! All the little things matter in making her wedding day perfect.