Earlier this month, Amy Odell of The Cut detailed how to get shot by street style photographers, which inspired us to share insider tips on how to get your wedding in a bridal mag. If this is something you've been dreaming of — it is absolutely possible (especially if you aim for a local mag).
While it's not an exact science, and can be costly (see fireworks display below), there are some simple, logical things you can do to make your big day editorial-ready.
1. Hire a photographer that's been published in bridal magazines.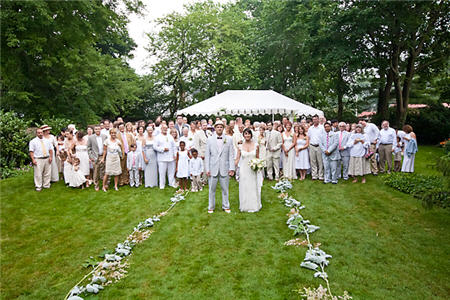 Usually, these people have great connections with the editors or advertise in the mag, which also gives them an advantage. I found my incredible photographer, Jenny Ebert (above),  through New York Weddings. Tip: look at the ads in the back of the magazine, especially the full-page, color ones, to find your photog.
2. Create a custom stationery suite.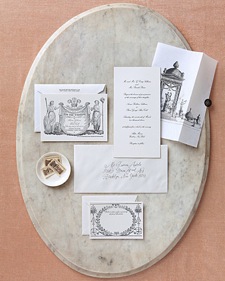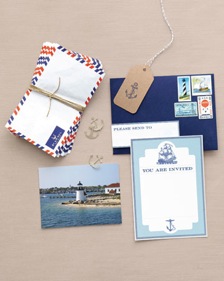 Continuity throughout your invitations, favor tags, menu, program, and signage is key. Custom art and consistent schemes lend themselves to editorial; find a local professional, like Ceci New York or Greenwich Letterpress, to create an elegant, personalized suit.
3. Avoid passe trends. Just say "no," to paper lanterns, mason jar cocktails, calla lillies or any of the 10 wedding trends we're over. Editors are looking for original, new decor ideas — avoid anything that is overdone or passe.
4. DIY 'til your fingers bleed.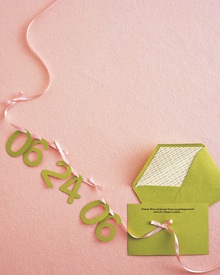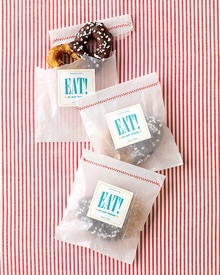 If you don't have a bachelor's degree in arts and crafts, subscribe for Martha Stewart magazine now, order that craft kit on Amazon and start cutting. You're competing with some incredibly crafty brides — there is no limit to the amount of projects you should take on. Think about how you can add your own twist to everything from the wedding programs (tied with ribbon!) to the reception decor (hand-panted signs!).
5. "Rustic" is a dirty word.
Rustic is one of the most overused words in wedding pitches. Avoid it altogether.
6. Forget David's Bridal.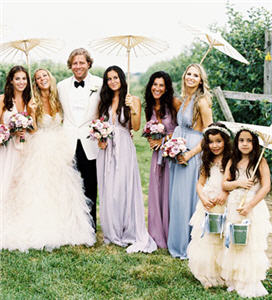 If a million other brides in the world own your exact gown or bridesmaid dresses, you're not going to get shot. Take a cute from bride Rebecca Hessel who commissioned a Manhattan seamstress to make stunning gowns for her bridal party (above). Tip: shop  designer bridal boutiques (where possible) and opt for bridesmaid dresses from smaller lines, like TwoBirds, Jenny Yoo or Thread.
7. Choose a remarkable venue.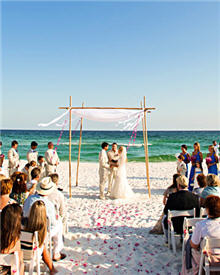 Skip the banquet hall or wedding mill, these cookie-cutter spaces don't lend themselves to beautiful photos. Think outside the box — converted barns, French chateaus, public libraries, historical building, hilltops, working farms, stone castles, deserted beach …. the possibilities are endless.
8. Go for the big bang.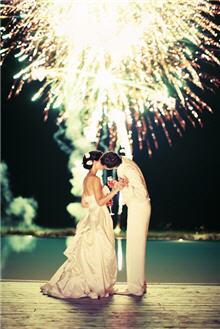 If you can afford it, spring for the decor extras that have a big impact — like fireworks, ice sculptures, 12-piece bands, celebrity performers, 6-tier cakes, dramatic lighting, and sprinklers for the send-off. What's the expression? "Go big or go…"
9. Display escort cards in a clever way.
A simple escort board won't do — consult your most creative friends for a visually-appealing, unique way to display place cards. This creativity is also required for choosing guest book alternatives, games for guests to play at the reception, and unique favors, too.
10. Invite your famous friends!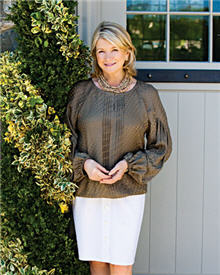 It doesn't hurt. Photos courtesy of Martha Stewart Weddings.
Shop our guides to the best wedding costume jewelry, black bridesmaid dresses, and simple wedding dresses.