Start planning (super) early. You need at least six months to plan a destination wedding, but ideally, you'll have a good 1 1/2 years prior to the wedding date, says Marc Wilson, director and founder of MWD Lifestyles. "Trust us, you'll need that long. Just think about how difficult it is to get a group of friends to take a trip together! Not to mention, the sooner you choose your destination and venue, the better deal you'll get, especially with room blocks."
Save The Date Magnets ($97 for 50)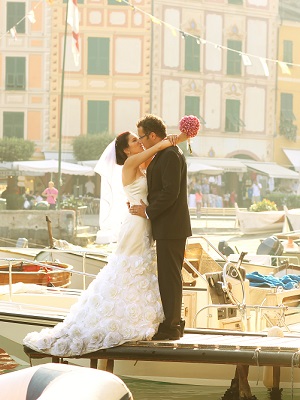 Pick a place you already know. Planning is easier when it's a place you've traveled to before, or at least somewhere you already know a lot about, says Karen Gramlich of Winey Blonde Events Co. "You really never know what to expect from a destination unless you've been there--or have done extensive research."
Take a tentative head count. Make up your guest list and then email family and friends to see if they can realistically make the trip. This is ultimately the deciding factor on what you will spend on your wedding, says Wilson.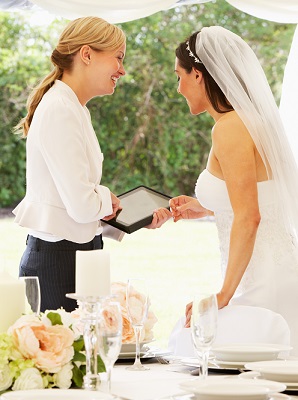 Hire a planner. Having a wedding planner in the city that you are having your event is one of the best ways to relieve stress, says Stefany Allongo, founder The Majestic Vision: Wedding and Event Planning Services. "Not only will they be able to help you with finding the right vendors and deals for your wedding, but they will know the fun attractions in the area, when there are local events that could interfere with your wedding and how to best entertain your guests for the entire weekend." And if you're doing a destination wedding outside of the U.S., make sure you have planner that speaks both English and the native language of the country you are visiting.
Keep your guests pockets in mind. On average, guests can spend anywhere from $750-$1,500 on travel for a destination wedding. "Though it is your special day, you should be considerate of your guests and assure they won't break their banks," says Wilson.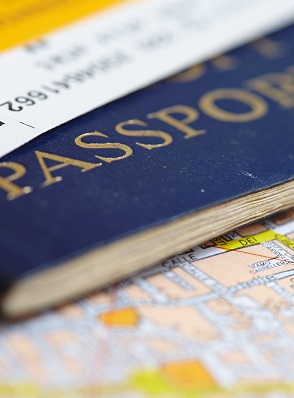 Know the legalities. It's tough enough in the states as they constantly change, but differ greatly in other destinations. And it's easy to get wrapped up in the wedding planning and forget the deadlines for completing the wedding paperwork, says Courtney Lutkus. "Make sure to keep paperwork and documents together so you are not rushing around or spending extra money to get documentation expedited. Create a timeline starting from your wedding day working toward present time, and write down any deadlines in red so you don't miss them."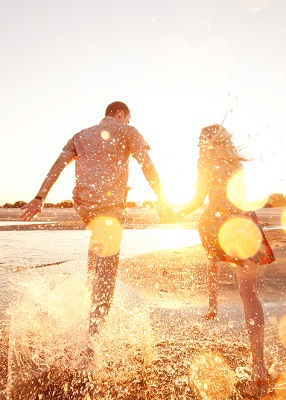 Give yourself time before the big day. Try to arrive at your destination 5 days to 1 week before your wedding day, suggests Allongo. This will give you the time to follow local marriage license waiting requirements, acclimate to the area and adjust to the time difference. Plus, it's nice to have a few days to relax before the big day!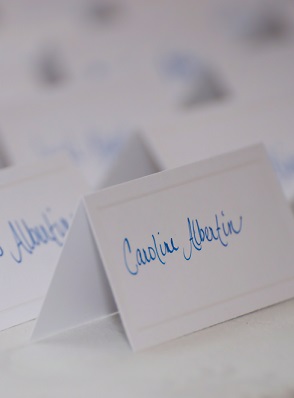 Carry on your wedding dress. "My biggest tip, having been through it myself, is to count your wedding dress as your carry-on," says recent bride Danielle Cloutier, PR Director at Alfred Angelo Bridal. "Don't check your dress. This leads to a secondary tip to select a dress that is light enough for you to carry through the airport and schlep on the plane. Sometimes there will be room in the captain's closet to hang your dress, but not always. I had to lay mine in the overhead compartment." And research local bridal shops in the area and see who is willing to steam your dress the day before the wedding.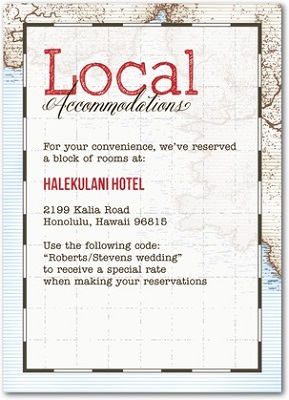 Give your guests plenty of info. Arm your guests with information, says Jess Levin, founder & CEO of Carats & Cake. "Make sure everyone has all the details they need from travel requirements to emergency numbers. Designate someone you can count on (preferably a point person at your venue or your wedding planner) to be a central point of contact for your guests throughout the travel process." Signature White Textured Enclosure Cards ($84.50 for 50)