Plan Ahead
. The more time you have to plan, the more likely you are to find the best deals, says Gail Cunningham of
National Foundation for Credit Counseling
. Research where you want to go and begin pricing everything from flights and hotels to excursions asap. You also want to begin socking away money for your trip--you don't want to start your marriage off having to pay off massive credit card debt from your honeymoon.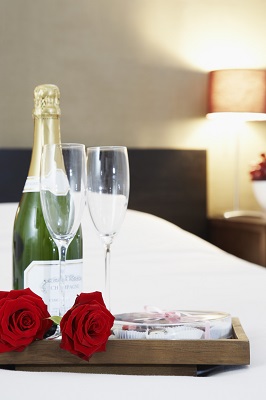 Don't say "honeymoon." Don't tell companies or your travel agent that this trip is for your honeymoon, says Sam Bruce, co-founder of Much Better Adventures. "The prices will increase. If you choose the right place for you, it won't matter if it's a 'honeymoon package' or not."
Go off-peak. Booking a location that isn't in peak season can save you big, says Courtney Lutkus, owner of Simply Radiant Events. For example, the Bahamas during summer months will be more expensive than if you plan on going there during the fall.
Be flexible. Keep in mind that you can save significantly by traveling when tourist traffic is lower because hotels, restaurants and stores are more eager for your business, says Kevin Gallegos, vice president of Phoenix operations with Freedom Financial Network. "If off-season doesn't work, think about shoulder seasons; the times just before and after peak seasons. Paris in the spring sounds wonderful--and comes with high prices. Paris in late fall will afford the same sights and experiences (with far fewer crowds) at a fraction of the price. You may be able to lodge, eat and sightsee in a style you could not afford at other times. Remember that it's not absolutely necessary to go on your honeymoon immediately after the wedding. You may be able to time the trip for greater savings."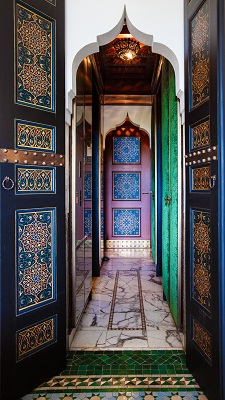 Figure out what's important. If four-star accommodations are key, but outside the budget, try traveling to a location in the shoulder season, choosing a hotel outside of the city center (or other prime location), renting a home versus staying at a hotel and opting for fewer meals out, says Gallegos.
Check credit card points. If you have a credit card, see if it offers any reward points you can use toward travel expenses. Or redeem for gift cards you can use for other expenses, such as home furnishings or groceries, and allocate those savings to your vacation fund.
Set up a honeymoon registry. There are several sites--Honeymoonwishes.com, Honeyfund.com, TravelersJoy.com, to name a few--allows engaged couples to list everything from flights and hotels to meals and excursions on a registry. Send the link to your guests, who can choose to buy or at least contribute towards anything on your list.
Get a package deal. Sometimes you can book your hotel, flights and meals in a package that will save you not only money, but time as well. There are plenty of resorts, such as Beaches and Sandals, that have special offers for honeymooners.
Rent a home. Save money on lodging costs by renting a vacation home or condo, or seek out a resort hotel that also offers units with kitchens, says Gallegos. "You usually will find that your money goes much further than at hotels, and you can find some luxurious places to stay at surprisingly low costs."
Sign up for e-mail alerts. Airlines and rental car companies often offer special deals to those on their e-mail lists, says Gallegos. Travelocity's free FareWatcher service tracks round-trip air fares for multiple destinations and notifies you of price changes. Other sites, including Kayak and Expedia, can help you find the lowest prices on airfare, rental cars and hotels.