Natalie Portman shaved off all her hair for her role in V for Vendetta and she looked just as freakin' gorgeous as she did with a fuller mane. Some girls just got it like that, we guess!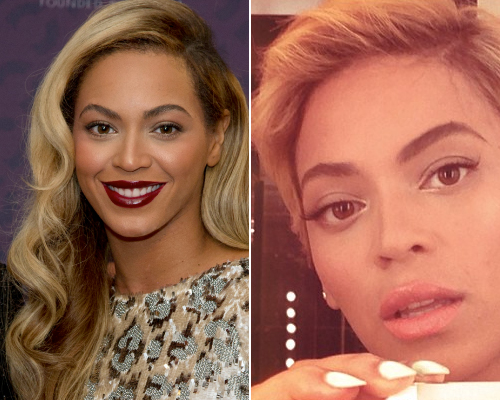 Had we ever seen Beyoncé with short hair before she hacked it all off for a pixie cut late last year? No. It was a shocker for us, and apparently it was too much for Bey to take--she almost immediately installed a weave after chopping off all her hair.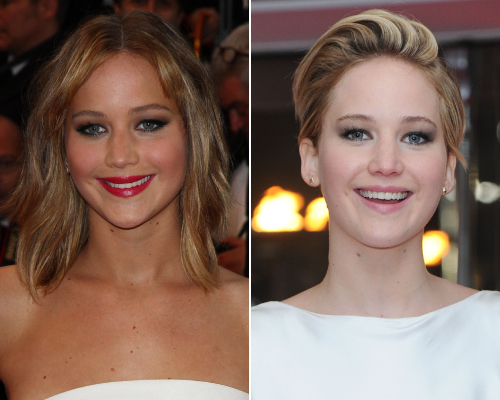 Jennifer Lawrence's hair stylist said she went with a pixie cut because her hair was so damaged after lots of intense styling. We prefer J.Law with longer hair, but sometimes, you gotta sacrifice aesthetics for personal well-being.
Need proof that Kim Kardashian should never, ever, EVER go all-blonde like she did back in 2010? Just take a look at this picture. We think Kim's dark hair better suits her features. We don't hate her as a blonde--her now-retired ombré was a hit for us, but that's only because she kept her roots dark. All-blonde is definitely not the look for Kim!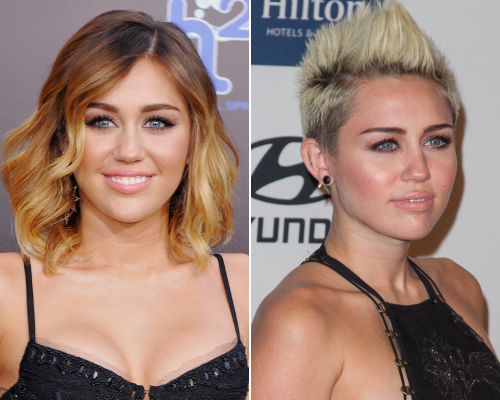 You gotta give Miley Cyus props for committing to the side-shaved pixie cut. It's not her best look, but she's been rocking it so hard, we've got to give her brownie points for commitment!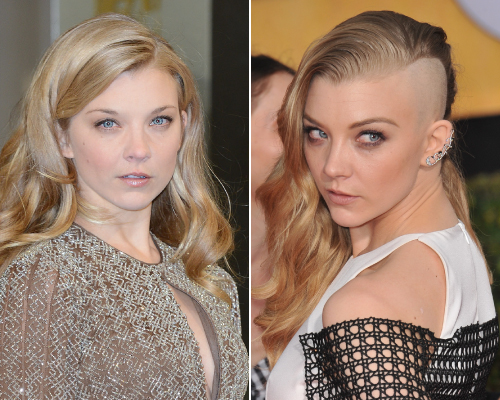 Natalie Dormer debuted her side-shaved head on the SAGs red carpet this year. Who knew she was so edgy?
Nicole Richie shocked us all this month when she debuted a new bright purple mane via Instagram. It's definitely an adventurous color, outside of what we'd expect for Nicole, but homegirl can rock anything!
Kelly Osbourne has had so manny different hair colors, but this dusty purple shade she's been rocking for a while has become her trademark.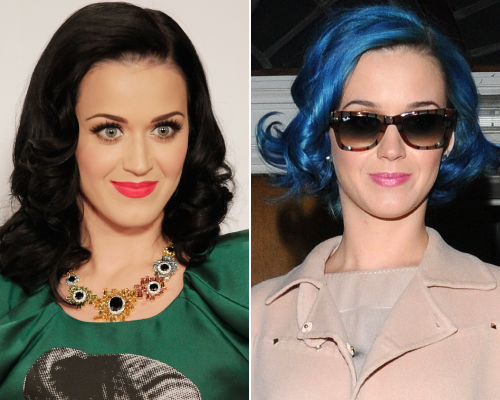 It must have taken several treatments to get Katy Perry's raven tresses that shade of bright blue. Actually, the blue hair was a good look for Perry, but it's definitely for the best that she went back to a more natural hue.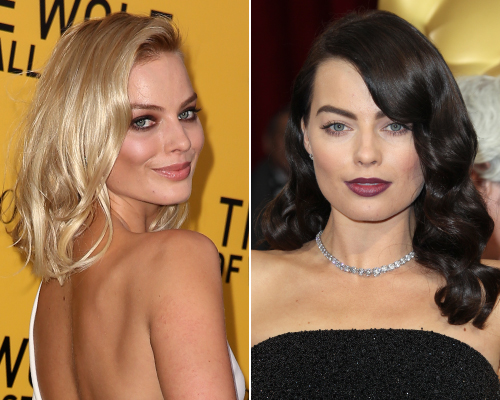 Margot Robbie is one of those women who looks stunning no matter what she does. We loved her as a blonde, and she's equally as sultry with jet-black hair.
Rihanna went from a cropped black pixie to a fiery red mane back in 2010 that...actually quite suited her. Bring back the Rihanna red locks!