CoverUp:
It's always a little awkward when a woman has to go to the bathroom in an unfortunate place (aka you're man's house), so this app is here to help. It will play bathroom sounds to mask out the other noises.
iTunes
($0.99)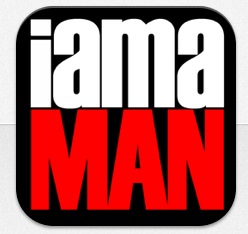 IAmMan: Ladies, check to make sure your guy doesn't have this app. It's his own personal calendar to keep track of your menstrual cycle, and it's definitely not female friendly. iTunes ($1.99)
iFrenchKiss: Want to know if you're a good kisser? Just make out with your phone while you have this app open and it will tell you. iTunes (FREE)
Nose Candy: Instead of snorting real cocaine, just use this app instead. You can use a virtual credit card to make a line and then snort away. Google ($1.99)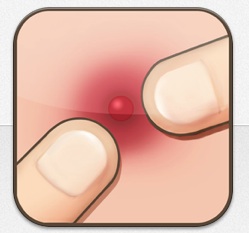 Pimple Popper: Yes, this is a game where you pop pimples, and you have three different kinds to choose from. But you have to find the pimples first before you can pop them. iTunes ($1.99)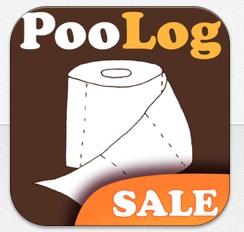 Poop Log: Did you ever want a place to keep track of your bowl movements? Well now you can right on your phone, and you can share your problems/successes with other users too. iTunes ($0.99)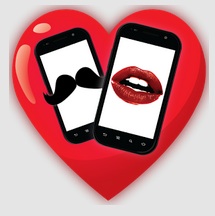 TapThat: Yep this is pretty much exactly what it sounds like. If someone else has the app too, you can make your phones have sex by tapping them together. If only it was still available.
Watching Cute Girl: If you're feeling lonely, just download this app. Then you'll have an attractive Asian women watching you 24/7. iTunes ($3.99)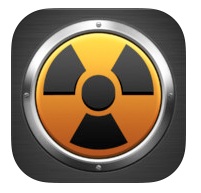 Atomic Fart: This is basically just an app that let's you play all kinds of fart sounds. And an explosion comes up on the screen when they sound. iTunes (FREE)
Baby Shaker: This was a game where you shook a baby until red x's appeared over it's eyes. But after Apple received a ton of complaints for it's graphic content, they discontinued it.
iSword: Invented by Ripley's Believe It Or Not, this app makes it look like you're swallowing a sword. iTunes (FREE)