Choosing a date too soon
. One of the biggest mistakes that newly engaged brides make is getting their heart set on a date before they find the venue, says Annette Hoegner, owner/lead coordinator of
Classic Touch Events
. "Then they are often disappointed when their ideal wedding date is unavailable at their perfect venue. Always choose the venue, and then set a date." [Photo:
Minted
]
Making the announcement on social media. Immediately posting your engagement on social media is a mistake--your parents, siblings, etc. deserve to hear about the engagement in person or at least on the phone instead of on the Internet, says recent bride Bridget Cramer. Ignoring this rule can start your engagement off on the wrong foot and have loved ones resentful, instead of happy for you.
Skipping the Budget. Not coming up with a feasible budget and deciding who will be responsible for paying expenses can cost you (literally), says Patty Speirs, owner of Every Last Detail Wedding & Event Coordination. "Although this step can be a huge buzzkill, it still needs to be done. There' nothing worse than dreaming huge only to realize you will have a much smaller purse."
Planning your bridal party ASAP. Inviting all 37 of your "Besties" to be part of your wedding entourage can cause some serious drama later on, says Speirs. "Some couples overextend invitation, only to regret it later when they realize a bigger bridal party can come with higher costs and more problems." [Photo: Ryan Ray Photo]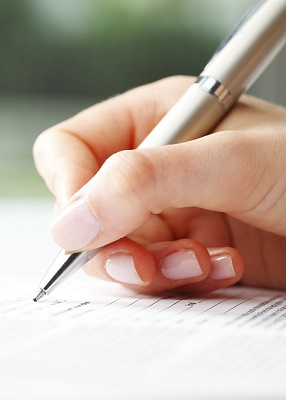 Hiring vendors right away. Signing any vendor contracts without a venue is a big no-no, says Jodi RR Smith of Mannersmith Etiquette Counseling. "Life shifts, so do not sign or put down any non-refundable deposits until you are truly ready."
Buying your dress too soon. You don't want to bring home a wedding dress a week after you're engaged, says Danielle Farrell, marketing coordinator of The Betty Brigade. Take your time, think about what styles you like, have your friends make suggestions and/or bring you options while you're trying things on and have fun with it! You'll find that perfect gown with plenty of time to spare.
Starting the planning process ASAP. Planning a wedding should only take 6-8 months. If a bride takes longer, she will change her mind on details, says Callie Bracket and Christyn Wilkins of We Tie the Knots.
[Photo: Walmart]
Not setting expectations for maid-of-honor. Whether it's a sibling or your BFF, be clear about what you'll need from your MOH before she accepts the job, says Bracket and Wilkins. Will you need her to plan the shower? Go dress shopping with you? Entertain out-of-town guests during the wedding weekend? Listing her duties will help her make an educated decision so there are no problems later. [Photo: Ryan Ray Photo]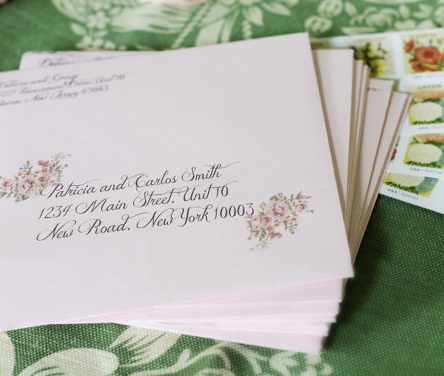 Sending out save-the-dates to everyone you know. Of course you want to share the news of your impending nuptials with the world, but keep in mind that all of those people receiving your Save-the-Date should also get an invitation to your wedding. "If money or space restrictions become an issue, then you'll have to figure out who to cut out and how to gracefully do it, which can be an uncomfortable situation and lead to hurt feelings, says Speirs.
[Photo: Etsy]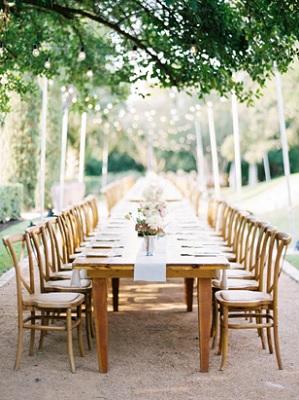 Taking Over Control. "Sometimes I see my brides just take over the entire project right from the start, not leaving their fiancé any room to make suggestions or have their own input," says Farrell. "This can cause both a lot of stress on the bride and arguments between the couple right from the start. I always recommend starting slow and talking about things together before making any hard-set decisions about the wedding." [Photo: Ryan Ray Photo]
Getting too many people involved. On the other hand, you don't want to have too many chiefs planning the big day. Many brides make the mistake of asking everyone in her life their opinions before making a decision on anything. Remember, it's your and your groom's day, so it's important that you both love every detail. [Photo: Ryan Ray Photo]
Not insuring the ring. Hopefully you'll never lose your engagement ring, but it does happen. Although the sentimental value can never be replaced, you can at least have peace of mind knowing that a replacement of equivalent monetary value is possible should the ring go missing, says William Parkinson of William Parkinson Events.
[Photo: Ryan Ray Photo]