Amanda Bynes: 
The starlet fully admitted via 
Twitter
 that she had a nose job at age 27. "In Touch used a photo from years ago on their cover and I hate it! The reason I've asked all magazines and blogs to stop using old photos of me is I don't look like that anymore! I had a nose job to remove skin that was like a webbing in between my eyes. I wasn't going to tell anyone, but I look so much prettier in my new photos!" She has also had breast implants since then.
Heidi Montag: At the age of 23, Montag had undergone 10 plastic surgery procedures, including liposuction, breast implants, a nose job, brow lift and so on. "I lived and I learned — and I wouldn't really recommend it for other people," she recently told US Weekly.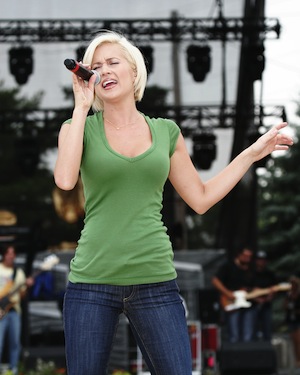 Kellie Pickler: The country singer denied having breast surgery to her fans for a while, but it was pretty apparent to the world. "It's like she'd gone to Dolly Parton school or something. I've never seen anything like it in my life," said American Idol judge Simon Cowell. She was just 21 years old at the time.
Ashley Tisdale: In 2007, the starlet went under the knife for a nose job at the age of 22, although she claimed it was to repair a deviated septum.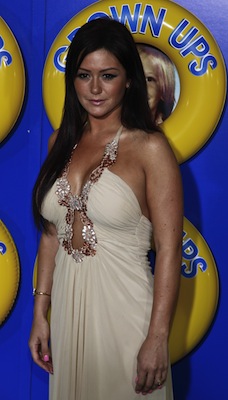 Jenni 'JWoww' Farley: The reality star admitted to getting breast implants when she was 21, but was still denied having plastic surgery on her face even though it's super obvious. "I'll probably get Botox by the time I'm 30. And have my breast implants redone in a few years after I've had kids," she said in 2011.
Kourtney Kardashian: At just 22 years old, Kourtney Kardashian got implants and went from a B-cup to a C-cup. "It was so dumb… I just got the idea in my head one day, and that was that. There was no talking me out of it," Kourtney told US Weekly.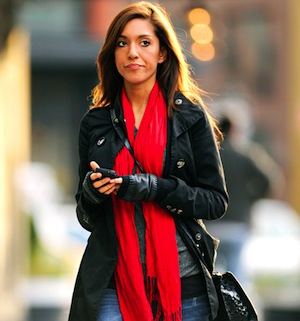 Farrah Abraham: Teen Mom star Farrah Abraham has spent almost $30,000 on a nose job, chin implant and two breast surgeries by the age of 22, In Touch reports. "I want to look my best. And I'm looking amazing," she said. [via Splash]
Bristol Palin: At just 20 years old, Bristol Palin went under the knife to have corrective jaw surgery. "I am absolutely thrilled with the results," she gushes. "I look older, more mature, and don't have as much of a chubby little baby face," she told US Weekly. 
Ashlee Simpson: The singer first denied she'd had a nose job in 2006, when she was 22, but finally confessed to undergoing rhinoplasty surgery to remove a small bump. Ashlee told US Weekly, "I was never really unhappy with how I looked, (and) I don't think I am more beautiful than I was (before). I just see the same old goofy girl I see every day."
Kimberly Stewart: At the age of 18, Kimberly Stewart, daughter of singer Rod Stewart, had breast plants put in. She later had them removed in 2005, and signed and framed the implants as a joke for friend Jack Osbourne.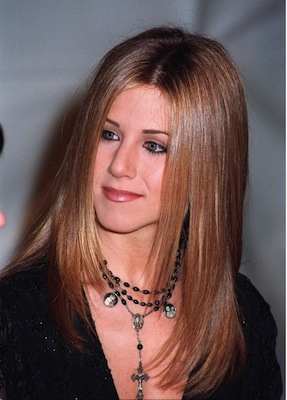 Jennifer Aniston: At the age of 30, Jennifer Aniston had already undergone rhinoplasty. "I had a deviated septum fixed. Best thing I ever did. I slept like a baby for the first time in years," she admitted in 2007 to US Weekly. She went back in 2008 to have her septum corrected, as she was not fully pleased with the first surgery.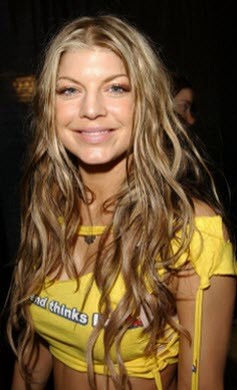 For more celeb plastic surgery, here's 10 stars who've had nose jobs. You won't believe the BEFORE and AFTERs!