Start with accents. A colorful printed pillow here, a bold chair or storage unit there and viola, you're well on your way to a more colorful room.
[Photo: Homepolish]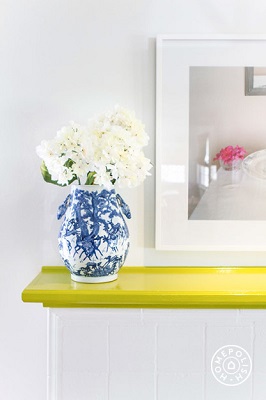 Paint something unexpected. Everyone thinks about painting walls, but what about a fireplace mantle or a window frame? It's a creative way to introduce a burst of color without committing to a full wall. [Photo: Homepolish]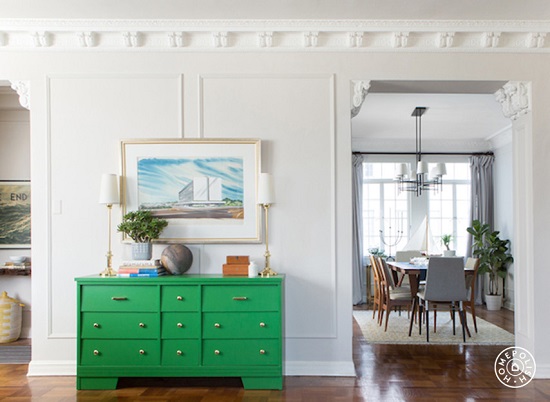 Find colorful furniture. Make a boldly colored dresser or cabinet the focal point in an otherwise neutral room.
[Photo: Homepolish]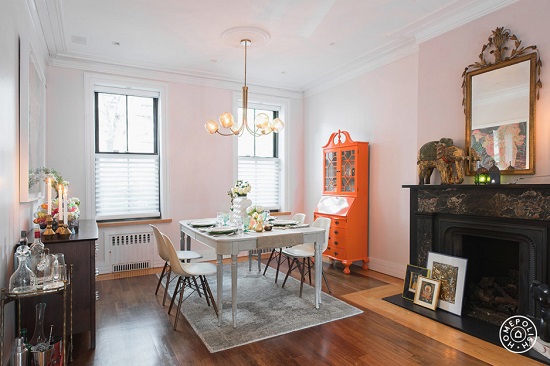 Paint a piece of furniture. Can't find a piece of furniture in a hue you like? Buy it in white and then paint it the shade of your choice.
[Photo: Homepolish]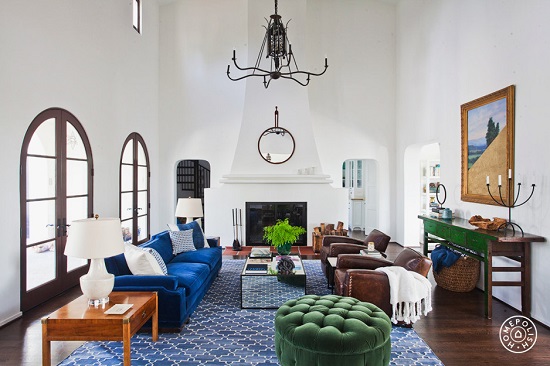 Choose analogous colors. Analogous colors are those that sit next to each other on the color wheel, so think blue and green or pink and orange. These combos are generally pleasing to the eye.
[Photo: Homepolish]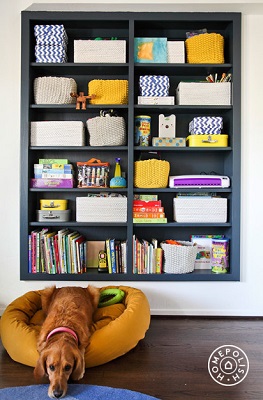 Brighten up your bookshelf. Can't paint a wall in your home or apartment? Introduce color by using bright baskets and trinkets on a bookshelf. [Photo: Homepolish]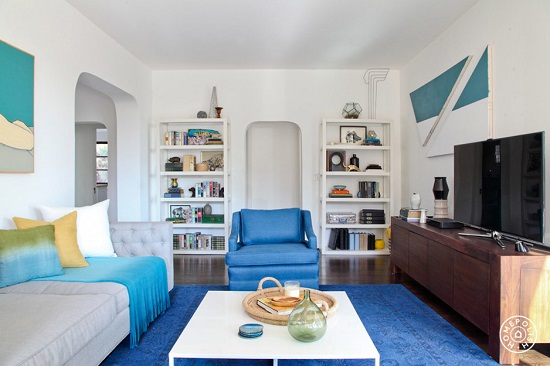 Try a monochromatic palette. If you truly love a color, commit to it. Blue is an especially good choice as it promotes relaxation and peacefulness.
[Photo: Homepolish]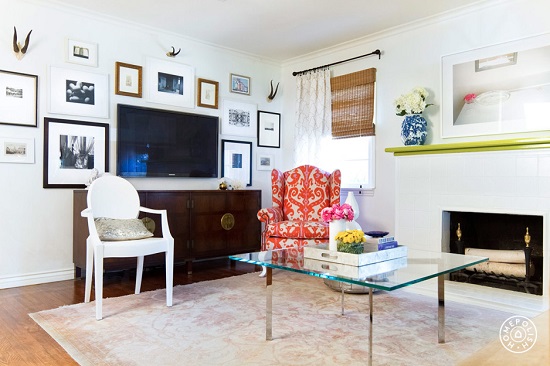 Invest in a statement chair. We've all walked into a room and instantly been drawn to chair that just beckons us to sit in it. Every home should have one, preferably in an eye-catching color or print.
[Photo: Homepolish]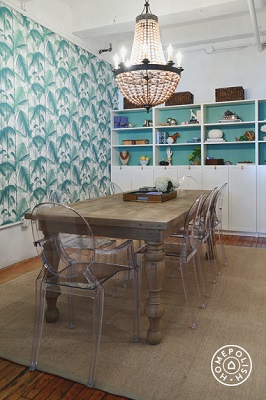 Paint the back of a bookshelf or display case. Many rental units forbid painting the walls, but a bookshelf or storage unit you'll take with you when you leave? Fair game. [Photo: Homepolish]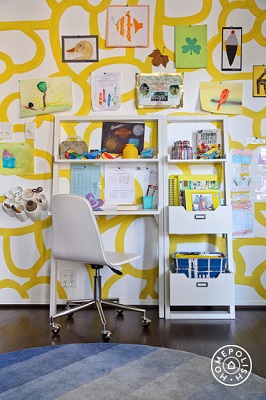 Find some fun wallpaper. There are tons of amazing, colorful designs out there that are super simple to hang. [Photo: Homepolish]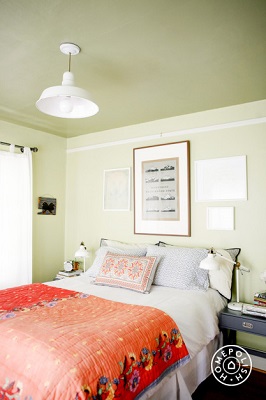 Add a throw blanket. Toss a bold throw blanket over your duvet for an instant burst of color. [Photo: Homepolish]