Gal Meets Glam
shows us how it's done in a floral midi skirt.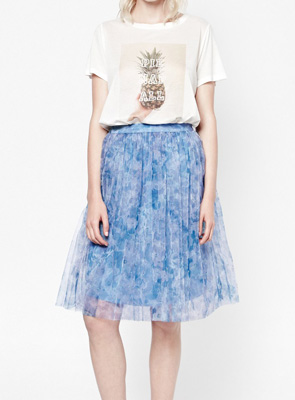 Florida Bloom Layered Skirt ($268)
Ring My Bell roughs up her tee with silk shorts and boots.
Cameo Terrible Love Cracked-Paint Shorts ($53, down from $152)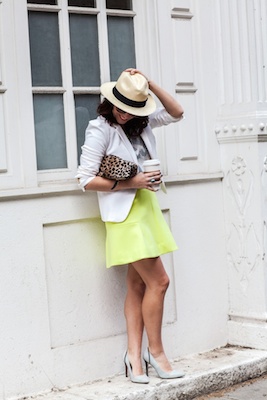 My Style Pill throws on a blazer over her tee.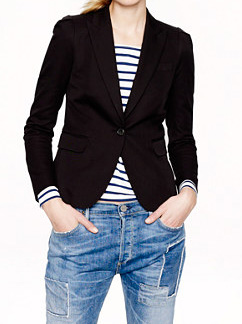 Tall puff-sleeve blazer in stretchy cotton ($258.34)
Be Frassy mixes girly florals and a grungy t-shirt flawlessly.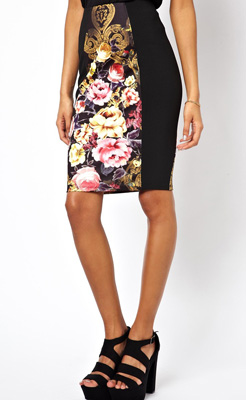 ASOS Pencil Skirt In Floral Print With Rib Inserts ($30.49, down from $60.97)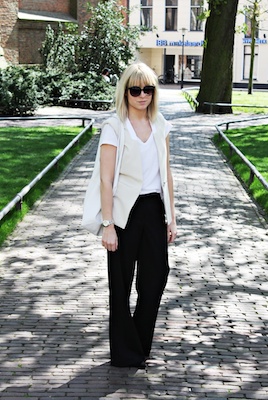 Creators of Desire modeled this t-shirt and vest look after style icon Rachel Zoe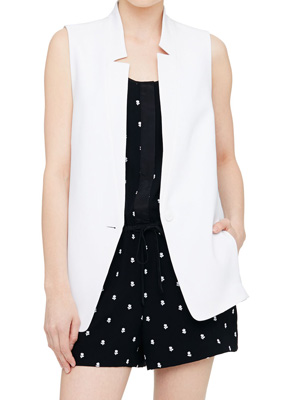 Zoela Silk Back Vest ($198.50)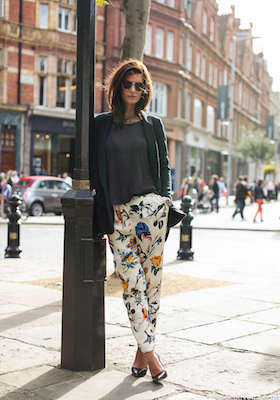 This woman in Lee Oliveira's photo is rockin' silk floral harem pants and a tee like it's her job (it probably is).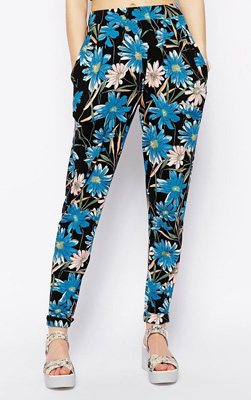 ASOS Peg Pants in Dark Floral Print ($41.92)
You can never go wrong with a leather mini skirt and white tee, Just ask Always Judging.
Moto Babe Faux Leather Skirt ($15.99, down from $22.80)
Since it's post-Memorial day and all, try Walk In Wonderland's t-shirt with white jeans look.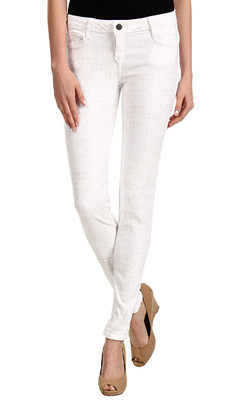 Bleulab Reversible 8-Pocket Legging in White Tribal ($86.99)
Don't let your eyes deceive you! Peace Love Shea is actually wearing a skort with her tee.
Topshop Woven Wrap Skort ($60)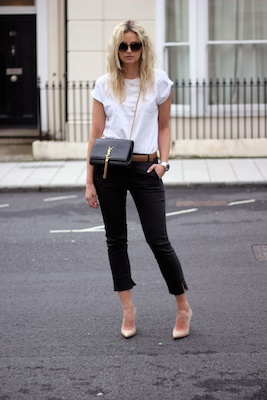 You can never go wrong with a pair of nude pumps, just like Creators of Desire.
Christian Louboutin Decollete 100mm cork pump ($655)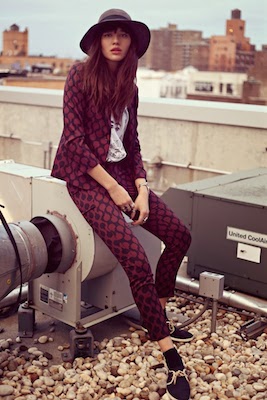 We already know matching sets are all the rage this spring/summer, so why not wear one with a t-shirt, like Natalie Off Duty.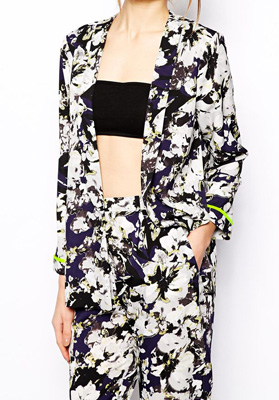 ASOS Blazer in Floral Print with Fluro Trim ($85.74)