Choose in-season flowers. Finding affordable flowers in the winter can seem limiting, but it's definitely possible, says JoAnna Carpentier, a Brand Ambassador for GigSalad.com. To keep costs low, shop local and go for in-season flowers like camellias, lilies, magnolias, pansies, or daisies. If you're going with a winter theme, incorporate elements of evergreen, mistletoe, winter berries, or poinsettias to give a more festive feel.
Skip the Saturday night. If possible have your wedding on Monday through Thursday. There is usually plenty of availability and you can find off-peak rates, says Mike Ward, Events Associate at Snow Mountain Ranch.
Avoid holiday dates. It might seem like fun to have your wedding on New Year's Eve, but vendors want to be home with their loved ones too, and will make you pay a higher price to get them working, says Lynn Jawitz of Florisan Wedding and Event Design NYC.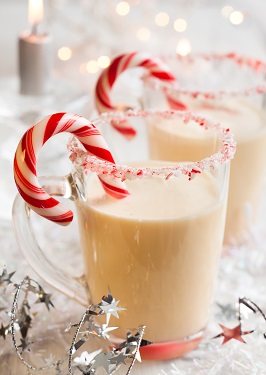 Ditch the open bar. This is a great time to create fun, winter-themed drinks such as a spiked hot chocolate or a hot toddy to set a warm and inviting mood, says Mystique Latese of Coordinator For A Day, Inc. By embracing the season, brides will discover innovative ways to save while creating a memorable celebration.
Don't go overboard with the cake. A smart way to save on your wedding cake is to keep the decorations on it simple, says Carissa Hobbs of Cakes by Carissa. To save money, winter brides can opt for a simple cake with design elements that are already in season like fresh evergreen, pinecones or even fruit. You could also pick décor for your cake from something that you might already have purchased for your wedding, such as ribbon, broaches or even faux flowers.
Find two-in-one items. Get creative by finding items that serve a dual purpose. For instance, instead of traditional escort cards, have guests' names placed on ornaments that they can then take home as a favor.
[Photo: Etsy]
Use holiday décor. Not only is your venue probably already decorated for the holidays, but you can also find plenty of it on sale at craft stores like Michaels and AC Moore. Incorporate bare branches, miniature white lights and other items that you can easily find and are available in the marketplace during the winter season, says Greg Jenkins of Bravo Productions. For example, you can find bare branches, paint them white and combine a few white flowers into them to create amazing centerpieces. In addition, think about how you may be able to recycle holiday décor into something that works well for a Winter Wonderland wedding.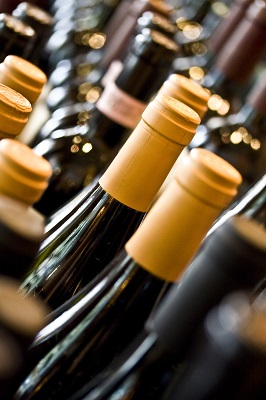 Buy your own booze. Instead of choosing an open bar, bring in your own liquor. The venue will charge you a small corking fee, but it can still save you money. In addition, you can typically find a plethora of sales on beverages, beer, wine, soft drinks, etc., from Thanksgiving through New Year's Day, says Jenkins.
Serve seasonal dishes. In the winter, hearty fare is more filling and appropriate.  Offer guests short ribs instead of filet, chicken pot pies instead of your standard roasted chicken, or seasonal dishes, says Brian Lang, Director of Catering and Convention Services, Hyatt Regency Lake Tahoe Resort, Spa & Casino. "Monkfish is seasonal in the winter months and is a great substitute for lobster."
Look for end-of-the year sales. After the holidays, it typically represents a lull in travelers and a low demand for hotel and venue space, airline travel, and a drop off in customers for retailers, says Jenkins. In addition, retailers will begin transitioning from winter to spring items. To this end, you can find an abundance of bargains for just about everything--from close out sales on candles and apparel to finding discounts for air travel for the honeymoon.
Get covered. Buy wedding insurance in case the projector winter storms causes you to postpone your big plans.