Throw Yourself a "Surprise" Party.
Post proposal, invite your friends over for an impromptu cocktail party (or housewarming if you recently moved in together) and throw yourself a "surprise" engagement party, says Jess Levin of
Carats & Cake
.
Make a Video. Take the more traditional text message up a notch and make a quick video on your mobile device to send out to friends and family, says Levin.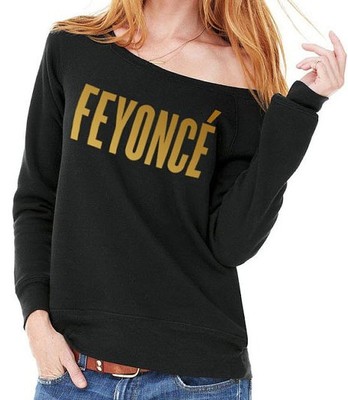 Wear it. Celebrate your engagement--as well as your love of Beyoncé--like this.
[Photo: Etsy]
Let Your Pet Do it. Who doesn't love looking at photos of cute dogs or cats? You can have your fur baby do the announcing for you with the help of a strategically placed chalkboard. [Photo: Etsy]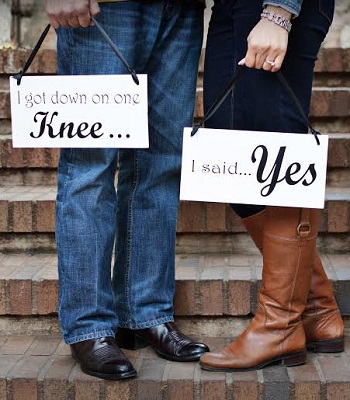 Post a Photo. Whether you have a friend take it or plan a professional shoot, there are plenty of creative photo options to announce your engagement. Then simply post the pic on Facebook or Instagram, and let the well wishes roll in. [Photo: Etsy]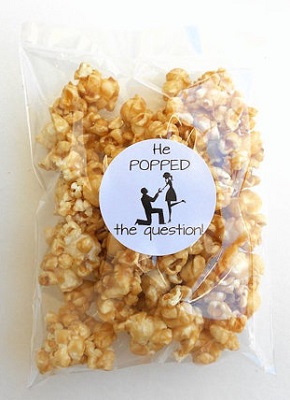 Deliver some sweet treats. While it might not be possible to send this to everyone on your potential guest list, you can send some treats that announce your engagement to immediate family and your closest friends (like those you'll be asking to be in the wedding party). [Photo: Etsy]
Create a Timeline. A timeline of your relationship--from that first meeting to the moment you said "Yes!"--can work as a unique announcement. [Photo: Etsy]
Send out a telegram. Literally. Get a bunch of these printed and mail them to your closest family and friends.
[Photo: Etsy]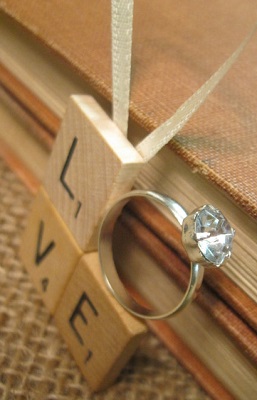 Celebrate your Interests. Take this moment as a way to give people an insight into your relationship. Do you love to play Scrabble together? Is going to baseball games your favorite pastime? Use it as a jumping off point in your announcement. [Photo: Etsy]
Have fun with it. You don't have to take things too seriously--after all, this is a happy occasion. Sending out a card or photo that will get people laughing is a good way to start off the wedding planning process.
[Photo: Etsy]
Design a Wedding Website. If you're talented in WordPress, you can design a wedding website and simply send out the link to family and friends. You can then use the site to post info about your upcoming nuptials, including dates, times, hotel info, registry links and more.
[Photo: Etsy]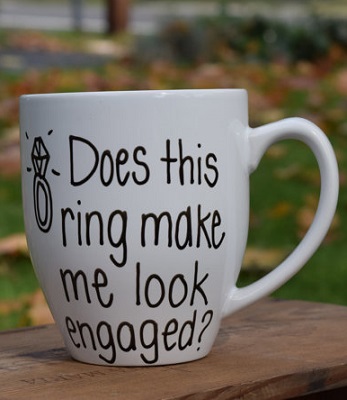 Use props. Take a photo drinking from a mug like this, then share it via social media.
[Photo: Etsy]