The innermost corner is NEVER clean enough: How does it manage to get so dirty?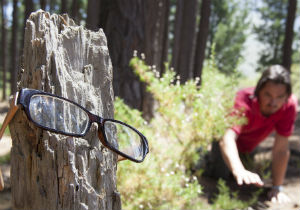 Having to get help when you misplace them: You need your glasses to see, but when you can't actually do that, you've got to get another pair of eyes on the case.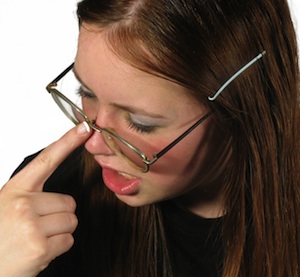 When they fall off unexpectedly: You feel like such a tool every time.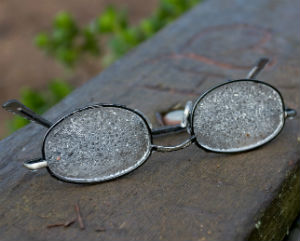 They fog up when you enter a warm/steamy place: ... AND THEN you try to wipe them off, and you're left with a bunch of water droplets.
You can't stand when people wear non-prescription frames:  WE KNOW YOU CAN REALLY SEE. And we're jealous.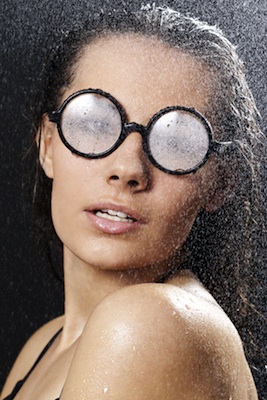 Giving up and just dealing with cloudy lenses when they won't clean: Sometimes, it's just harder to fight it.
Mascara/lotion streaks: A few bats of an eyelash, and a perfectly pristine pair of lenses can be covered in streaks of makeup or moisturizer.
Forgetting you're not wearing them when you have on contacts: ...and then poking the bridge of your nose trying to push them up.
Having to moisturize your frames when they get ashy: After a little while, if you have acetate frames, they get a white tinge. Nothing a little Vaseline can't fix! Vaseline Petroleum Jelly ($2.49)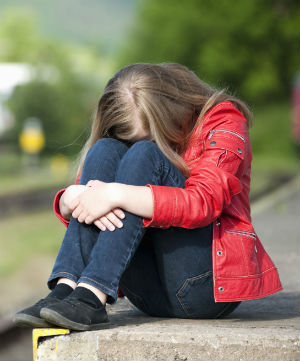 You've got one horrible childhood memory of them falling off: ...It was probably one of  the defining moments of your childhood.