1) Outfit Anxiety Some girls get it days before, others not until the morning of, but we all feel it. It's what's on our minds once we realize the weekend is almost here: WHAT ARE WE GOING TO WEAR?! It's a big, life-altering decision. Know what I mean?
2) Dinner Dilemma You want something light, but also know you will be drinking, so you need something filling. BUT you don't want to eat too much otherwise you won't get drunk. Plus there's the (high) possibility of some late night, so...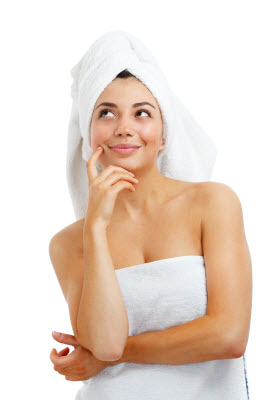 3) Shower Time So you haven't washed your hair in one (three) days, but it looks SO good kinda greasy! Washing it means you're in the shower longer and have less time to get ready. Not washing it means you have to use dry shampoo and risk looking like someone dumped a tub of oil on your head. WHAT'S A GIRL TO DO?!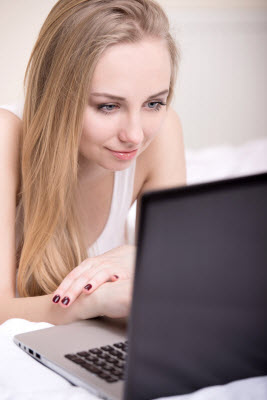 4) Post Shower Time This is probably my favorite part. It's when you hang out in your towel on your bed for an hour either making a pre-game playlist, watching the episode you missed this week of The Mindy Project or getting outfit inspo on Facebook. Obvi you STILL don't have a clue about what to wear. Come on, I know you all do this too.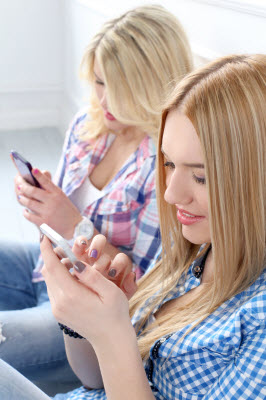 5) Roommate Interrogation You: What are you wearing? Roommate: IDK!! Probs skinny jeans and a nice top. What about u? You: IDK HAAAALP. Btw, this all happens over text from your beds.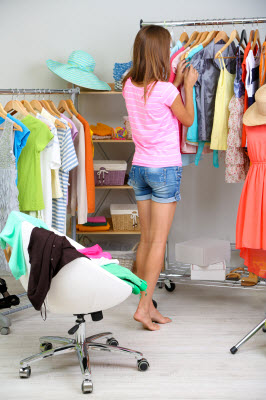 6) Try On Entire Closet Finally get up from your bed and start trying on EVERYTHING in your closet. Hate it all.
7) The Curse Of Nothing To Wear Yell "I HAVE NOTHING TO WEAR" then repeat this over and over. You and your roomie complain that you NEEEED to go shopping and it's happening this weekend (it doesn't). Again, this exchange all happens over text from your beds. Yes, you're still in your towel too (or maybe you put on sweats and a t-shirt, definitely NOT a bra).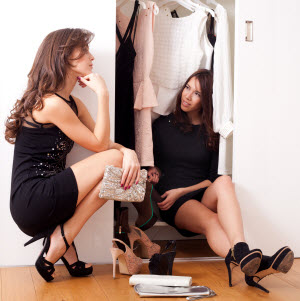 8) Roommate Interrogation, Round 2 Depending on your relationship, you ask to borrow or just take it. Taking it mean you have to get up though... P.S. if you don't have a roommate, you're texting your bestie all of this and probably have half her closet in yours, because you steal and hoard everything you ever borrowed from her.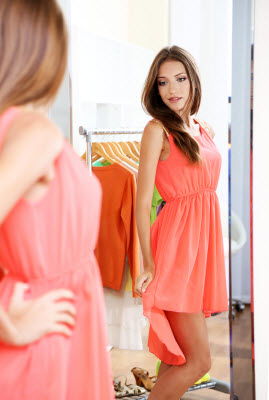 9) Go Against EVERYTHING You Just Did Put on the first outfit you tried on and give your roommate back her stuff. She also decides to go with the first outfit she tried on.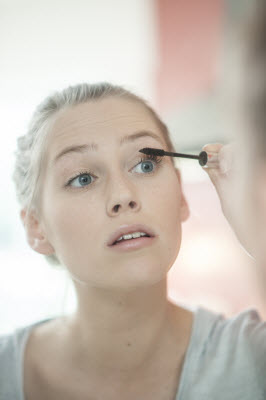 10) Face Painting Time to decide how much makeup to put on your face. Also WHERE will you apply it? Bathroom has better lighting, but the mirror is too small to share with your roommate (who's obvi doing hers now too, that mirror-hogging slut).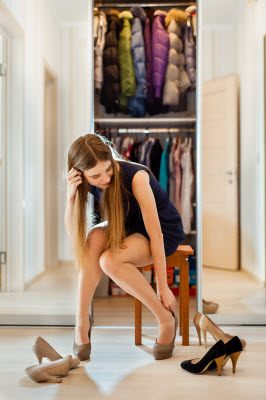 11) Shoe Time Heels? Booties? Wedges? Open-toe? And then you have to think about where you're going. Will that boy you've been talking to on Hinge invite you to a club? Will these shoes cut it? SO MANY QUESTIONS!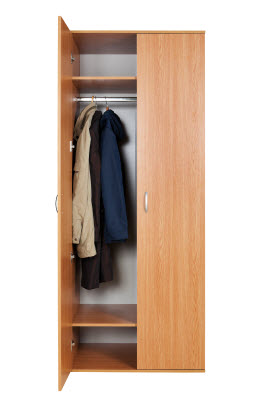 12) Coat Decisions Good thing it's getting warm out because this was a SERIOUS dilemma (?) all winter. You don't want to wear your puffy coat out because...it's puffy. But your peacoat isn't warm enough. If you live where the temps are above 50 all year round and don't have this problem, don't talk to me.