Rinse with cold water Fighting frizz starts in the shower. At the end of your shower, quickly rinse your hair with the coldest water you can handle. Not only will this give your hair a little extra shine, but it will also help control the frizz.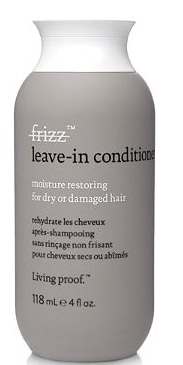 Use a leave-in conditioner Try this leave-in, it's made for frizz: Living Proof No Frizz Leave-in Conditioner ($24)
Press To Dry When you're drying your hair with a towel, try pressing it instead of rubbing or wringing it out. This method will help to keep your hair flatter and it won't arouse the dreaded fly aways.
Dry With A T-Shirt Put one of those old T-shirts that you have lying around the house to good use by drying your hair with it instead of using a towel. The cotton t-shirt fabric is less harsh than a towel's terry cloth. And don't forget to press instead of rubbing or wringing.
Try a boar bristle brush Brushes with boar bristles are best for frizzy hair. They help to smooth the hair and they prevent breakage that other types of brushes cause. Try this one: Wigo Cushion 100% Boar Bristle Brush ($19.99, down from $24.99)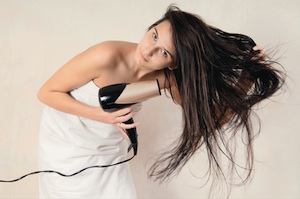 Don't flip your hair Hairdryers aren't the best for frizz, but if you have to use one, don't flip your hair back and forth while you're drying it. You are not Willow Smith. There is no need to whip your hair back and forth. Part your hair the way you want it and keep your head as still as possible while you're drying it.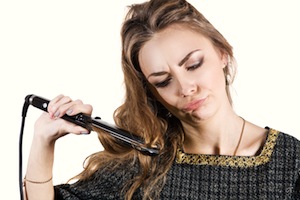 Put down your straightner For a short term fix, straightening your hair is an easy fix for frizz, but if you want to fight frizz long-term, straightners and other heating products aren't helping you. Applying heat to your hair causes breakage and damage that eventually reveals itself as frizz in the humidity.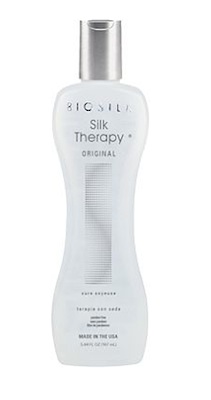 Try Biosilk If you absolutely have to straighten your hair, or use other heating tools, do yourself a favor and run a little bit of heat protectant, like Biosilk Silk Therapy ($25), through your hair first. It will prevent damage and leave your hair shiny and smooth.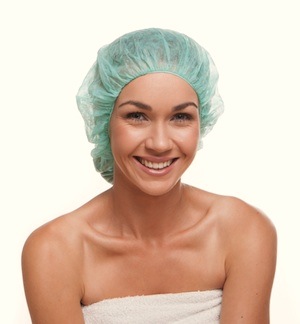 Try this at-home deep conditioning treatment Either wet your hair or try this after your shower: Step 1: Start with wet hair. Step 2: Apply a deep conditioning treatment, like OGX Renewing Moroccan Argan Oil Treatment ($7.99), to your hair. Step 3: Cover your hair with a shower cap. Step 4: Apply heat to the shower cap using a hair dryer for 5-7 minutes. Step 5: Remove the shower cap and comb through your hair. Step 6: Rinse with cold water.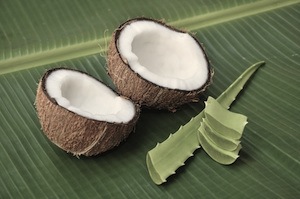 Try this DIY frizz serum Step 1: Mix equal parts coconut oil and and aloe vera gel to make a natural anti-frizz spray. Step 2: Rub a small drop between your hands and smooth it onto hair. Be careful not to use too much or your hair might appear to be greasy.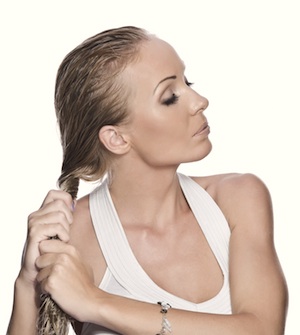 Try Pigtail Twists Fight frizz by letting your hair dry naturally. Don't use heating tools, try pigtail twists instead. Step 1: Part your wet hair wherever you like. Step 2: Separate your hair into two sections. Step 3: Twist one section away from your face and secure the twist with a clip or hairtie. Step 4: Repeat Step 3 on the other section. Step 5: Keep your hair in the pigtails until it dries. This hack works best if you do it before bed. Step 6: Once your hair dries and you remove the pigtails, you should be left with frizz-free waves or curls.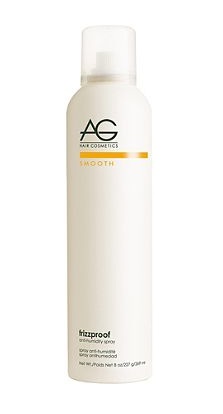 Use this spray When frizz shows up unannounced during your work day or before an important event, grab this spray out of your purse and spray it on. Your hair will be smooth in no time. AG Hair Cosmetics Smooth Frizzproof Anti-Humidity Spray ($24)