Place a piece of paper underneath your eyelashes and apply mascara in order to prevent smudges
: Cut out a small circle on a thick piece of paper (business cards work great), place it underneath your eyelashes and apply mascara. The paper allows you to get a good, thick layer of mascara on your lashes, and also prevents it from messing up your eyeshadow.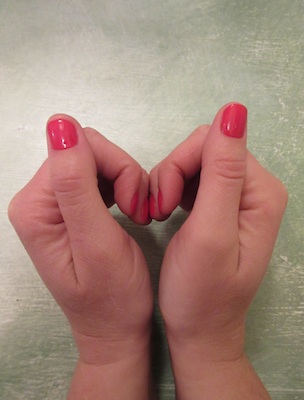 Check if nails are dry without ruining them by tapping 2 together. This trick, courtesy of Hey Wanderer, allows you to check whether your nails by simply tapping two of them together. If they are sticky to the touch, you need more time.
Turn any lip or eye pencils into gel formulas with a lighter: Turn your favorite lip and eye pencils into gel formulas by holding a lighter up to them for one second. The color will come out more pigmented and will also go on like a gel.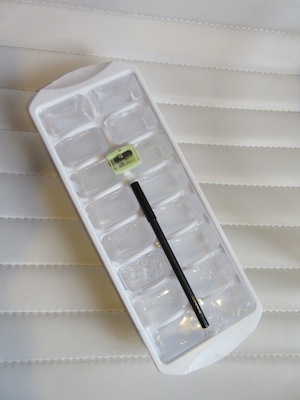 Stick your eyeliner in the freezer for a minute before sharpening it to prevent crumbling. Eyeliner pencil sharpeners are notoriously difficult to use, but this tip courtesy of Michelle Phan, will solve all your eyeliner breakage woes. Just put the liner in the freezer for a minute or so before you need to sharpen it. When cold, the liner tip is less likely to break off.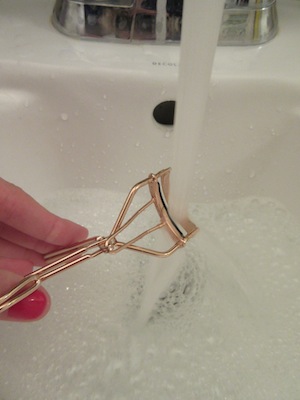 Heat up your eyelash curler to make it work better. Pour hot water on your eyelash curler (hot not scalding) to heat it up before use. A hot eyelash curler will work much better and yields much more dramatic results--aka, bigger lashes!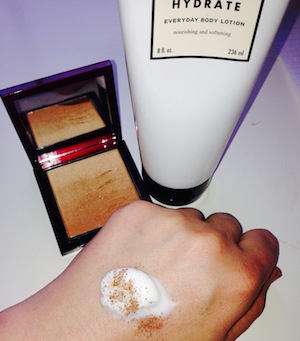 Make custom tinted moisturizer by mixing your favorite moisturizer and bronzer: Out of tinted moisturizer? Make your own by mixing bronzer with your favorite body moisturizer. Carefully scrape the bronzer powder from the top of your compact with the edge of your fingernail or a paperclip. The best part is that you can adjust the level of color by adding more or less.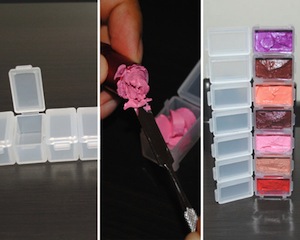 Make a custom lip palette by melting your favorite shades into a pill box: Take an empty vitamin container and add in your favorite lip shades to each slot. Use almost-empty tubes and scoop out the remains or slice off half an inch of the shade with a knife. Once in the container, put a hairdryer on low over the container and evenly melt the colors inside the box. [via Pro Beauty Blog]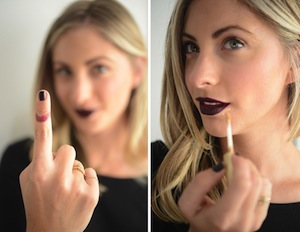 Pull your finger out of your mouth to get rid of lipstick teeth: To ensure you don't get lipstick on your teeth after applying, stick your finger in your mouth and pull it out. It will catch all of the lipstick around the inner areas of your mouth. [via Cupcakes & Cashmere]
Use Band-Aids to create polka dot nail art. Apply the Band-Aid to the nail, paint on the polish, peel off the Band-Aid immediately and voila! Easiest nail art ever.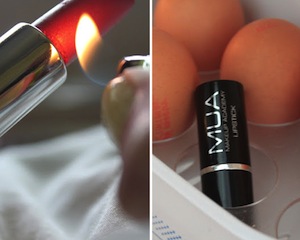 Repair your broken lipstick with a match: Place the broken pieces back on the tube and use a lighter or match to heat them up, and use your fingers to seal the ends. Place it in the fridge overnight, and when you wake up it will be good as new. [via The Camera's Lying]
Mix SPF and foundation to make your own custom BB cream: Not looking to spend $50 on the latest and greatest BB cream? Mix your favorite SPF face moisturizer with your favorite foundation to get a perfect match.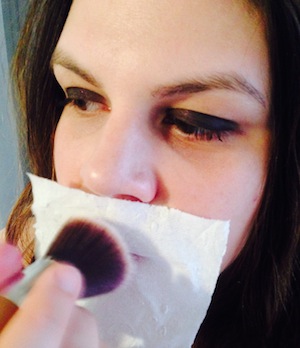 Make your lipstick last longer with a tissue and translucent powder: Place a thin tissue over lipstick and dust a translucent powder over the top of the tissue. This will help set the lipstick last and will also make it a bit matte too.
Disguise a hangover with nude eyeliner: To make your eyes pop and to cover up tired (aka hungover red eyes), take a nude eye pencil and line the bottom lids. It's a miracle worker! [via Sam's Beauty Blog]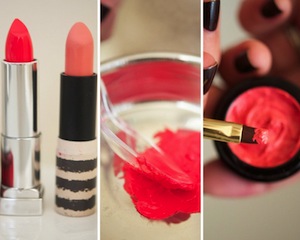 Mix lipsticks for the perfect in-between shade: Searched high and low but can't find the exact lip shade? Cut thin slices off of the two lip shades you want to mix and mash them together for the perfect in-between shade. If you have an empty eyeshadow case lying around, it will make for the perfect container. [via Cupcakes & Cashmere]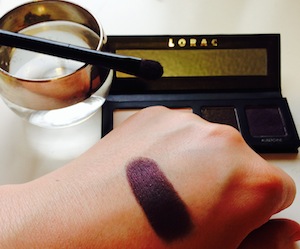 Make your eye shadows more sultry by adding water: Wet your shadow brush, dab it on a towel to get the excess water off and use it to apply your favorite eyeshadow shade. The water will make the shade more pigmented and long-lasting.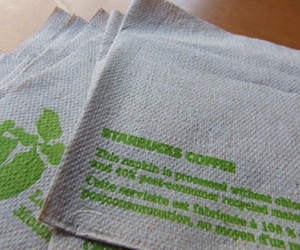 Use Starbucks or Chipotle napkins to blot excess oil on your face: There's no need to spend money on oil blotting papers when you can use FREE napkins from Starbucks and Chipotle. There's something about these napkins that work just as good as legit blotting papers. [via Beautygeeks]
Apply white eyeshadow as a base to make your eyeshadow pop more: Not only will it make the colors more bold, but will also help your eyeshadow last longer.