Crop Tops. When the crop top crept in style the world let out a collective "Oh no!" but went on to embrace the trend, despite the fact that everyone knew better. Crop tops were even last spring's biggest shirt trend. However, we're predicting a major decline come 2013. Sure, they were sent down some Spring 2013 runways, but the looks on Rochas, Balencienga and Balmain runways were too garish for our taste and we don't see this trend coming back for the new year.
[Photo: Elle Australia]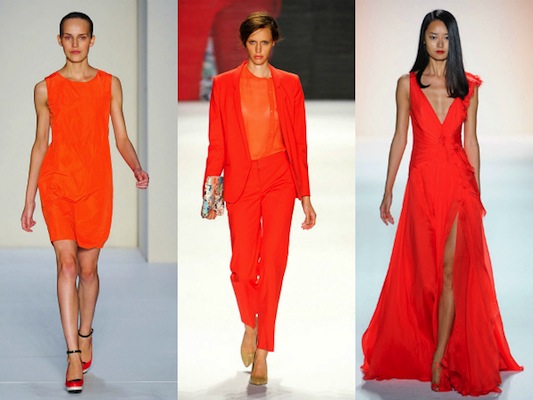 Tangerine Tango. Pantone's 2012 hue has officially been replaced. Say hello to the 2013 Color of the Year: Emerald.
[Photo: Elle]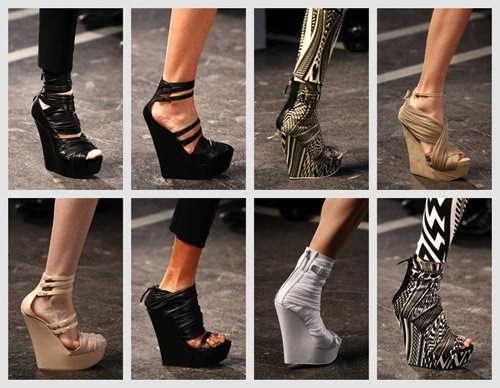 Wedges. Yes they're comfy and we all love them, but unfortunately the only wedges that are currently en-vogue are Isabel Marant's wedge sneakers. Virtually all others were absent from the runways this year. Instead, expect to be wearing square kitten heels, which were spotted in the Isabel Marant, Michael Kors, and Emporio Armani Spring/Summer 2013 shows.
[Photo: UrbanOG]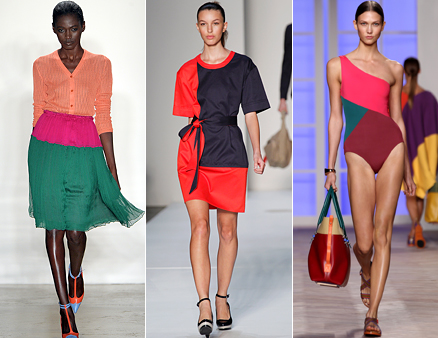 Color Blocking. This mod trend captured many a hearts and is still going strong; however, it's first iteration, which featured bold and neon brights, is over. Instead, take a cue from DVF's Spring/Summer 2013 and go with a subtle palette of tonal, earthy shades.
[Photo: Bklyn Queens]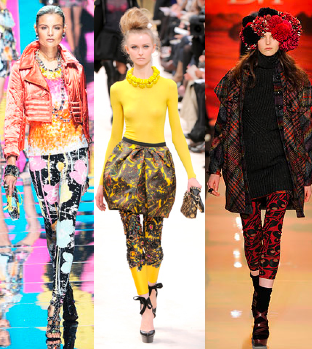 Patterned Leggings. Leggings with prints and patterns have been sported by many celebrities, namely 90210's Shenae Grimes, but not all of us have pin-thin legs and this trend certainly isn't flattering. In 2013, compliment your New Year's Resolution and stick to solid-color leggings and jeans for a slimming look.
[Photo: Style Bakery]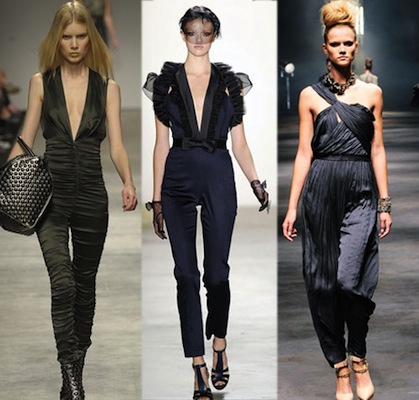 Jumpsuits. Indeed, jumpsuits were a fall 2012 trend and designers like Charlotte Ronson sent them down the Spring/Summer 2013 runway, but given their universally unflattering look, we're predicting they'll stay there.
[Photo: Modelina]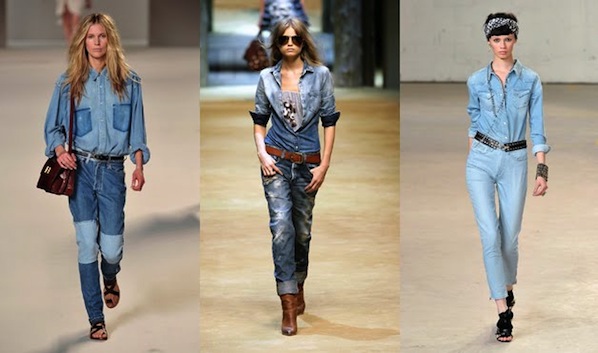 Denim on Denim. Since Chloé sent a denim-on-denim model down the runway in 2010, this trend has been spotted on nearly every street style blog, but it's time for a rest. Leave this look to your auto-mechanic - or Britney and Justin circa 2001.
[Photo: Looks For Me]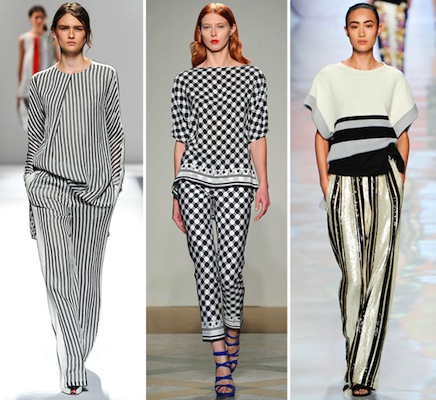 Pajamas. We told you how to wear last spring's pajama trend, but we are sad to inform all you lazy girls that it is no longer acceptable to wear your jammies out in public. Sorry, guys.
[Photo: Style Sight]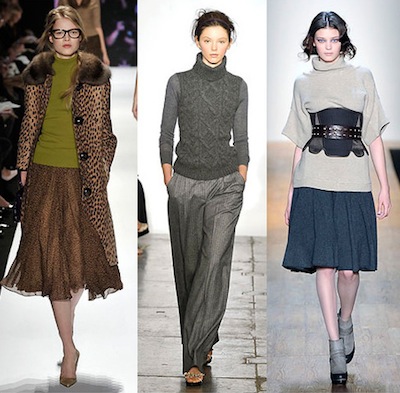 Turtlenecks.Last fall many designers like Rag & Bone sent turtlenecks down the runway, but such was not the case this year. If you stocked up on this trend, just put them away for a really really really cold day.
[Photo: Runway Daily]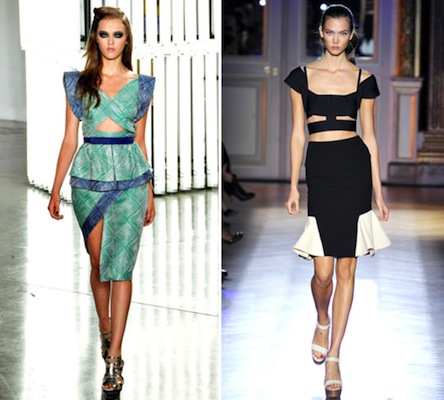 Cutout Dresses. Cutouts are still enjoying their sexy little moment, but given the smaller cut-outs that appeared on Spring/Summer 2013 runways, it looks like this trend will soon disappear altogether.
[Photo: College Gloss]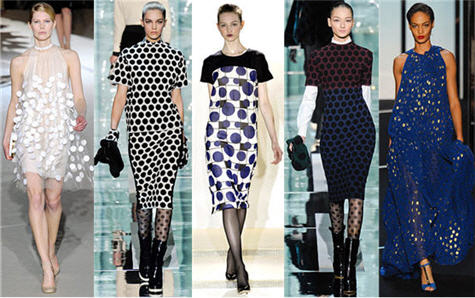 Polka Dots. The trend that just won't quit. They're ubiquitous on Pinterest and have become a street style staple, but let's grow up in 2013 and choose a more mature print to fawn over.
[Photo: Caplan Miller]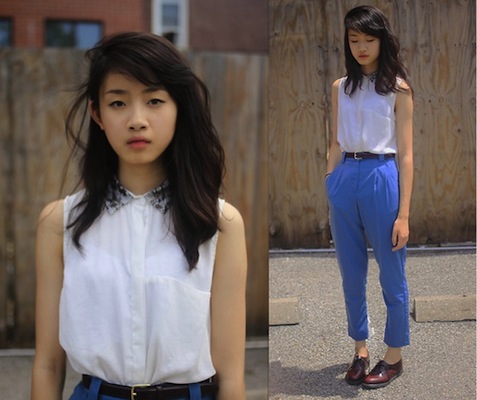 Sleeveless Oxfords. We all love Peter Pan collars, but let's keep them on shirts with sleeves. Sleeveless oxfords just look entirely too dated and bit too uniform-y.
[Photo: Lookbook.nu]
Mullet Hems.We admit, we were big fans of the high-low hem dress when it first appeared on the scene, but now we'd like for our hems to be just one length, and designers agree! Practically none were spotted during SS 2013 runway shows.
[Photo: SheKnows]