Kelly Clarkson. We love Kelly Clarkson, but we would have never recognized her looking like this.
Molly Sims. Molly Sims looks pissed the paps caught her makeup-free.
Jennifer Hudson. Jennifer Hudson is still beautiful, but looks quite different from how we're used to seeing her in those Weight Watchers commercials.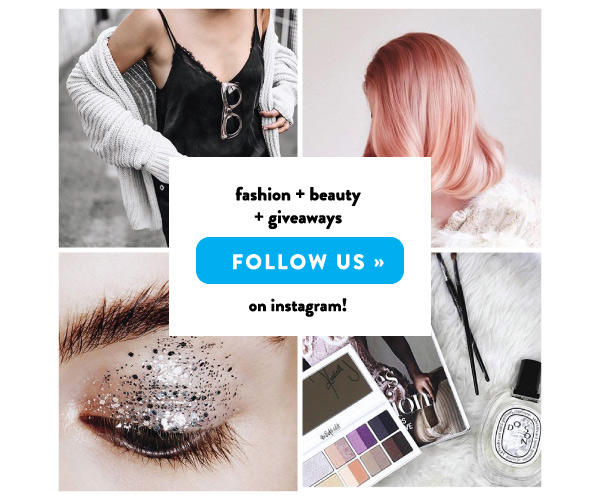 For fashion, beauty and exclusive giveaways, follow @SHEfinds on Instagram
Eva Longoria. Eva topped the Maxim Hot 100 in years past--we wonder why they didn't use this pic?
Courtney Love. 'Nuff said.
Britney Spears threw on shades to hide her makeup-free face but her skin without foundation gave her away. Yikes!
Katie Holmes is a far cry from the impeccably-dressed woman we see on the red carpet, when she's out running errands with a bare face.
Edie Falco. Hats off to the pap who was brave enough to take this makeup-free shot of Edie Falco.
Rita Ora. If you've ever doubted the power of the red lip, this is proof it really works wonders.
Cara Delevingne is such a flawless beauty that she's photo shoot-ready even without makeup.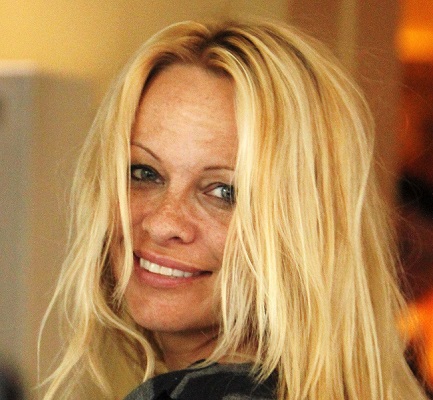 Pamela Anderson. Looks like all those years portraying a Baywatch babe under the sun really took a toll on Pam Anderson.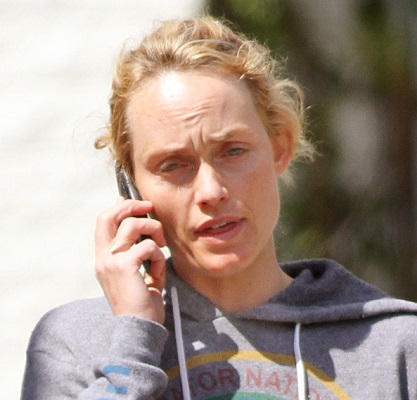 Amber Valletta. Remember supermodel Amber Valletta from House of Style? Yup, that's really her.
Madonna's skin still looks perfect, even bare-faced in a baseball cap.
Uma Thurman doesn't look too happy to have her picture taken while going makeup-free on the way to gym. Can you blame her?
Scarlett Johansson knows how to look good without makeup: pile on the accessories like a hat and personality glasses.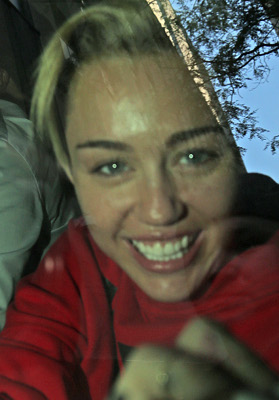 Miley Cyrus's skin is bright and radiant as she travels to "SNL" rehearsals. Someone has been taking good care of their skin (despite the partying and binge drinking). We're impressed.
We don't know if it's Kristen Stewart grimace or her lack of makeup that makes this one of her worst pictures yet. How about some foundation and a smile?
Even though she wakes up early every morning to film "Kelly & Michael," Kelly Ripa's eyes look youthful and refreshed without makeup. Kudos!
There's no denying that Katherine Heigl is a beauty but her greasy, splotchy skin without makeup does not do her justice.
This picture is proof that concealer has transformative powers: Kate Hudson is almost unrecognizable without makeup.
Sunglasses can't hide the fact that Kate Upton has bad skin. Never leave home without foundation, Katie.
Even without bronzer, Karolina Kurkova still manages to have a glow. We're jealous.
Though paler than usual, Jessica Chastain is a dead ringer for how she looks on the red carpet. Stunning!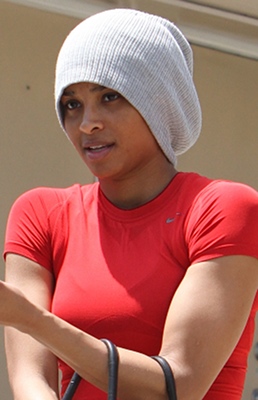 Ciara loves partying all night at red carpet events, but the bags under her eyes show it's starting to catch up with her.
Jessica Biel actually looks younger without makeup. We blame it on her natural rosy cheeks.
Giuliana Rancic. It actually does look like Guiliana is wearing some makeup in this pic, but it's quite a difference from the TV makeup she usually has caked on.
Kathy Griffin. Yikes!
Cameron Diaz is paying for all that time in the sun with damaged, wrinkly skin.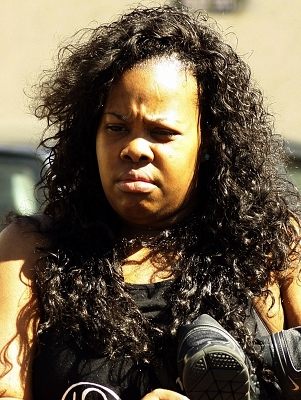 Amber Riley looks almost the same without makeup --- if you don't count her grimace and forehead lines, that is.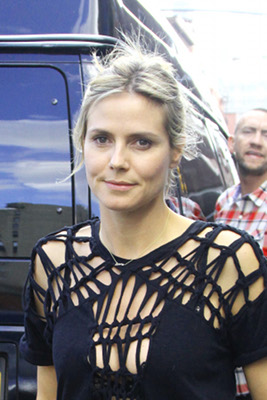 Leave it to Heidi Klum to look perfect without a stitch of makeup on. Good genes!
Ashley Greene is just as beautiful without makeup. We're extremely jealous of her naturally rosy cheeks.
Julianne Moore. We'll blame Julianne's look here on the brutal cold. It must've been really, really cold that day.
Ashley Tisdale proves a little foundation goes a long way with her laugh lines and splotchy skin.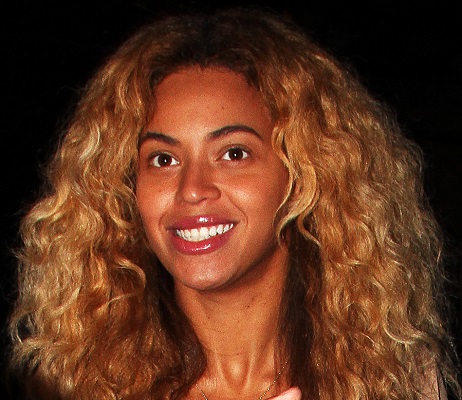 Beyonce Knowles. No, not even Beyonce is perfect.
Claire Danes. Now this is more like the Angela we remember from My So-Called Life.
Bethenny Frankel. Hey, at least Bethenny doesn't need a full-face of makeup to throw on a smile.
Kim Kardashian. So this is what Kim Kardashian really looks like.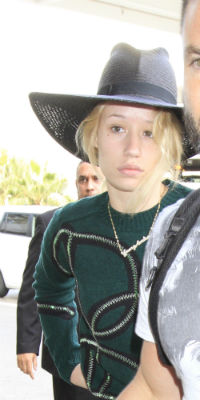 Iggy Azalea is far from fancy here. Maybe she's releasing a new track called "Ugh."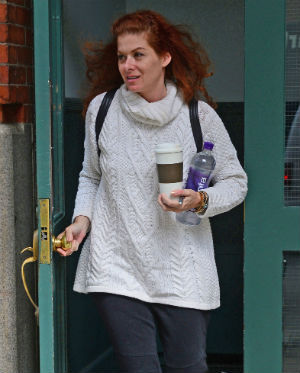 Debra Messing looks as though she fell from grace with her plain face.
Ashley Benson stepped out before styling her hair and makeup, but we hope she was heading to get it done.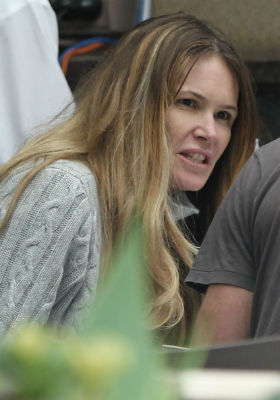 Give us an E. Give us an L. And another L with an E. Now give us a M for makeup because Elle Macpherson could use some.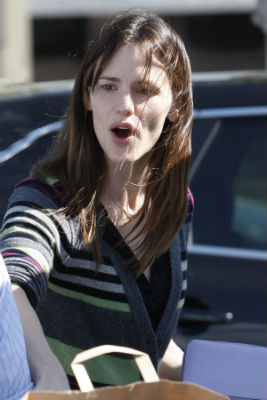 Yikes! Jennifer Garner could use some foundation, blush, mascara, eyeliner, lip gloss...
Karina Smirnoff doesn't need much, but a little makeup would go a long way.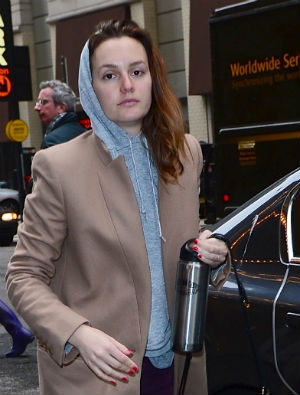 Didn't know it was Leighton Meester? Don't worry, we didn't either.
Maybe it's the wine that's taking a toll on Kathy Lee Gifford.
Alicia Silverstone couldn't know how bad she looks...maybe she's clueless. We'll be here all night folks!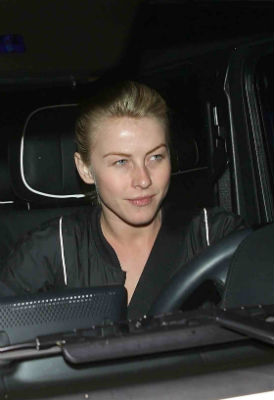 We'll let Julianne Hough have a pass if and only if she was on her way to dance rehearsal.
Hilary Swank oooh Hilary Swank, we're begging you. Please don't let yourself go.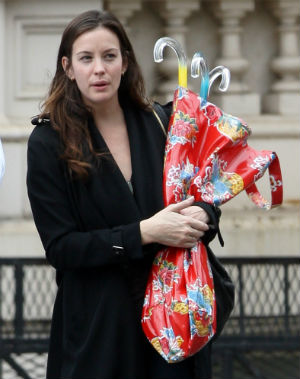 Liv Tyler looks like she's been working hard. Maybe just a dab of concealer next time.
The country goddess Faith Hill just looks country in this photo.
Dakota Fanning is too young to look so exhausted this early in her career.
Hey Brooke Shields your age is showing.
We wish we could get this pic of Kylie Minogue out of our head.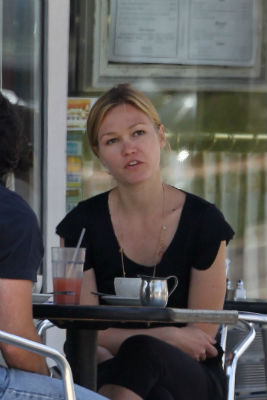 And here we have Julia Stiles daydreaming of the good old days when she didn't have to wear makeup.
Maybe it's just a bad pic of Maya Rudolph because the lack of makeup with her facial expression is just...what's the word?
Maybe after her pedicure, Whitney Port is seeing her glam squad.
BREAKING NEWS: Katie Couric lost her makeup, and we're offering a reward for it's safe return.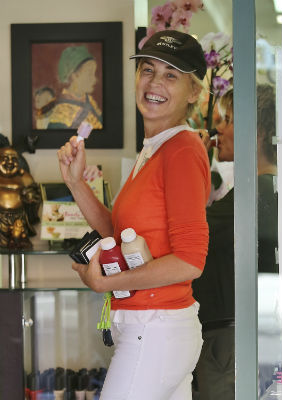 Sharon Stone is made up, but she looks happy. That's a plus, right?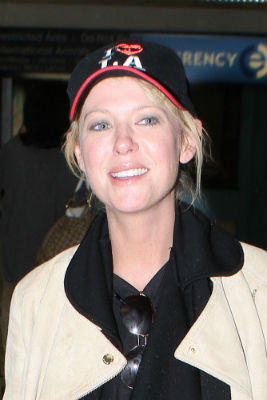 Tara Reid is that you?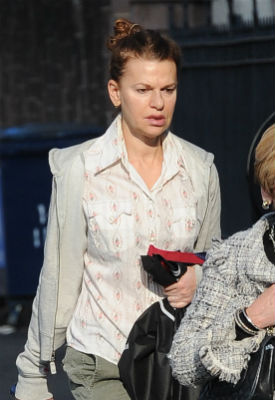 Sandra Bernhard doesn't look that much different without her makeup, but she does look better with it.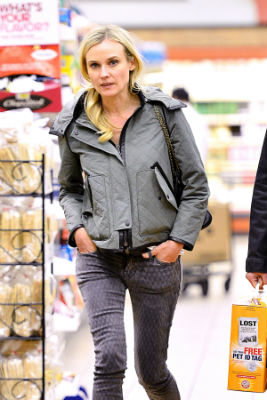 Well, at least Diane Kruger's jacket is cute.
9021-uhoh! Someone hand Jennie Garth some makeup and hurry!
A tired Bridget Fonda is looking at the paparazzi as though this isn't his job. They catch you at your worse - it's what they do.