Gwyneth Paltrow and Chris Martin: 
The couple who coined the favorite phrase of 2014 decided to split after a decade of marriage, followed by a vacation in the Bahamas with their two children to celebrate their "conscious uncoupling."
Selena Gomez and Justin Bieber: Like any young relationship, are we even surprised of the ups and downs between these two pop stars? The one-and-off again couple are pretty much "off" this year after Gomez's tearjerking performance on the American Music Awards for her Bieber-inspired single "The Heart Wants What It Wants."
Jennifer Lawrence and Nicholas Hoult: After getting back together in January 2013 after their first breakup, the actress and actor officially called it quits this fall. On the rebound, Lawrence was able to snag a few dates with recently uncoupled Martin until their budding relationship soon fizzled out.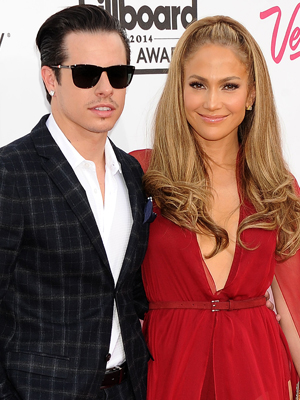 Jennifer Lopez and Casper Smart: Lopez is no stranger to dating her backup dancers but her recent two-year relationship with Smart didn't seem to stick due to rumors swirling about him cheating.
Paula Patton and Robin Thicke: Although Thicke's album release from this year was named after his estranged wife, his multiple attempts to win his high school sweetheart back were unsuccessful.
Karrueche Tran and Chris Brown: This couple dramatically declared their newfound single status (with a few snide remarks) via the most official and reliable source for information—their social media accounts.
Mariah Carey and Nick Cannon: After a short stint dating one another, these two secretly married in 2008 and had two beautiful twins together. Unfortunately, there was trouble in paradise and Carey and Cannon announced their break-up after rumors of living apart were surfaced.
Katy Perry and John Mayer: Another on-and-off again couple in the music biz, Perry and Mayer broke up during the first quarter of the year. At least we'll always have the "Who You Love" music video.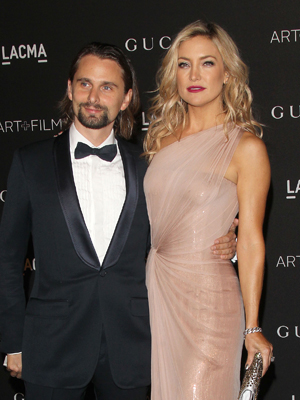 Kate Hudson and Matt Bellamy: One of the more recent uncouplings of 2014, Hudson and Bellamy called an end to their three-year engagement earlier this month. The two will continue to co-parent their toddler son Bingham despite their split.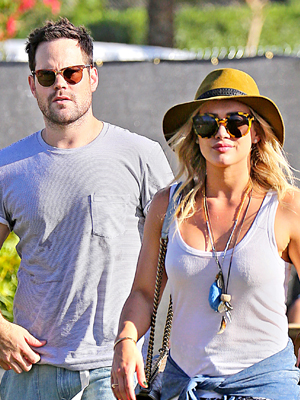 Hilary Duff and Mike Comrie: After three years of marriage, these two surprisingly announced their separation but continue to be seen out and about together with their young son Luca. We have our fingers crossed that Duff and Comrie will give it another go next year.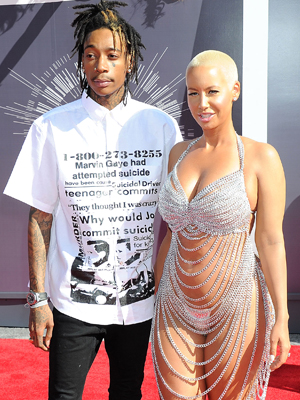 Amber Rose and Wiz Khalifa: Perhaps Rose's luck with rappers isn't so great? She filed for divorce from Khalifa one year into their marriage, along with a request for full custody of their son, Sebastian.
Britney Spears and David Lucado: Another break-up announced on social media, Lucado caused a stir after tweeting "Ahhh the single life!" He and Spears were dating since March 2013.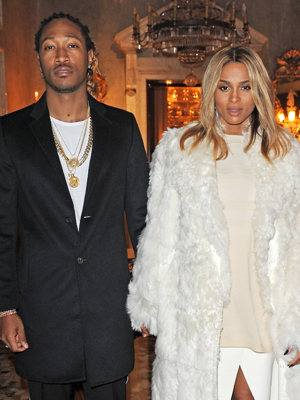 Ciara and Future: After learning about her fiancee's unfaithful ways, Ciara put an end to her engagement with Future this fall. The singer and rapper have a baby son together.
Naya Rivera and Big Sean: File this one under awkward, Rivera and Big Sean called their engagement off in April but by July, Rivera was already walking down the aisle in her already-bought wedding dress on the split couple's previously-planned wedding date and at their formerly-chosen wedding location in Mexico to marry actor Ryan Dorsey.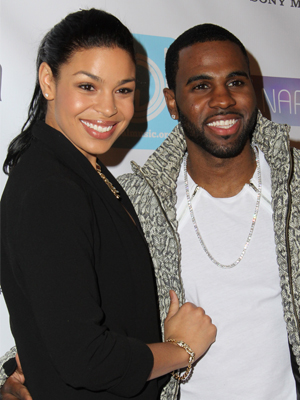 Jordin Sparks and Jason Derulo: After three years of dating, these two singers mutually broke up... over the phone. Derulo once admitted to Ryan Seacrest that the pressures of getting married caused tension between the two.
Jewel and Ty Murray: Another long-term marriage of six years unfortunately came to an end for Jewel and her former husband-and-rodeo champ. They have a three-year-old son named Kase together.