Ted Baker London 'Morni' Pump
($174.95)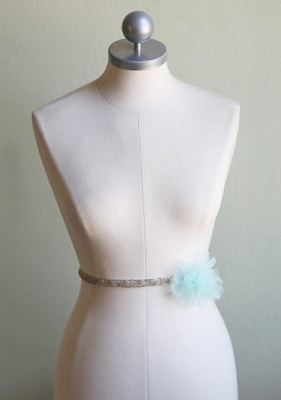 Ruche Gleaming Heart Blue Sequin Sash ($59.99)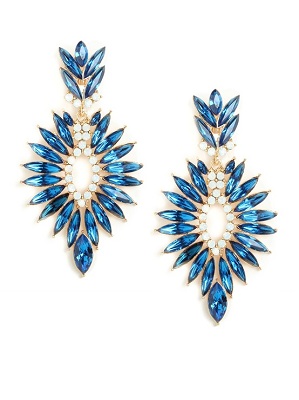 Bauble Bar Azure Burst Drop Earrings ($32)
Ippolita Gold London Blue Topaz Pendant Necklace ($1,595)
Hanky Panky Thongs ($31)
Charlotte Olympia Desirée Leopard Print Calf Hair Pumps ($1,100)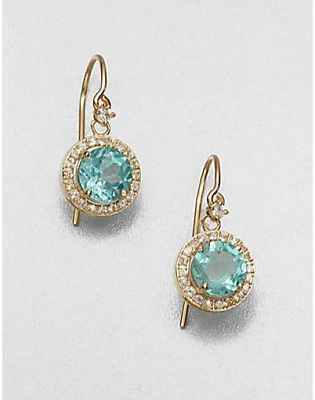 Suzanne Kalan Semi-Precious Multi-Stone Gold Drop Earrings ($825)
BHLDN Piccadilly Pumps ($320)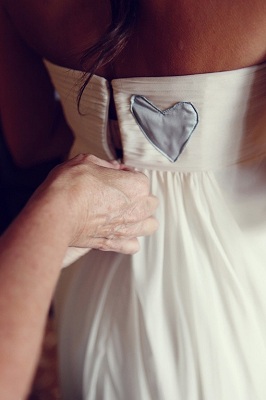 Sew a blue patch somewhere on your dress -- perhaps fabric from your father's or grandfather's shirt.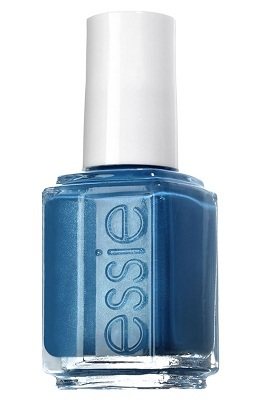 Blue fingernails may be a bit much, especially for a traditional wedding, but blue toenails are subtle and will transition well to your honeymoon. Essie Nail Polish ($8)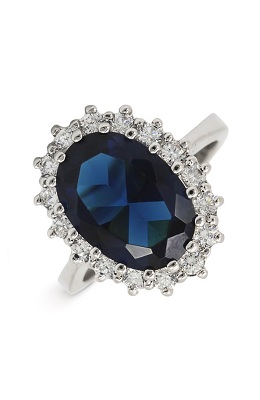 Ariella Collection Blue Stone And Cubic Zirconia Oval Ring ($38)
Ruche Down The Aisle Heels In Midnight Blue ($99.99)
Kenneth Jay Lane Faceted Pave Earrings ($98)
Wrap a blue, or blue-embroidered, handkerchief around your bouquet. Bonus points for sentimental value, such as if it belonged to your mom or grandmother.
If you don't want a blue shoe, consider blue soles on your shoes.
BHLDN Snowmelt Earrings ($160)