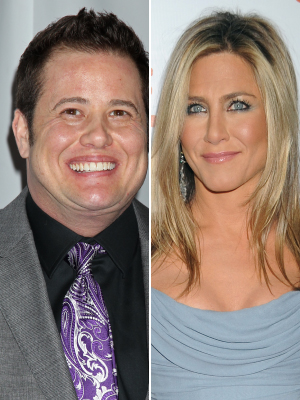 Chaz Bono and Jennifer Aniston: Jennifer and Chaz used to chill after school on the reg when they were both students at La Guardia high school in NYC.
Robin Thicke and Paula Patton: Robin and Paula were high school sweethearts, which explains why he's been working so hard to woo her back lately.
Adele and Jessie J: The two British pop superstars bonded over music (and their craymazing voices) during lunchtime back in high school.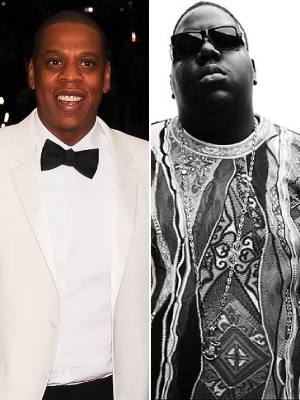 Jay Z and Biggie Smalls: The two rap legends were classmates at Brooklyn's Eli Whitney high school. [Photo: Redbubble]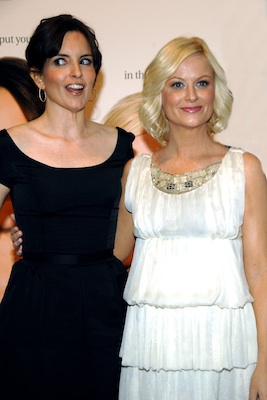 Tina Fey and Amy Poehler: It's no wonder these two make such a great team. They met in one of Chicago's ImprovOlympic classes in '93.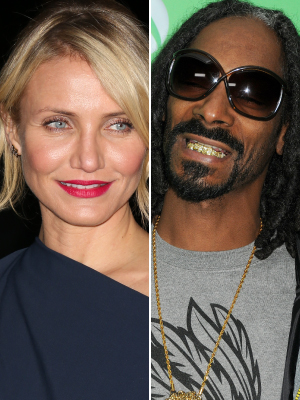 Cameron Diaz and Snoop Lion: Cameron and the rapper formerly known as Snoop Dogg actually attended the Long Beach Polytechnic High School together. The two crossed paths when Cam needed to cop some green. "I'm pretty sure I bought weed from him," she said. "I was green even in high school!"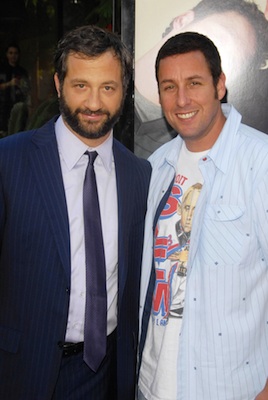 Judd Apatow and Adam Sandler: When they were struggling comics, Judd and Adam lived together in the Valley.
Tupac and Jada Pinkett Smith: JP and Tupac met at the Baltimore School for the Arts in the '80s, and remained close up until the rapper's untimely death. [Twitter]
Jay Z and Busta Rhymes: Rhymes told MTV that he and Jigga battled each other in their high school cafeteria–and Jay emerged the victor. "He was so ill and his arsenal was so long that he had more than what I did. I spit my one rap, and my tank was empty real fast."
Tisha Campbell-Martin and Tichina Arnold: Long before they were Pam and Gina, Tisha and Tichina met as teenagers on the set of the 1986 movie, Little Shop of Horrors, as part of a three-girl chorus. As you can see, they still love to goof around together!