Taylor Swift Taylor Swift is the family's biggest breadwinner now but the Swifts were bringing home the bacon long before she became a pop star. Her mother, Aundrea Smith, is a retired mutual fund marketing executive and her Dad, Scott, is a Merrill Lynch financial adviser.
Jordin Sparks A little known fact about Jordin Sparks? Her father is Phillippi Sparks, a former New York Giants and Dallas Cowboys cornerback. To her credit, Jordin went the independent route, competing and winning Season 6 of "American Idol," rather than piggybacking off her Dad's success.
Psy Psy's hit, "Gangnam Style," is actually an ode to his hometown, Gangnam, one of the richest areas of Seoul, South Korea. His father, Park Won-Ho, is the executive chairman at DI Corporation and his mom, Kim Young-hee, owns a restaurant.
Robin Thicke Long before his song "Blurred Lines," climbed to the top of the charts, Robin Thicke was rolling in the dough thanks to his father, Alan Thicke of "Growing Pains" fame and his mother, soap actress Gloria Loring.
Miley Cyrus When Miley Cyrus was twerking in her mother's womb, her father, country star Billy Ray Cyrus, had already amassed his own fortune. His net worth is nearly $50 million.
Paris Hilton Paris Hilton's party antics, perfume, music and sayings ("That's Hot") are all her own, but her notoriety got a boost from the fact that she was born into the Hilton family. Yes, that's Hilton as in the hotel chain. #Boss
Jaden and Willow Smith Though they were born to filthy rich parents, Will and Jada Pinkett-Smith, Jaden and Willow forged their own path in Hollywood as actors, singers, rappers and designers --- with Mommy and Daddy's help, of course.
Ariana Grande The actress and singer, who is well on her way to stardom, must get her work ethic from her successful father, Edward Butera. He's the CEO of a famous design company, Ibi Designs Inc., who has worked with Eddie Murphy in the past. Can you say 'driven'?
Alison Williams The daughter of NBC Nightly News anchor, Brian Williams, Alison followed in her Dad's TV footsteps with a role on HBO's "Girls." Fun fact? Her Dad laughs at her sex scenes. How modern.
Kim Kardashian The Los Angeles-bred reality star went from rich to richer. She was born to lawyer father, Robert Kardashian, and created an entertainment empire with her mother, Kris Jenner.
Tori Spelling Tori Spelling owes her charmed life and acting career to her father, Aaron, who happens to hold the record for the most prolific television writer of all time.
Maggie and Jake Gyllenhaal Wonder how Maggie and Jake Gyllenhaal launched their award-winning acting careers? It may have something to do with their father, the wealthy film director and poet Stephen Gyllenhaal.
Bryce Dallas Howard The actress inherited more than just her red hair from her rich father, Film Director Ron Howard. They also share a love for film. In fact, Ron gave Bryce her first acting job: a role in his movie, "Parenthood."
Anderson Cooper From his love life to his political views, Anderson Cooper is pretty much an open book. But one thing you may not have known about the Silver Fox: he's heir to the Vanderbilt family and son of Gloria Laura Vanderbilt, the socialite credited as an early developer of designer blue jeans.
Rashida Jones Born to Quincy Jones, one of the greatest musical producers of our time, Rashida went on to forge her own path as a comedic actress. Daddy would be proud.
Brooke Shields Brooke Shields isn't just Hollywood royalty; she's Italian royalty. Her paternal grandmother was the princess Donna Marina Torlonia, the daughter of an Italian nobleman and an American socialite. Talk about winning the genetic lottery.
Julia Louis-Dreyfus Even without her run on "Seinfeld," Julia Louis-Dreyfus wouldn't have been strapped for cash. Her great-great-grandfather founded the Louis Dreyfus Group, a privately-owned company that rakes in billions in agriculture, oil, energy and international shipping.
Daphne Guinness Ever wondered how Daphne Guinness can afford all those one-of-a-kind couture designs? She's a direct descendant of Arthur Guinness, who invented the global beer brand of the same name.
Olivia Palermo The socialite and former MTV reality star isn't new to the good life: she's the daughter of real estate developer Douglas E. Palermo and interior designer Lynn Hutchings.
Rooney Mara Even if Rooney Mara didn't become an accomplished actress, she has an ample financial cushion thanks to her father, Timothy Christopher Mara, the vice president of player evaluation for the New York Giants.
Cara Delevingne: Cara's parents are established members of British high society. Her father Charles Hamar is a real estate developer.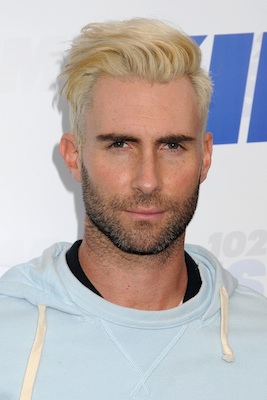 Adam Levine: The Voice judge's father founded retail chain M. Frederick.
Lena Dunham: Both of Lena's parents are wealthy artists. Guess it must run in the family!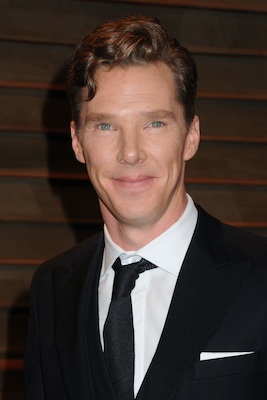 Benedict Cumberbatch: It shouldn't be a surprise that Benedict Cumberbatch is so darn good in all his roles. Both his parents are actors.
Zoe Kravitz: The Kravitz name is established in showbiz. Zoe's parents are rockstar Lenny Kravitz and actress Lisa Bonet. Zoe's grandmother, Roxie Roker played Helen Willis on The Jeffersons, and her grandfather Sy Kravitz was a producer at NBC News.
Darren Criss: The Criss family is all about that dollar bill, ya'll. His father is an accountant and his mother an investment banker.
Lady Gaga: Before she was Lady Gaga, Stephanie Germonatta was an NYC prep school brat. Her father, Joe Germonatta made his fortune as an internet entrepreneur.
Jack Black: Shocker: both of Jack Black's parents are rocket scientists. They worked on the Hubble space telescope.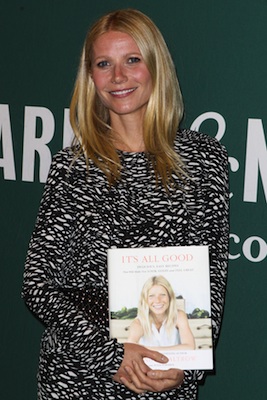 Gwyneth Paltrow: Gwynnie's another showbiz kid. Her mother is actress Blythe Danner and her late father was director and film producer Bruce Paltrow.
Ed Sheeran: Started out pretty well-off. His parents ran the art consultancy, Sheeran Lock until 2010. His father is an art curator and his mother a publicist-cum-jewelry designer.