Gwyneth Paltrow loves
Rag & Bone
so much, she even did a goop collab with the designers.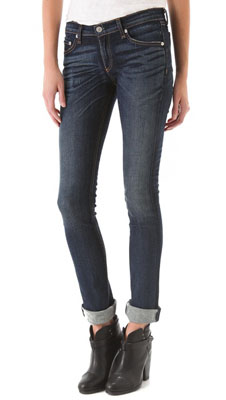 Rag & Bone JEAN The Cigarette Leg Jeans ($209)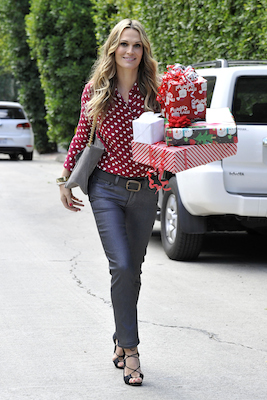 We love that Molly Sims is a fan of NYDJ. She looks great in her metallic skinnies!
NYDJ Women's Sheri Skinny ($82.02)
"Lauren Conrad wore Urban Outfitters jeans, So I bought Urban Outfitters jeans." True story, the former reality star got me hooked on the amazing and super-affordable BDG jeans.
BDG Cigarette Mid-Rise Jean - Black ($58)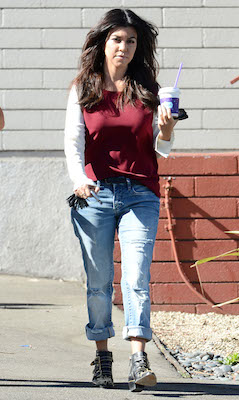 Kourtney Kardashian shows us that short girls can wear boyfriend jeans. Her Blank NYC pair is just the right amount of loose and fitted. Not only are these jeans a great price, but Jessica Alba is a fan too!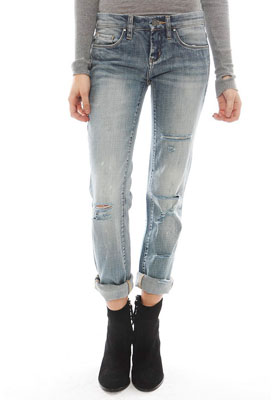 Blank NYC Flavor Savor Jean in Denim ($78)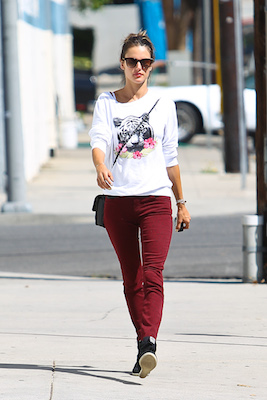 Because we can't get enough of Blank NYC, we had to include this rad red pair Alessandra Ambrosio wore.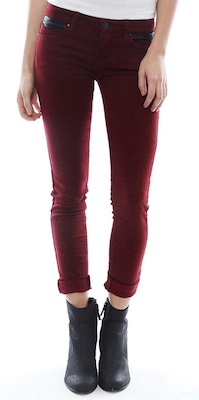 Blank NYC Skinny Jean ($88)
Jamie Chung knows how to put an outfit together and her Paige Premium Denim skinnies are making this look.
Paige Premium Denim Edgemont Ultra Skinny Jean ($239)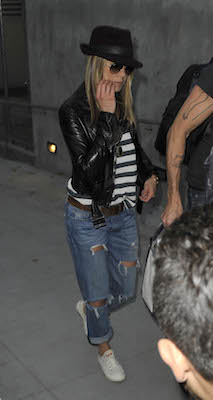 Jennifer has been spotted in her Current/Elliot boyfriend jeans a few times. We love seeing a celeb ACTUALLY wearing something more than once.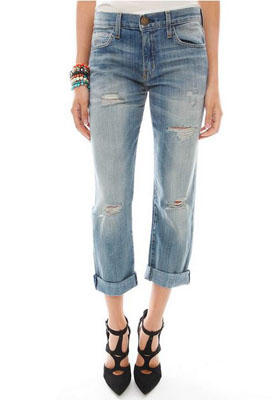 Current Elliott Boyfriend Jean in Super Loved Destroyed as seen on Jennifer Aniston ($229)
Kim Kardashian showed off her post baby bod in a pair of mid rise J Brand jeans.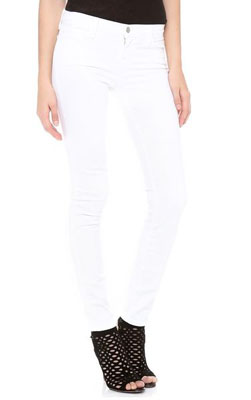 J Brand 811 Mid Rise Skinny Jeans ($202.95)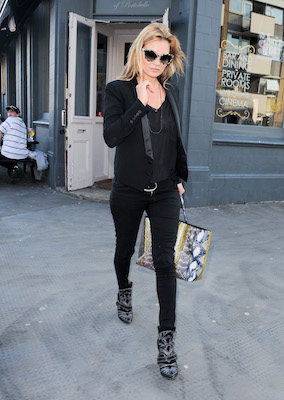 Kate Moss literally never takes off her Siwy's. We think you ladies should try a pair too.
Siwy Hannah Slim Crop Jeans ($154)
Nicole Richie can thank Citizens of Humanity for looking so good in high-waisted jeans.
Citizens of Humanity Rocket High Rise Skinny Jean ($238)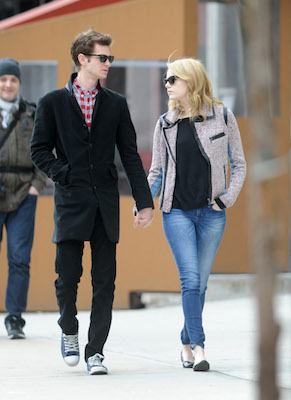 One more reason to love Emma Stone: she gets her jeans from Gap, and they're only $69!
1969 always skinny jeans ($69.95)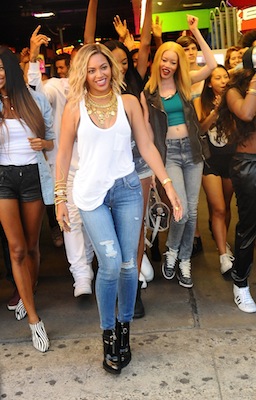 Beyoncé rarely wears jeans, but when she does, she wears Genetic Denim.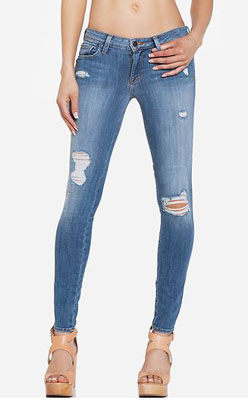 Genetic Denim - Shya Cigarette Jean In Torch ($218)
Reese Witherspoon has been killing it lately with her style game. Her Koral jeans are a major part of her wardrobe upgrade.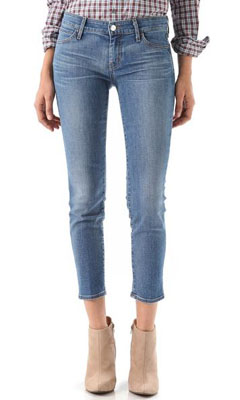 KORAL Cigarette Jeans ($220)
We had to include Citizens of Humanity again because these leather jeans Nikki Reed wore are so cool! Plus they're on sale for under $150 AND in come in multiple colors. #winning.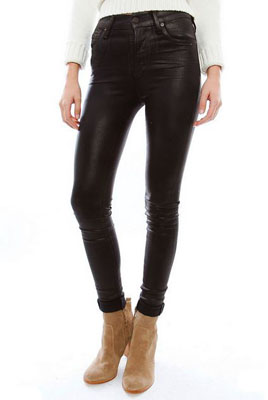 Citizens of Humanity Rocket Leatherette Jeans ($149)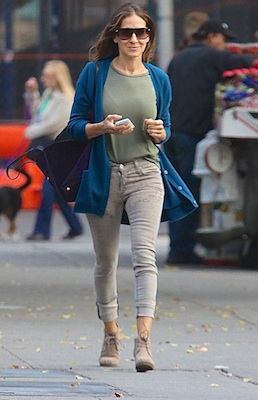 Sarah Jessica Parker is always running around after her three children, so she's gotta wear comfy jeans. She turns to James Jeans to get the job done.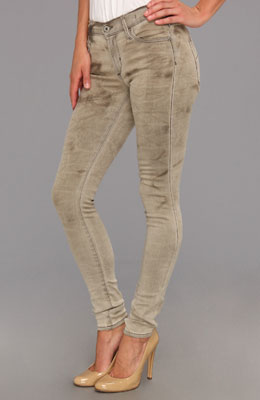 James Jeans James Twiggy 5-Pocket Legging in Moroccan Leaf ($86.99)
Jessica Biel's travel outfit includes these sick acid wash MiH jeans.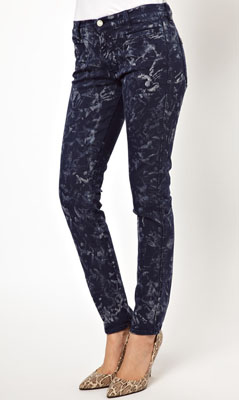 MiH Jeans Ellsworth High Rise Painted Skinny Jeans ($107.27, down from $357.56)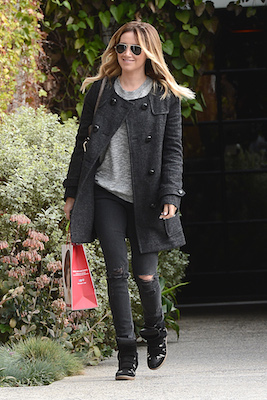 Ashley Tisdale's Level 99 ripped skinnies put all other distressed denim to shame.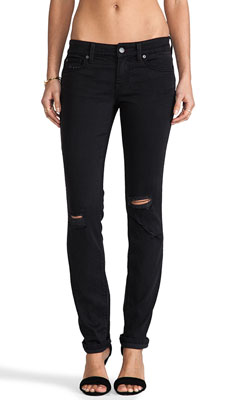 Lilly Skinny Straight ($123)
Drew Barrymore's J Brand skinnies are the perfect example of what black jeans should look like.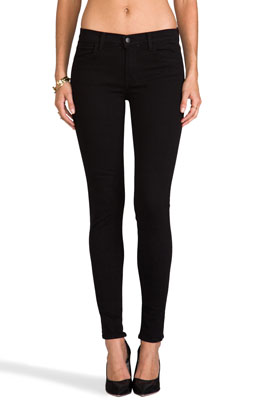 MIDRISE SUPER SKINNY J BRAND ($169)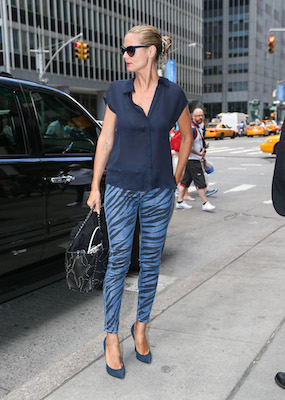 Not gonna lie, we kind of love Heidi Klum's zebra print Hudson jeans. They're not too crazy and definitely something different from the usual blue wash styles!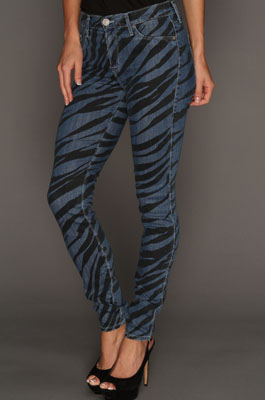 Hudson Nico Mid Rise Super Skinny in Black Blue Zebra ($114.40)
Hilary Duff totally proves you can wear white bottoms before Memorial Day in her Frame Denim jeans.