4 Things That Are Killing Your iPhone Battery Right Now
Not Sure How To Style A Sweater Dress? These Outfit Ideas Will Help
What Is Jenna Dewan-Tatum Wearing? She's Practically Naked!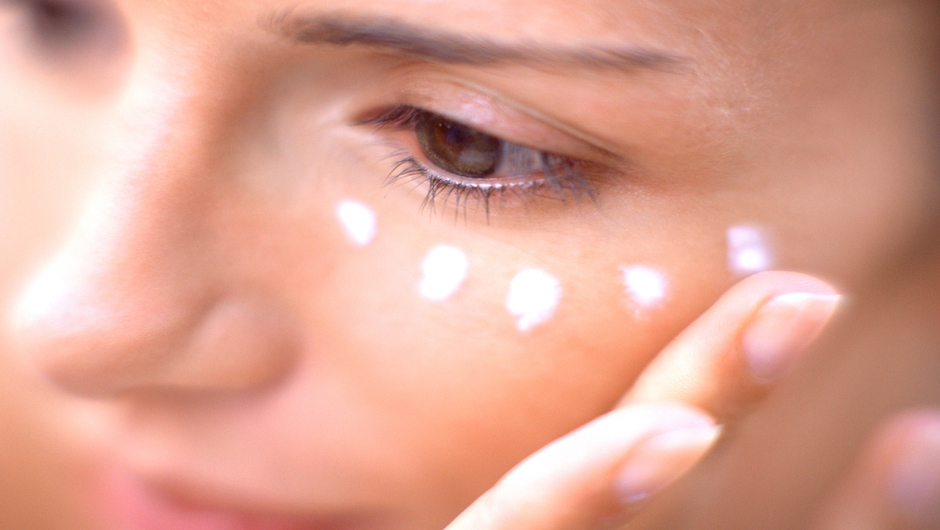 The One Drugstore Product You Should Stop Using For Under-Eye Circles, According To A Dermatologist
Under-eye circles can be a major pain to deal with. Those dark, fine-lined bags under your eyes can make you look much older than your actual age. The worst part about them is that they can pop up so easily: under-eye circles can be formed by stress, lack of sleep, and aging. And while you may be searching for an easy fix, you could end up doing more harm than good! That's right, don't believe every quick fix you see on the internet. While many drugstore products formulated for your skin can help reduce fine lines and discoloration under your eyes, there are a few "hacks" that just don't work, and end up making your problem even worse. So, make sure you do your research and avoid anything that seems like a red flag to put under your eyes. One of the biggest beauty myths out there is using hemorrhoid cream for your under-eye circles, but guess what: it's probably causing more damage than you think. Dr. Cynthia Bailey , board certified dermatologist and founder of DrBaileySkincare.com, told SheFinds exclusively that she is highly against this taboo trick of using hemorrhoid cream for your under-eyes. This weird trick, which has been toted as a beauty secret by actress Sandra Bullock, is definitely not the best choice to be rubbing under your eyes, Dr. Bailey warns. These creams contain an active ingredient called hydrocortisone, which Dr. Bailey states should not be used on the sensitive skin surrounding the eyes. "Hydrocortisone can gravitate into the eye and cause corneal thinning and a special type of cataract unique to cortisone exposure," Dr. Bailey explains. "In addition, hydrocortisone will thin skin over time. Eyelid skin is already some of the thinnest skin on the body. It will readily absorb the hydrocortisone and thinning (called atrophy) is a real risk. Cortisone induced atrophy can be permanent and can also cause 'broken' blood vessels to show (called telangiectasias). Cortisone induced thinning will make wrinkling and crinkling of eyelid skin worse. Hydrocortisone is theoretically helpful in eyelid puffiness and redness because of its anti-inflammatory and vasoconstrictor effects but just don't!" Another ingredient in hemorrhoid creams that Dr. Bailey says is harmful to your eyes is phenylephrine. "This is another vasoconstrictor and will temporarily relieve redness, congestion and edema but there is the potential for rebound worsening." Yikes, sounds like you should definitely be steering clear of this stuff! So, with the amount of health risks and concerns, you might as well stay away from applying hemorrhoid cream under your eyes any time soon. If you're looking for a fix for under-eye circles, then try an eye cream that's focused on repairing dark circles and puffiness. [caption id="attachment_636468" align="aligncenter" width="500"] e.l.f. Illuminating Eye Cream ($10)[/caption] If you're on the hunt for a cheap drugstore product that will relieve you of your under-eye circles, then we recommend using e.l.f. Illuminating Eye Cream. This cream is infused with Jojoba oil, cucumber, and vitamin E to soothe and invigorate your under-eyes. Te result: puff-free, glowing and youthful skin! The best part is that this cream is only $10, so you can stock up on this skin-saving product without making major dents to your bank account.
Snag A Dolce Gusto Coffee Maker For $50 Off With This Crazy Good Black Friday Sale
Coffee lovers, listen up! Your dream of having an endless flow of java brewed just the way you like it at home, can finally be a reality--if you act fast! Dolce Gusto is doing you a solid favor this Black Friday and Cyber Monday: they're having the best sale on their signature coffee makers! From now until November 27, you can get $50 off all of their machines and snag a free 20 count variety pack of NESCAFÉ goodies when you order online! That means you can score a gem like the Esperta 2 Coffee Machine By De'Longhi for just $99.99 (originally priced at $149.99!) or a more compact option like the Genio 2 Coffee Machine De'Longhi for $79.99 (valued at $129.99!) to make your morning cup of Joe with. All you have to do is fill the tank with water, pop a pod in, and switch the settings to your preference. And voila! You have your own customized cup. Seriously, these coffee makers are the perfect gift for yourself (or your coffee addict friend!), So put one in your cart ASAP before they run out of stock! Esperta 2 Coffee Machine By De'Longhi ($99.99, down from $149.99) Genio 2 Coffee Machine De'Longhi ($79.99, down from $129.99) SHOP MORE DOLCE GUSTO DEALS NOW [Photo: Jess Ann Kirby]
Here's Your Chance To Finally Try Baby Foot Exfoliant Foot Peel For Just $12.50!
Chances are you've seen a video or read a post about Baby Foot. It's kind of creepy, yet kind of cult because it's so effective. In some cases, women report finding chunks of dead foot skin in their sheets after using Baby Foot. Sounds gnarly, but if you want baby soft feet, that dead skin's gotta come off somehow. If you've always been intrigued by Baby Foot, but feel dissuaded to give it try because of the price, today's the day!  Baby Foot Exfoliant Foot Peel is on sale in our SHEfinds Shop for a limited time only! Just use code BFRIDAY50 through 11/26 and you'll get your very own box of Baby Foot for just $12.50, down from $25. Don't wait--this deal is only valid while supplies last! SHOP BABY FOOT EXFOLIANT FOOT PEEL NOW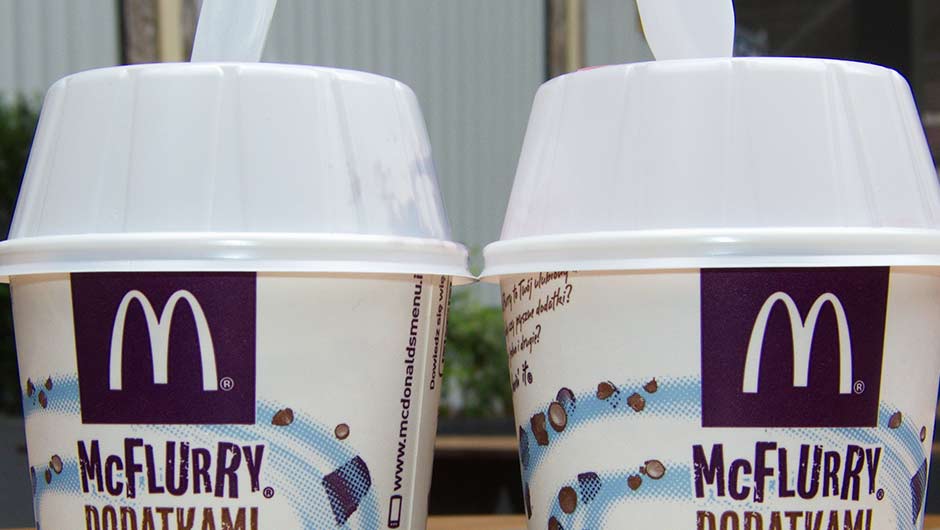 The One McDonald's Dessert That You Can Eat Every Day & Not Gain One Pound, According To A Nutritionist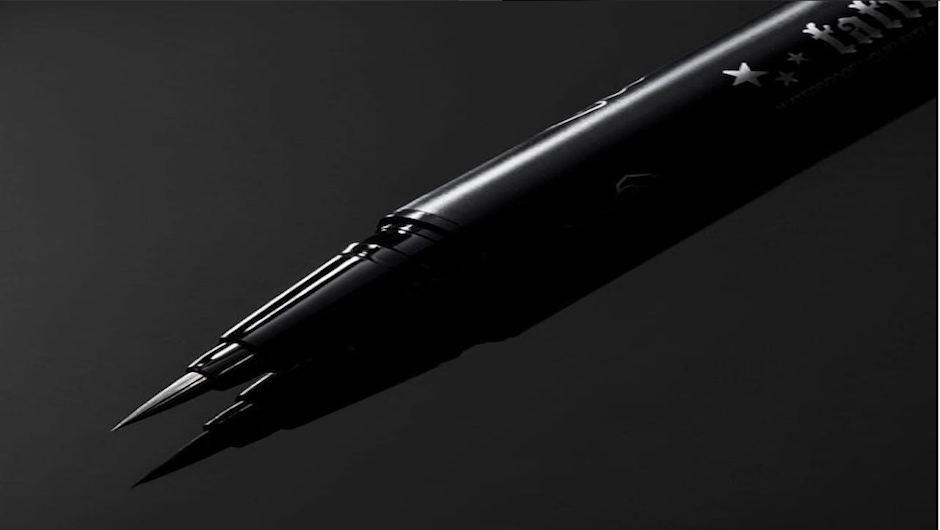 3 Kat Von D Tattoo Liner Dupes That Are Just As Great As The Original
One of our favorite eyeliners on the market is Kat Von D's Tattoo Liner ($20). It's long lasting, opaque pigmented formula is perfect for all-day wear, and it's fine tip felt pen is perfect for creating the sharpest cat eye look. But, one of the biggest drawbacks for this eyeliner is it's price. $20 may seem like not a big deal, but if you're a daily eyeliner user, you know how quickly this eyeliner can dry out. If you're lucky and take care of this liner like a newborn child, it will last you at most three weeks. Although this liner has an amazing application and formula, we just don't have the time or money to keep running back and forth to Sephora for another one. So, instead of wasting away your paycheck, use your pocket change to buy a cheaper drugstore dupe. These dupes are just as amazing, and even longer-lasting, than Kat Von D's pricey liner. Believe us, you'll be falling head over heels in love with these drugstore dupes in no time. [caption id="attachment_636458" align="aligncenter" width="500"] L'Oreal Paris Cosmetics Infallible Super Slim Liquid Eyeliner ($7.19)[/caption] This applicator is thin and fine like Kat Von D's applicator, and glides on just as smoothly. It's versatile to create an everyday wear look, or to make big, dramatic cat eyes. What's special about this eyeliner is that the tip is much finer than the more expensive Kat Von D version, which allows you to have more control of how fine the line will be. And for less than half of the price, we'll gladly stock up on this liner instead. It's also long-lasting, so you won't have to worry about reapplying or any smudging from all-day wear. [caption id="attachment_636462" align="aligncenter" width="500"] NYX Professional Makeup Epic Ink Eyeliner ($7.99)[/caption] NYX is always our go-to brand for any good dupe, and their Epic Ink eyeliner will definitely not disappoint. This eyeliner is precise, fine-tipped, and easy to hold while applying for a perfect line every time. The applicator tip is identical to Kat Von D's eyeliner, and the formula is basically the same as well. Another major benefit to this eyeliner is that it has twice as much product in it as it's pricier counterpart. So, this eyeliner will definitely last longer than Kat Von D's without drying out. Feel free to draw and correct your lines as much as you please, because this eyeliner takes almost twice as long to run out. And if you ever need more, it's only $8 to get a new one! [caption id="attachment_636464" align="aligncenter" width="500"] Rimmel Colour Precise Eyeliner ($5.29)[/caption] This drugstore brand is known for it's top quality products at ridiculously low prices, and Rimmel's Colour Precise Eyeliner gives Kat Von D's eyeliner a run for it's money. This eyeliner also has that fine tip that you know and love, and it has more than double the amount of product in it. It's pigment is as dark as night, and it's guaranteed to last 24 hours. So, dare to make bold flicks and thin accents with this liner, it'll last all day long no matter how watery your eyes get.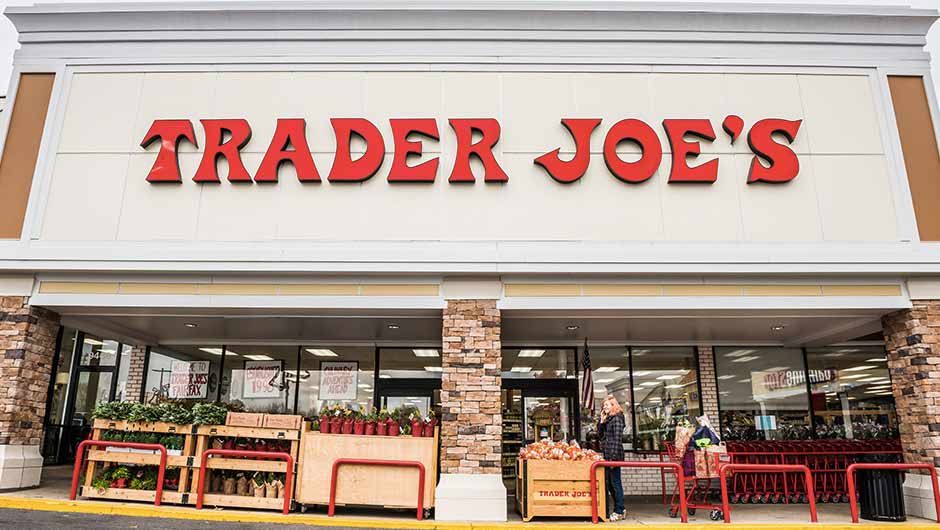 The Worst Foods To Buy At Trader Joe's For Thanksgiving
FYI, These Are The Thanksgiving Sales Of 2017 That You Shouldn't Miss
When you need a break from cooking and eating today, there's only one thing to do: shop! Black Friday may be tomorrow, but don't let that fool you; there are plenty of amazing deals to be had today! From discounted denim to major steals at Nordstrom, here's where to get your shop on today: - Nordstrom's most popular sweaters are on sale for under $35! BP. Lightweight Rib Stitch Cardigan ($31.90, down from $49) BP. Tie Sleeve Sweater ($30.15, down from $45) BP. Lightweight Rib Stitch Cardigan ($31.90, down from $49) BP. Tie Sleeve Sweater ($30.15, down from $45) - Take 30% off, plus get free shipping with code MOREISMORE at 7 For All Mankind. - Receive a free travel size Advanced Anti-Aging Repairing Oil with your $100 order with code FREEREPAIR at Algenist. - Select styles are 75% off at BaubleBar. - Take 25% off almost everything with code THANKS at Current/Elliott. - Take 40% off sitewide with code 40MORE at Danskin. - Take $50 off machines plus get free 20 count variety pack at Dolce-Gusto. - Take 25% off sitewide with code THANKS at Equipment. - Select styles are 70% off, plus deals start at $3 at H&M. - Take 50% off sitewide at Incipio. - Take 25% off sitewide with code THANKS at Joie. - Save 20%, plus receive a full size DermalQuench Liquid Lift with any $150 purchase with code 20CYBER17 at Kate Somerville. - Enjoy up to 25% off select bundle styles with code MAKEITTWO at Kate Spade. - Take 50%-60% off sitewide at Lucky Brand. - Take 30% off full price items on orders over €300/£300 at Luisaviaroma. - Take 25% off sitewide at Michael Stars. - Take $25 off orders over $100, plus get free shipping with code BLACKFRIDAY at Murad. - Save up to 40% off select regular priced apparel at Neiman Marcus. - Earn a $75 gift card with your $150 purchase with code BLKFRI17 at Saks Fifth Avenue. - Select styles are 60% off at Sole Society. - Enjoy 30% off full price styles with code EARLYBIRD at Splendid. - Take 25% off sitewide (excluding Swarvoski) at S'well. - Take 30% off sitewide at Swell. - Take 25% off sitewide with code FRIDAY17 at T3 Micro. - Select styles are up to 60% off at ASOS. - Take 50% off full-price items at Banana Republic. - Take $25 off every $200 at Bloomingdale's. - Take 30% off full price items with code CY8H at Boden. - Save 30% on select styles, plus free shipping with codes THANKS17 and FREESHIP at Coach. - Select styles are 30% off at FRAME Denim. - Select styles are 40% off at J Brand. -  Take  $20 off orders over $175 with code BONUS at Lord & Taylor. - Select styles are up to 50% off at Net-A-Porter. - Take 25% off everything with code CELEBRATE at Rebecca Taylor. - Save up to 75% off new to sale styles and up to 30% full-price with code MORE17 at Shopbop. - Take 40% off your entire purchase at Talbots. - Select items are up to 50% off at Topshop. - Select styles are up to 60% off at Vince. Don't miss this super cute $37 peacoat.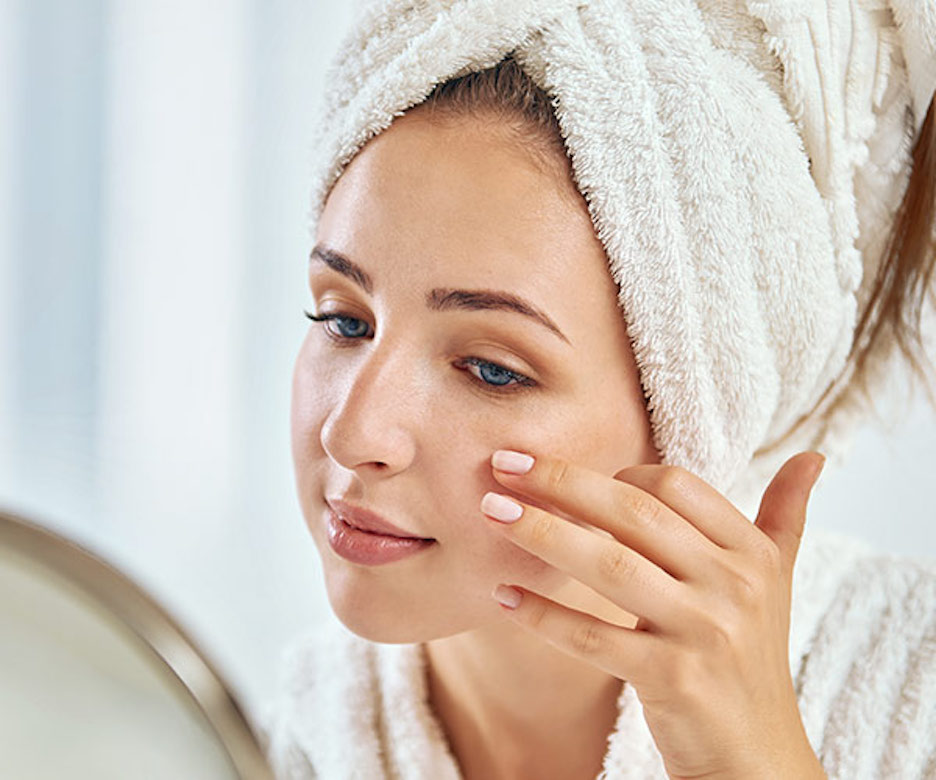 The One Natural Anti-Aging Product You Should Use To Look 10 Years Younger
4 Anti-Inflammatory Vitamins Docs Swear by To Get Rid Of Belly Fat
What Should You Wear With Velvet? Here's Some Amazing Ways You Can Incorporate It Into Your Wardrobe!
When you think of velvet, one might recall baby Christmas outfits and bonnets, or the early 2000s. Velvet has been a fashion staple that has come back into style over and over again. You've probably seen hoards of Instagram models and celebrities sporting it all over social media. It's a trend that is great for the cold, but also incredibly fashion forward All over runways this year, in preparation of Winter 2017, is the statement fabric, velvet. The soft, flowy fabric is feminine and edgy and has been seen on almost every model this season. If you're looking for a new look this holiday, add a velvet piece to your wardrobe. From velvet dresses, to shirts, pants, jewelry, and even shoes, there's no limit to how you can wear it. We've seen it on Kate Hudson, Khloé Kardashian, and Britney Spears! If you're wondering how to wear velvet this season, check out the three styles below and get creative with your wardrobe! Rag & Bone Velvet Dive Skirt ($225)  We've all wanted a great skirt in our collection, so why not a velvet skirt? The velvet is perfect for the cold weather. It's fashion forward and if paired with a beautiful top and tights, will make a great outfit. The black velvet is great for pairing any color top or pair of tights and it's sure to bring a little drama to whatever outfit you decide on. If you're wondering what to wear for the holidays, try a velvet skirt! UO Emmabella Velvet Straight-Neck Jumpsuit ($79) This jumpsuit is an essential item to add to your wardrobe this winter. It's a great piece that can be worn in a variety of ways. You can add a cozy sweater underneath to add a pop of color and pair it was a pair of heels, or you can wear it with a t-shirt and layer on the cardigan and scarf! It comes in black or grey, so the possibilities are endless. Wear it to work, on a night out, or to a special holiday party! One recent buyer said, "I'm 5'4 and 140 lbs hourglass shape and got it in S. Super comfy and great for work or going out!! I got the velvet red and paired it with a black turtleneck or a white turtleneck and pointed velvet mules. Made me look long and elegant." ASOS Gold Velvet Wrap Midi Dress ($56)  This velvet dress is stunning! You'll definitely want to wear this to a special party this holiday season. Wear a pair of black or gold heels with it and you'll be the belle of the ball. The wrap style is flattering to all body types and the gold color is perfect for the holiday season. If you're looking for a New Years Eve dress that will turn heads, this is it. If you plan on wearing any velvet piece this season, it must be this dress! You cannot go wrong stepping out in this velvet dress from ASOS. Don't forget to check out more velvet outfit inspiration at SHEfinds.com! [Photo: We Love Fur]
When Is Super Saturday 2017? (A.K.A. The Protagonist's Dream Shopping Day)
Admit it: you're the kind of shopper who waits until the last minute to get it all done. You figure inspiration will hit and you'll finally feel inspired to score the perfect gift for your mother, father, partner, and every friend you've had since grade school — and if you just wait long enough, bam, great gift ideas will come to you. You can rest easy because Super Saturday, otherwise known as Panic Saturday, is an actual shopping day — and it's a protagonist's dream come true. On the last Saturday before the Christmas holiday, which falls on Dec. 22 this year, retailers gear up for the last big shopping day of the season, which officially started on Black Friday. Because shops know there are always shoppers who are late to the game, many retailers use this day to feature one-day sales. They may also offer extended store hours and, if you search popular coupon sites, you'll no doubt find many that offer discounts on everything from electronics to attire and even food (because hungry shoppers need fuel). We're still weeks out from Super Saturday, but if you already plan on waiting until you can't wait any longer to shop for gifts, here are some facts about the day to keep in mind. Super Saturday Is Even Busier Than Black Friday You may think Black Friday holds the distinction of busiest shopping day, and perhaps you even avoid the madness of malls on that day for that very reason. But, according to a survey released by the National Retail Federation and Prosper Insights & Analytics, 66 percent of Americans planned to hit shops on last year's Super Saturday. That can mean great things for you if you want to score deals because you can be sure retailers are going to be very competitive with pricing on this day. But, if you're the sort of shopper who can't stand crowds, you might be better off staying home in your pajamas and searching online for Super Saturday sales. With That Said — Most Of The Best Sales Might Be In Stores Look, few of us want to peel ourselves off the couch in December and go to an actual store when our computers and credit cards are within reach. But if you're out to find the best deals possible, experts say Black Friday sales are offered both online and in stores, but the lowest prices you'll find on Super Saturday will probably be at your local mall. Black Friday Retailers Will Probably Offer Super Saturday Sales You won't be able to get a glimpse at Super Saturday sales for a few weeks, but pay close attention to the retailers that are marking down merchandise on Black Friday — because they'll likely be the same ones offering deals right before Christmas. In the past, these retailers have included huge names like Toys R Us, Walmart, Kohl's, and Macy's. Hold Off Buying Toys Until Super Saturday (If You Can) The thought of procrastinating on purchasing toys for young children is absolutely frightening —no one wants to disappoint those sweet little faces. But whereas Black Friday's best deals include marked down electronics, many toy retailers slash prices on toys right before Christmas. If you think about it, it makes perfect sense: the demand for all of those toys is going to dry right up after the holiday, so take advantage of these great deals when you can.
4 Foods You Should Eat This Week For Your Hair, Skin & Nails, According To A Dermatologist
This Is The One Top You Need To Buy During Nordstrom's Black Friday Sale–Go!
Tunic tops are a wardrobe essential, especially for those chillier months. Just think about it: there are so many cute styles available in that signature high-low length that's great for layering and pairing with skinny jeans and leggings. And if you could use a new addition to your closet, Nordstrom just put one tunic on sale that you should invest in ASAP. The Halogen Long Sleeve Lightweight Tunic will soon become a staple in your closet. It's not only a flattering piece that looks good on any body type, but this tunic is made out of a knit fabric that's so soft. You won't get tired of mixing and matching this V-neck with your cold-weather gear. Even better, it comes in a bunch of gorgeous color options and is on sale for just $25. Make sure to get one now because sizes are already selling out in some colors! Halogen Long Sleeve Lightweight Tunic ($25.90, down from  $39) Halogen Long Sleeve Lightweight Tunic ($25.90, down from  $39) Halogen Long Sleeve Lightweight Tunic ($25.90, down from  $39) Halogen Long Sleeve Lightweight Tunic ($25.90, down from  $39) Halogen Long Sleeve Lightweight Tunic ($25.90, down from  $39) Halogen Long Sleeve Lightweight Tunic ($25.90, down from  $39) SHOP MORE NORDSTROM DEALS NOW Be sure to check out these popular DKNY lounge pants and this chic peacoat from Nordstrom! [Photo: Nordstrom]
11 Reasons Why You Should Never Eat Fried Rice, Like, Ever
Here's How To Enjoy Thanksgiving Without Feeling Guilty Afterwards #WellnessWednesday
Thanksgiving Day is almost here, which means it's time to gather together with you closest friends and family, reminisce on what your thankful for, and of course, eat tons of delicious food! And as much as we all enjoy going into a food coma come that Thursday afternoon, sometimes you can feel a bit guilty about stuffing your face with tons of rich food--not to mention those leftovers! Admit it: this time of year can wreak havoc on your diet. But that doesn't mean that it has to throw you off or make you feel guilty. In fact, here are a few ways to thoroughly enjoy Thanksgiving without feeling guilty afterwards. 1.Don't be afraid to substitute a few ingredients. If you're worried about consuming those extra calories, try swapping a few simple ingredients out (like butter for vegetable oil, etc.) for some low calorie, low sodium, or low fat alternatives. 2.Pace yourself at dinner time. Yes, it may be Turkey Day, and you're used to chowing down on everything from turkey and sides to those mouthwatering desserts. Instead of just pilling up the food on your plate, think about having smaller portion sizes. 3.Do not go crazy with the leftovers. The best part about cooking Thanksgiving dinner at your house? All of the food left over is yours! Even so, don't keep eating the same as you did on Thanksgiving throughout the weekend. 4.Get back to your regular schedule. One day of indulging won't ruin your diet, especially if you follow you normal exercise schedule or get back to those healthy eating habits (and proportion sizes!) come the next day. [Photo: Shutterstock]
Um, Did Kris Jenner Just Confirm That Khloe & Kylie Are Pregnant?!
These Bestselling Moto Leggings Are Back At Nordstrom–Grab A Pair Before They Sell Out Again!
Attention shoppers! Nordstrom's bestselling BP. Moto Leggings are finally back in stock and you need to grab a pair right now! What makes them so great that they just cannot keep sizes from selling out? Aside from these leggings being the perfect pair for winter, they are crazy flattering and feature super chic, seamed paneling that will give your look a serious upgrade from basic solids. Plus, they're also comfy and come in two amazing color options--black and olive green. Best of all, they're so cheap at just $26 (down from $39!) so snag a pair while you still can. You've been warned! BP. Moto Leggings ($26.13, down from $39) BP. Moto Leggings ($26.13, down from $39) SHOP MORE NORDSTROM DEALS NOW Be sure to check out this stylish, maxi cardigan and these popular fleece-lined leggings! [Photo: Nordstrom]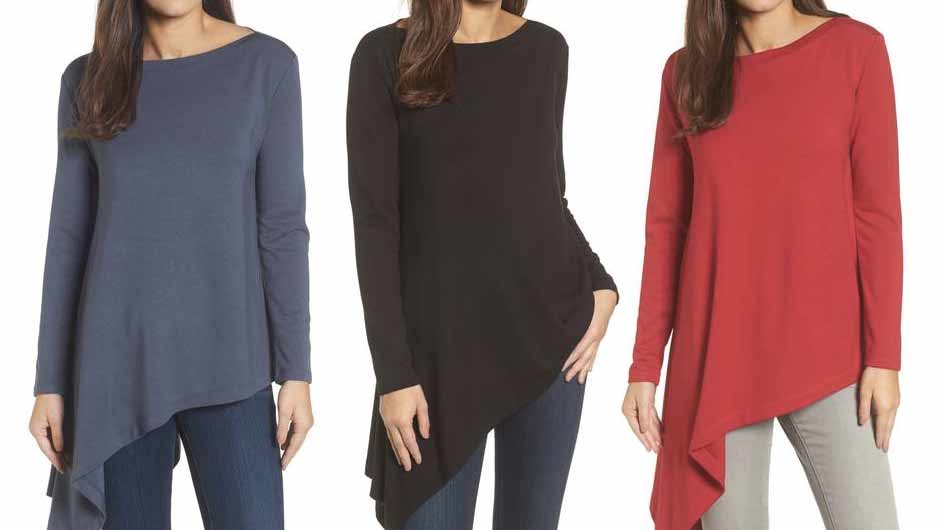 Nordstrom Shoppers Love This Flattering Asymmetrical Tunic–Get One While It's On Sale
The one thing every woman needs for winter is a closet full of statement tops that are super stylish--not to mention great for layering when it's really chilly outside. And this is the perfect time to head on over to Nordstrom because they have a killer sale going on. The one item to put in your cart ASAP--the Halogen Boatneck Asymmetrical Tunic. This pullover is a gorgeous option to add to your wardrobe and it's asymmetrical hem only makes this tunic top stand out even more. It's made with a comfortable stretch-knit fabric that'll keep you warm. What's more is that this tunic is available in so many fabulous colors and it's also on sale for cheap at $35! So what are you waiting for?! Hurry up and grab this top (in a few colors!) before sizes start selling out. Halogen Boatneck Asymmetrical Tunic ($35.40, down from $59)  Halogen Boatneck Asymmetrical Tunic ($35.40, down from $59)  Halogen Boatneck Asymmetrical Tunic ($35.40, down from $59)  Halogen Boatneck Asymmetrical Tunic ($35.40, down from $59)   Halogen Boatneck Asymmetrical Tunic ($35.40, down from $59)  Halogen Boatneck Asymmetrical Tunic ($35.40, down from $59)  Halogen Boatneck Asymmetrical Tunic ($35.40, down from $59)  SHOP MORE NORDSTROM DEALS NOW Be sure to check out these amazing black booties from Nordstrom and these bestselling black leggings! [Photo: Nordstrom]
4 iPhone Apps That Are Killing Your Battery Right Now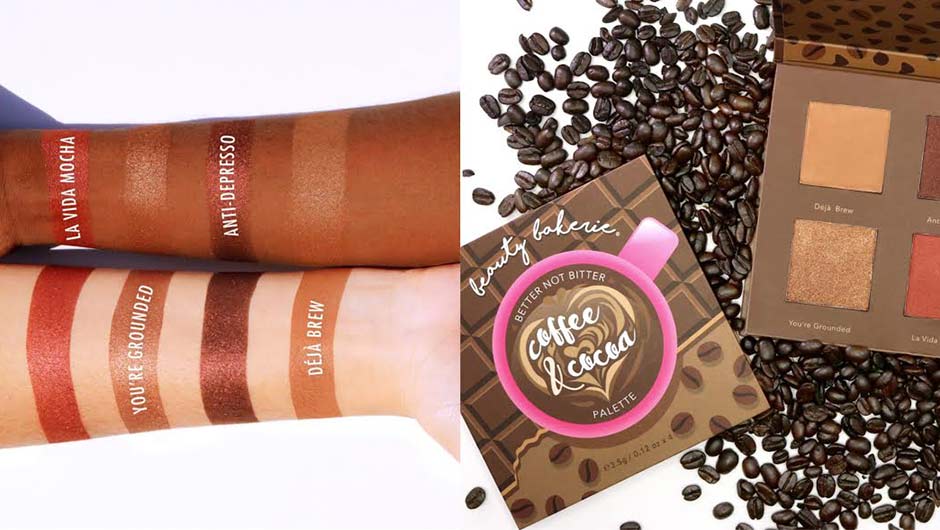 Beauty Bakerie's Coffee & Cocoa Palette Is Here–And We've Got Swatches!
Um, Did Kim Kardashian Not Realize Her Outfit Was Completely See-Through?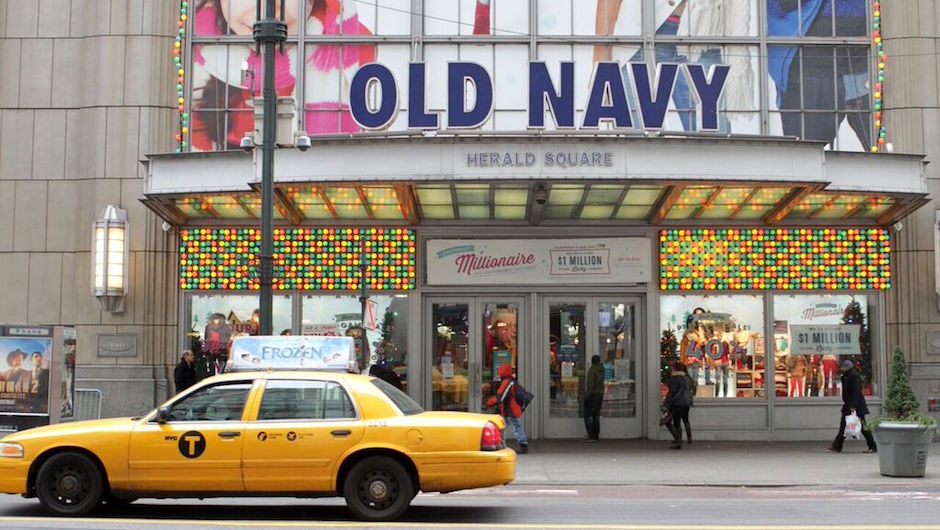 The Old Navy Black Friday Sale 2017 Is 50% Off EVERYTHING!
Old Navy is already priced to kill, so when they're 50% off EVERYTHING sitewide, it's like giving clothes away. And that's exactly what they're doing for Black Friday this year. The store just announced that their Black Friday 2017 promotion is 50% off sitewide. That's right--the store that brings you $1 flip-flops is now bringing you new fall/winter arrivals from $10. They've got Rockstar skinny jeans, boots and booties, coats, jackets, holiday party dressing, and more--all for half off. The event just went live this morning and runs through the week. Here's what you need to know: Everything at Old Navy is 50% off for Black Friday. There are no exclusions at the Old Navy Black Friday sale. We're talking--everything. New arrivals, men's, women's, kid's, and baby are all marked half off. Anything you've been eyeing at the retailer you can get for a song today. YAS! Prices are not reflected on the site, but rather in your shopping cart upon check out. Every eligible item is marked as "50% OFF at Checkout" underneath the product name and price in bold. Shop the sale, adding items you want to your cart and then you'll see the discount reflected when you visit the site's secured check out page. Old Navy Cinched-Waist Metallic-Printed Jumpsuit for Women ($22.54, down from $44.99) There's no code needed--the 50% is taken off the price at checkout. Does the sale require a promo code? The answer is thankfully NO. You don't need a code for the Old Navy Black Friday sale--phew! Add the items to your cart, head to the check out page and you'll miraculously see the Black Friday discount reflected. There's no code to remember. Everything is automated with this sale, making it so easy to shop (compared to other sales that require codes and have *so many* exclusions. Ew!) Old Navy Faux-Leather Moto Jacket for Women ($32.53, down from $64.99) Here's what to buy at the sale. Here's what to buy at the Old Navy Black Friday sale. Editors' picks include moto jackets, Rockstar jeans, and velvet everything. That's what you should definitely buy at the Old Navy Black Friday, experts say. Our editors are loving all the holiday party finds--from velvet blazers to dresses and tops. So festive! You also can't go wrong with their super-soft and perfect-fitting Rockstar jeans or jeggings. They also have pajamas, sweaters and coats for the whole family--but the fashion girl should definitely take this as an opportunity to stock up on items she'll wear all fall/winter. Old Navy Lace-Trim Swing Top for Women ($16.49, down from $32.99) Old Navy Mid-Rise Built-In Sculpt Rockstar Jeans for Women ($24.99, down from $49.99) Black Friday is the last day of the sale. When does it end? The Old Navy Black Friday sale ends Friday 11/24/17 at 11:59 pm ET. Aka midnight on Black Friday. By the next day, Saturday, the deal will be gone--so hurry! At that point, the sitewide discount will go back down to 40% off. Luckily, the store will also have incredible Cyber Monday deals, too (like, um, 50% off sitewide again). But who knows how much merchandise they'll even have left at that point! Old Navy Plush Rib-Knit Tee for Women ($18.49, down from $36.99) Old Navy Velvet Blazer for Women ($24.99, down from $49.99)
The One Drugstore Eyeliner You Should Stop Using, According To A Dermatologist
The One McDonald's Extra Value Menu Item You Can Eat Every Day & Not Gain One Pound, According To A Nutritionist
Huge H&M News: Sale Items Are An Extra 20% Off Today Only Which Means $10 Leggings!
I'll never get tired of saying this: "You can never have too many leggings!" And now is the time to stock up. H&M just announced their pre-Black Friday sale--sale items are an additional 20% off! That means tons of already-amazing deals are now even more affordable including these Slim-fit Leggings which every woman should own. Yes, they are that amazing. They're made from a super stretchy twill fabric that's so comfortable and flattering. Even better? This stylish pair gives you all of the benefits of leggings, but they look like flattering black pants with their mock pockets. Did I also mention that they're so affordable? You can snag these must-own leggings for just $10 today! Slim-fit Leggings ($10.39, down from $12.99) PS: Be sure to check out some of these other amazing H&M steals that you can score for under $12 today! We guarantee these will sell out fast! Super-Slim-Fit Pants ($11.99, down from $19.99) Slim-Fit Pants ($11.99, down from $19.99) Jersey Leggings ($9.99, down from $19.99) SHOP MORE H&M DEALS NOW Be sure to check out this super popular Nordstrom sweater and these amazing leather booties! [Photo: H&M]
The One Trick Trainers Swear By For Not Over-Indulging During The Holidays
5 Cheap Natural Products Dermatologists Swear By To Look 10 Years Younger
4 Anti-Inflammatory Supplements Doctors Swear By To Burn Belly Fat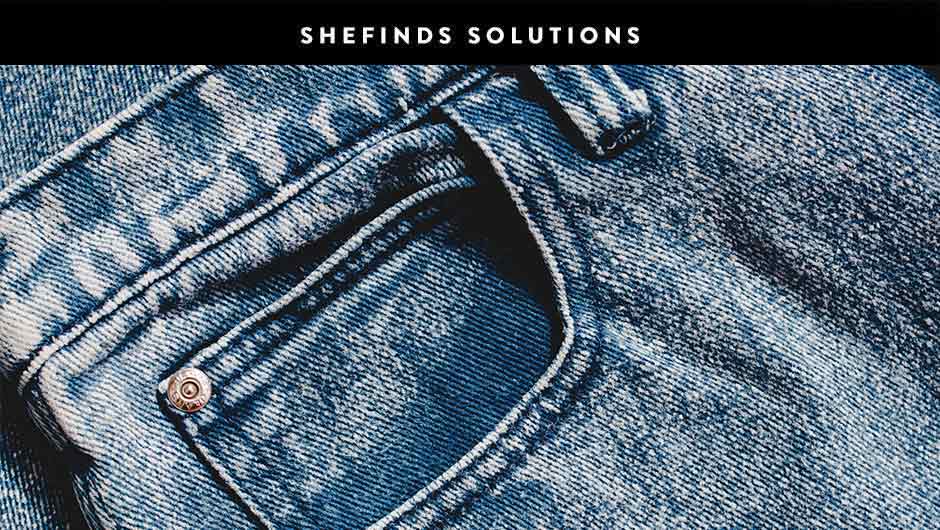 Once And For All, Here's How To Make Stiff Jeans Softer #SHEfindsSolutions
We all have jeans that we love. But the one problem that everyone faces with their fave denims is that sometimes those jeans can get a bit stiff. What do you do when that happens? Well, there are a lot of tricks out there to remedy the uncomfortable situation, and I've rounded of a few expert tricks to help you out. 1.Wash them often. If you've just invested in a new pair, try washing the jeans a couple of times before wearing to knock out the stiffness. 2.Use fabric softner. An easy thing that you may not be doing is making sure to wash with a good fabric softner. Seriously, don't skip out on this washing must-have! 3.Soak them in salt. Another method that's been popular is adding salt to your wash. Pour a cup into your regular cycle and wash as usual. It may take a few times before you see actual results. [Photo: Shutterstock]
Chrissy Teigen Just Made The Most Amazing Announcement Ever & We're Freaking Out!
Bell Sleeves Are In This Season And Here's How to Wear Them
It's Friday night, you've got somewhere to be, and you are rummaging through your closet wondering what you'll wear. It's freezing outside and you want to be comfortable, but classy. You're probably frustrated because you want to show up looking nice, but everything in your closet is outdated! What you need in your closet is the hottest fashion trend that's in style this winter: bell sleeves! The fun, girly statement sleeve will add a little bit extra drama to your outfit. You can wear bell sleeves out on the town with a pair of sleeves, paired with a pencil skirt for work, or with a skirt and tights for a holiday party. When it comes to bell sleeves, the possibilities are endless! Bell sleeves draws from the 70s style of dress with carefree, loose clothing. The loose fabric around the sleeves is fun but it's also modern and classy. There are bell sleeve sweaters, shirts, dresses, and coats on the market now -- and they're all incredibly easy to incorporate into your wardrobe! It's a fashion trend you won't want to miss out on this season, because it's wearable through cold weather and perfect for any event you attend. Here are four ways you can wear bell sleeves this season: Bold Elements Off The Shoulder Bell Sleeve Dress ($27) This off-the-shoulder bell sleeve dress is perfect for any occasion and any season. It can be worn in the winter to a holiday party, or even in the spring! Paired with a classy pair of heels or even boots, this dress is interchangeable no matter the occasion. B.P. Flare Sleeve Sweater ($39) This shirt is a great color for the holiday season and the bell sleeves add even more depth to the top. Not to mention, this rich red color is perfect for all of those holiday parties you have lined up, too! If you're considering wearing a bell sleeve top this winter, you won't have to worry about it looking bad with anything! This is a great shirt to pair with a pair of jeans, a skirt, or even a pair of leggings! A recent buyer said, "SO cute and soft! A great length to wear with high-waisted jeans. Bought it in two colors and may buy in others because I love it that much." Lucca Couture Empire Waist Bell-Sleeve Dress ($79) Bell sleeve dresses are an essential item to have in your closet. This one from Urban Outfitters has a beautiful pattern for fall on it and can be paired with any shoe. The light and flowy fabric is perfect for a day out or for going to a family event! ASOS Seam Detail Mini Swing Dress With Bell Sleeve ($51)  This bold red dress is another great item for the holidays. The bell sleeves are long and work well with the fit of the dress itself. If you want a dress in your closest that will work for all seasons and bring a bold look to your wardrobe, this ASOS dress is it. Make sure to check out more trends at SHEfinds.com, including the best velvet dresses of the season! [Photo: Stylecaster]
If You Have Curly Hair, You Need Carol's Daughter Black Vanilla Leave-In Conditioner In Your Life
As a woman with curly hair, I get very panicky when the cold weather sets in. Wash and go styles become less and less reasonable, which means I have to make second- and third-day curls works. And trust me, that's no easy feat. At least, it wasn't so easy until I discovered Carol's Daughter Black Vanilla Moisture and Shine Leave-In Conditioner. This stuff has been a life-saver! If you've ever tried a curl-refresher spray, then you know they can leave your hair feeling sticky and gross. I hate sticky curls. Luckily, this Leave-In Conditioner dries without any stickiness. Just a few spritzes and your curls are instantly hydrated and all frizziness is gone. Even better, this spray helps restore your natural curl shape. I used to never go more than a day without washing my hair to restore the curl pattern, but with this spray I can go almost a full week. Yes, it's a bona fide miracle worker for curly haired girls! Carol's Daughter Black Vanilla Moisture and Shine Leave-In Conditioner ($9.99) Shop our favorite puffy coats under $200. [Photo: Target]
These Swatches From The Gigi Hadid x Maybelline Collection Are AMAZING
When Is Free Shipping Day 2017? AKA, The Best Online Shopping Day Of The Year!
You're so busy making plans to wake up at the crack of dawn on Black Friday and stay by your computer from dawn until dusk on Cyber Monday that it makes perfect sense why a day like Free Shipping Day would slip right by you. But, as the name makes perfectly clear, neglecting this fabulous shopping opportunity should never, ever happen. Free Shipping Day will take place this year on Friday, December 15, starting at 12:01 a.m. So, what does this mean? Well, for starters, here's a day you're either going to have to stay up all night and dedicate your time to shopping or spend your entire lunch break cruising various sites for cheaper last-minute holiday gifts. Here are a few more crucial details to keep in mind while preparing for Free Shipping Day. 1) You Can Find Out Ahead Of Time Which Brands/Companies Are Participating Of course, not ever brand and company is getting involved with Free Shipping Day, but those you will learn about on FreeShippingDay.com aren't too shabby. As of right now, there are more than 450 Free Shipping Day participants, and that number could go up as I write this. Among the retailers you'll be able to shop you'll find JC Penny, Talbots, Target, Barnes & Noble, Ralph Lauren, Bloomingdale's, and even Melissa & Doug — which is perfect if you need to grab a few more toys and kids' items. Participating vendors run the gamut from technology giants like Sonos to retail giants like Kohl's to smaller family brands like Shark Tank winner RuggedButts, which designs clothing for young boys. 2) You'll Receive All Merchandise by Christmas Eve When you're shopping for gifts online prior to the holidays, the first question you'll probably ask is: can I get this shipped, like, yesterday? You have no time to waste, which is why one of the benefits of shopping with participating retailers on Free Shipping Day is getting a guarantee that you'll receive all items by Christmas Eve, the latest. 3) All Minimum Order Requirements Are Waived On This Day It doesn't matter if you only need to order a pair of mittens or if your list includes half the items at Walmart — there is no minimum order requirement to qualify for free shipping on Free Shipping Day. 4) Check FreeShippingDay.com On December 15 So, as soon as you wake up on Dec. 15, your first stop should be FreeShippingDay.com. At 12:01 a.m. EST, the site will post all Free Shipping Day offers from its vendors. You can also browse by category and specific store to find out what they're offering. And this site is worthy of your love and attention throughout the year, as well. Simply by clicking on a category like Beauty, you'll discover a slew of money-saving coupons and offers from companies like Lord & Taylor and Bath & Body Works. You can then access a code that can be used to save money on online or in-store purchases or redeem your offer online. There's no quicker, easier way to save big while scoring items you love.
Yes, You Should Definitely Splurge On A Samsung Galaxy S8 Active On Black Friday
I'm like most people; I use my smartphone for everything. Talking to my mom, sending work emails, taking pics of my kid. And that's just the basic stuff. I also shop from my phone, keep my life in order on my phone and use it as an alarm. Don't even get me started on all the apps required to help me function on a daily basis. Do you get the point? I'm one of those people that absolutely cannot live without her phone. The only smartphone I've ever owned is an iPhone and if I'm being honest, I've never even considered trying another brand. Yes, even though I've cracked many an iPhone screen trying to capture the perfect Instagram picture. The thing is fragile, but I just assumed all smartphones are, right? Wrong! I recently was lucky enough to play around with the Samsung Galaxy S8 Active and let me just say, mind. blown. I will start by saying that it is a bit heavier and bigger than my iPhone 6S, but not uncomfortably so. It also definitely takes some time to learn all the buttons and functions (especially when you've only ever used an iPhone), but I got the hang of it within a few days. Here are some of my favorite features of the Samsung Galaxy S8 Active: - The Camera: This is probably the #1 reason I decide to get a new phone. I don't own a digital camera or a DSLR, so I really rely on my smartphone to take amazing photos. And this phone? Wowza! The camera is so crisp and captures colors so accurately. I started taking pictures as soon as I unboxed the phone and by the end of my trial it was still the most impressive to me. - The Speed: Second to taking pictures, I used my phone to shop... a lot. I was seriously impressed with how fast and seamlessly I was able to visit my favorite websites and load apps. - The Durability: I wouldn't say I threw the phone on the ground with maximum force, but I let my 9 year old play around with it and as you can imagine, it didn't stay in her hands the whole time. Even after a few slips from her fingers, the phone was completely unscathed. - The Display: The screen on this phone is gorgeous. I would say this is probably the reason I don't mind the phone being a bit larger than my iPhone; the screen is just so clear, bright and vivid that I actually appreciate there being more of it. I also found the size and clarity of the screen a real bonus when reviewing pics that I'd taken and also when debating between two pairs of velvet booties. I was able to see lots of detail without squinting or straining my eyes at all. #oldeyes All in all, I have to admit, using this phone for just over a week seriously made me question my loyalty to the iPhone. There are other incredible smartphones out there and this is definitely one of the best I've ever used. Full disclosure: I kind of hate that I have to give it back. I would totally keep it and jump on the #teamsamsung bandwagon in a heartbeat. CLICK HERE TO LEARN MORE ABOUT THE SAMSUNG GALAXY S8 ACTIVE [Photo: Best Buy]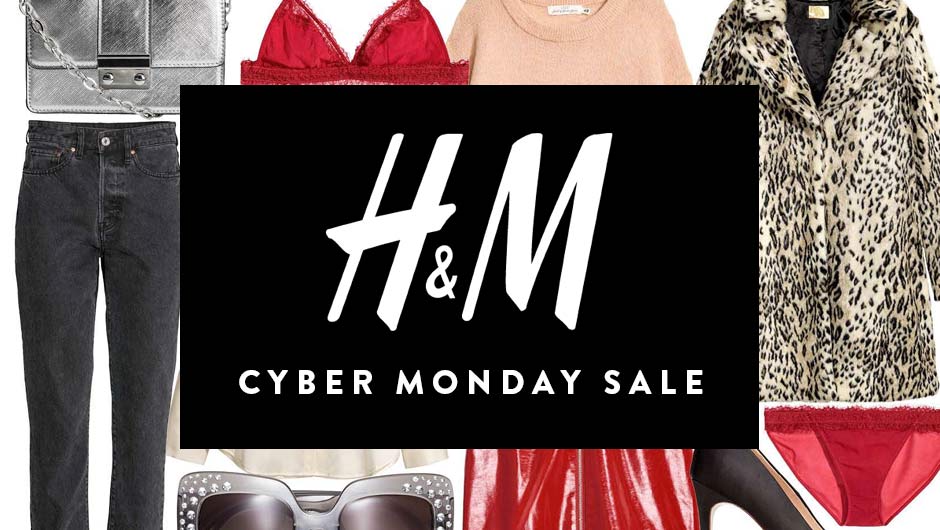 Here's What to Expect From H&M's Cyber Monday Sale
Between preparing for Thanksgiving, Black Friday, and worrying about Christmas and New Years, one may forget about Cyber Monday. The deals keep on coming and you're sure to get some of the best ones online this year for Cyber Monday. If you're too busy this holiday and you think you might miss the Black Friday deals and other holiday discounts, don't fear! Cyber Monday is on its way and will bring just as many great deals as Black Friday. H&M's Black Friday deals this year are unbelievable! With 60% off deals starting at $3 until the end of the day today, more deals are expected to follow. If you're excited about Black Friday deals coming up, don't miss the ones from H&M on Cyber Monday! Cyber Monday is always held the Monday after Thanksgiving and features incredible deals for online shoppers. If you don't have a chance to get out and about for Black Friday, then Cyber Monday is your next best bet for great deals that you can't miss! Most online retailers will feature exclusive deals over the long weekend and one of those will be H&M. H&M's Cyber Monday deals are expected to be even better than Black Friday. Their Black Friday deals will already be epic so what's in store for Cyber Monday? We can probably expect something similar to last year from H&M. H&M's Cyber Monday sale will begin on the 27th and last until the 28th and reportedly will offer 30% off everything site wide! Besides that, there will be 70% off select items online. What a deal! Here are a few items you'll definitely want to pick up from H&M soon.. Rib-Knit Sweater ($12.99) This red sweater is the perfect fall accessory. Red is a holiday color and this sweater is sure to get you a load of compliments. The rib-knit fit will keep you warm and cozy during the cold wintery days. Pair this sweater with your favorite jeans or a form-fitting skirt to make a beautiful holiday outfit! Jumpsuit With Ties ($34.99)  If you're looking for a cute jumpsuit to wear for Christmas morning or a New Year's Eve party, you'll want to grab this one from H&M. The flowy fabric makes it lightweight and comfortable, so you won't feel constricted. The beautiful bow in the back makes it a great holiday outfit and the pockets on the side makes it casual. Either dress up the jumpsuit with a pair of heels for a night out, or make it a laid-back outfit with a pair of shiny shoes. Slim-Fit Pants High Waist ($17.99) You can't beat this deal on these shiny slim pants. The fabric is in fashion and will go with anything you pair with it. Whether it's a cozy sweater or a sheer blouse, you can wear these pants anytime during the holidays and will be sure to get an array of outfits out of them. Don't miss the great deals going on at H&M right now and be sure to keep yourself updated with the latest Black Friday and Cyber Monday deals on SHEfinds.com. You can even check out H&M's 2017 Black Friday deals, too! [Photo: H&M]
Here's Everything You Need to Know About MAC Cosmetics' 2017 Black Friday Deals
We're days away from Black Friday and we're all feeling the pressure. There are so many deals going on online and in-store – where do we start? My suggestion is to make a list. List the Black Friday deals you simply cannot miss, the times they're going on, and the things you're looking for from each! That list better include MAC Cosmetics! Between their high-quality products and amazing Black Friday deals, you can bet that everyone is going to be racing there to get their hands on all of its beauty goodness. Whether it's a foundation or concealer you're after, or an eyeliner and mascara, there are deals out there for you. MAC Cosmetics has got you covered! Unfortunately right now, we don't know much about MAC's 2017 Black Friday plan. No official announcement has been released, but we did get a little tease as to what to expect. MAC's official Twitter page tweeted back to a user who asked about their upcoming deals. They said, "No news to share yet! Keep an eye on our site and social pages for Black Friday announcements here: http://bit.ly/MCUSOA ." But, we can suspect that this year's Black Friday sale will be similar to the deals they had last year. In 2016, MAC's Black Friday deal was a bit more unique than other makeup brands. The brand offered a set of its cosmetics in a new shade for $35. The new shade was a deep purple that reminded us of a cross between grunge, goth, and girly. The dark shade was perfect for the winter season and basically flew off the shelves. The limited-edition collection included "the Vamplify shade in Black Plum (vampy purple) sold with the existing Pro Longwear Lip Pencil in Bespoken For (dark plum cream) and Rebeleyes gel eyeliner (smoky black)." Pro Longwear Lip Pencil ($21) Vamplify Lipgloss (Was $20, now $12)  This year, we can expect no less from MAC. They announced on their website to get ready for Black Friday, and we can't wait to see what they have in store for us beauty mavens. Now, though, they have a deal where if you spend over $50 on MAC's website, you can choose a free gift! Either the Retro Matte Liquid LipColour in Caviar or the Instacurl Lash Mascara! Makeup lovers will definitely be looking forward to a few items on sale including these... Matte Lipstick ($17.50) One of MAC's major best-sellers is the Matte Liptick. This holiday season has introduced new winter colors such as Midnight Breeze, Valiant, Beatrix, and Victorian. Robert Lee Morris Mattene Lipstick ($25) The new Robert Lee Morris collection at MAC has introduced some products that makeup lovers are falling for. The Mattene Lipstick is a moisturizing matte lipstick that is creamy and soft! The new lipstick comes in six shades. Snow Ball Eye Compact ($29.50) Another one of MAC's recent releases is the Snow Ball Eye Compact. The smoky eye shades come in Rose Gold and Gold and are sure to deliver great color to your lids. Guess we'll have to wait and see! We might also see 40% off their products, just like their Black Friday deal last year! Get ready, the countdown until Black Friday has begun! Looking for something to hold you over until MAC's Black Friday deals are released? Check out the Black Friday sales Sephora and Ulta will be having this year! [Photo: MAC]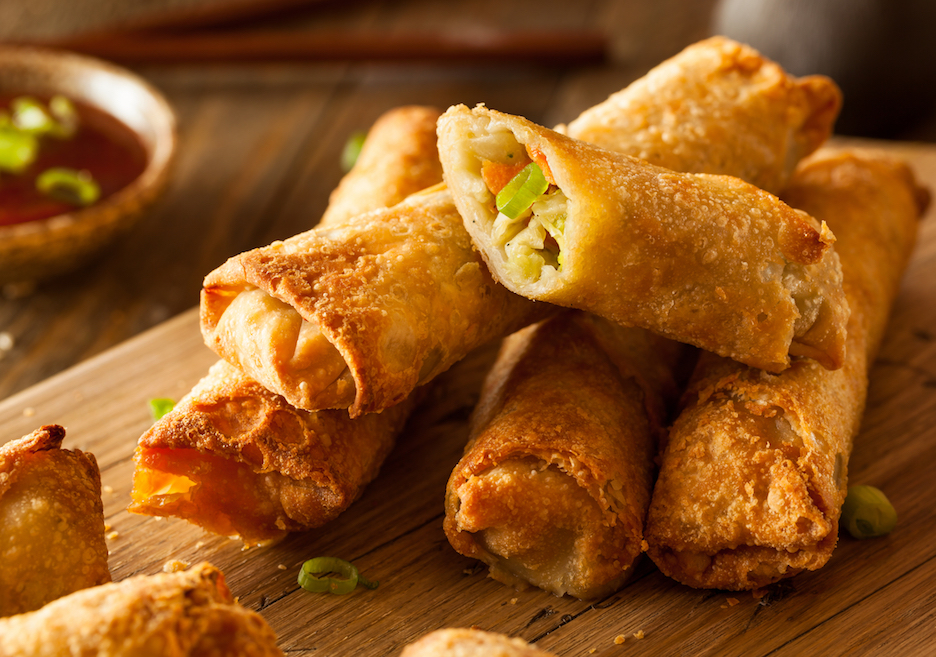 11 Reasons Why You Should Never Eat Egg Rolls, Like Ever
These Are Our Favorite Velvet Dresses Of The Season
5 Mistakes Brides Always Make When Picking Their Wedding Colors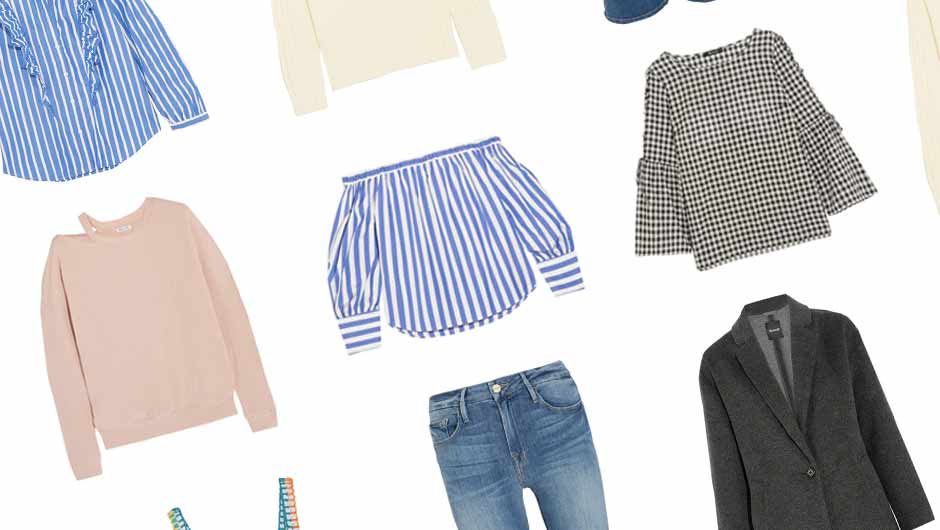 The Net-A-Porter Black Friday Sale 2017 Is Here–And It Is Everything!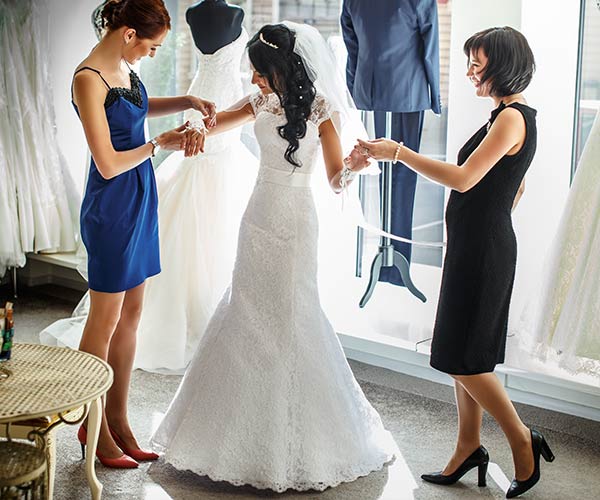 5 Hacks For Last-Minute Wedding Dress Emergencies Every Bride Should Know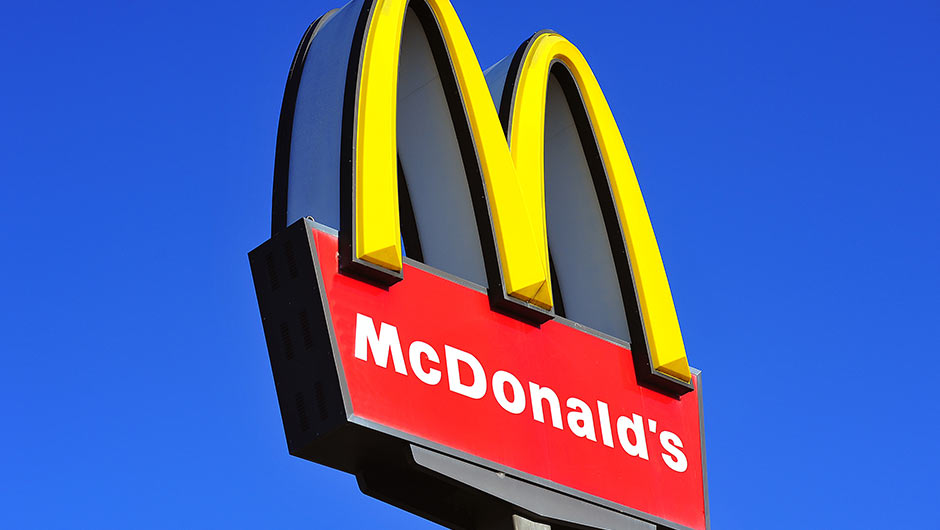 The One McDonald's Sandwich You Can Eat Every Day And Not Gain A Pound, According To A Nutritionist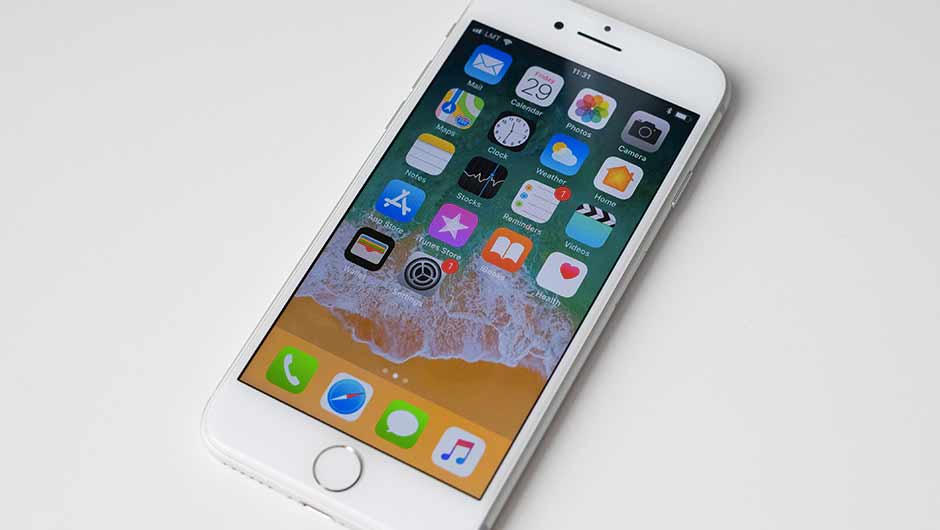 4 iPhone Apps You Should Delete From Your iPhone Right Now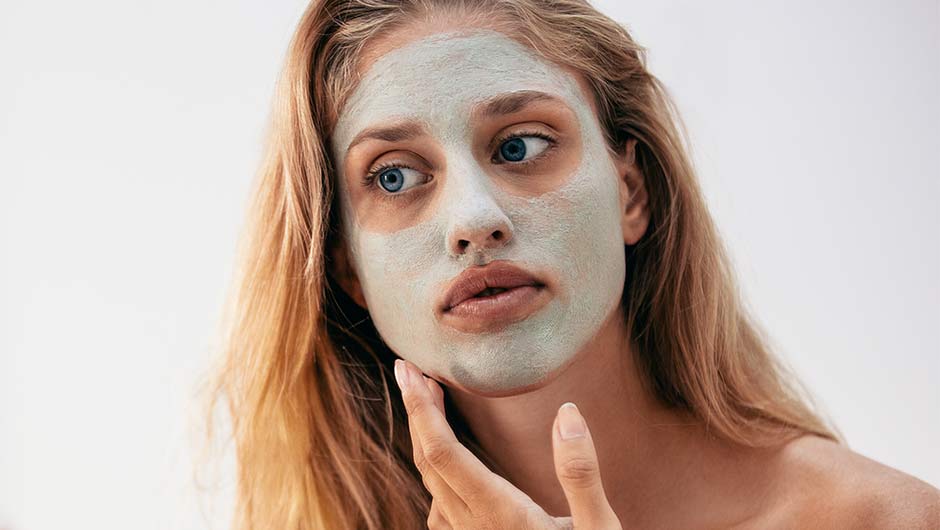 The One Drugstore Face Mask You Should Start Using, According To A Dermatologist
What Is Halle Berry Wearing? She's Practically Naked!
The J.Crew 2017 Black Friday Deal Is AMAZING
This post has been updated to include editors' picks from the sale.  J.Crew is near and dear to our hearts (what other brand have you been wearing since sixth grade?), and they skipped a beat this morning when the J.Crew Black Friday sale was announced and went LIVE! Yas. With no warning, J.Crew has unleashed 40% off full price items online + additional 40% off markdowns. We've had some Black Friday favorites already this year--but I think this is our #1. The sale SLASHES prices on J.Crew merchandize which can be on the more expensive side--from black pants to shoes, sweaters, scarves... everything. Literally, whatever you could want or need from J.Crew is now almost half off. The sale went live today 11/21 and runs through Sunday 11/26. No word yet whether J.Crew will up the ante even further for Monday 11/27, aka Cyber Monday, or if this is the best sale of the season. But I wouldn't risk it--if there's something you've been eyeing at J.Crew, this Black Friday deal is when and where to get it! "You should go for the big ticket items," online shopping expert Michelle Madhok exclusively tells us of shopping the J.Crew Black Friday Sale. "40% off a cashmere sweater is more than 40% off gloves." We're in love this Cocoon coat. J.Crew makes a great wool coat that's appropriate for work and play, and this one has a cool collar and comes in 8 colors--from basic black to bright plum. With the Black Friday discount of 40% off, you whack a whopping $140 off the price: J.Crew Cocoon coat in Italian stadium-cloth wool ($210, down from $350) On the gift-ables side, we're thinking you should grab these fuzzy slippers by the handfuls. These are the ultimate gift for the homebody, for the Netflix and chiller, for the girl who has everything! They come in cozy thistle (pink), natural and black and are under $20 after the Black Friday discount! J.Crew Fuzzy slippers ($17.50, down from $29.50) SHOP NOW So, there you have it--the miraculous J.Crew Black Friday sale and all our editors' pick. Now--what are you waiting for, get shopping! And in case J.Crew isn't your cup of tea... what about the Zara Black Friday Sale?