With the new year, you're probably ready to try out a new style – and there's no shortage of runway inspiration to pull from in 2018. But you won't have to worry about blowing your latest paycheck on a complete wardrobe makeover, because many of this season's hottest trends can be put together from items you already have in your closet. From unconventional pattern blocking to 90s-inspired shades, we've rounded up the best looks to try this year without having to spend a dime.
1. Fringe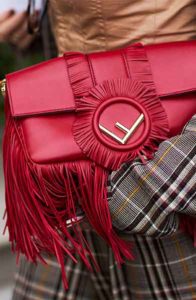 Fringe is back, and it's bigger and bolder than ever. Silky strands add a touch of elegance to any ensemble, while floor-length tassels create the perfect bold flair. You can start with a simple fringed accessory until you're ready to rock a head-to-toe look.
2. Plaid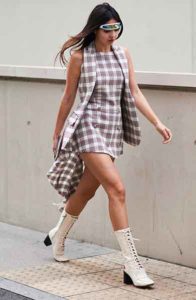 Plaid blazers were one of the chicest trends of 2017, so it's only natural that the timeless pattern carried over into the new year. You can never go wrong with a neutral plaid palette, but we're currently obsessed with more vibrant, multi-colored options.
3. Statement earrings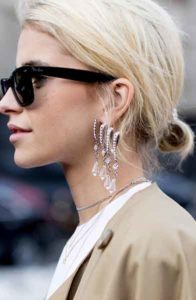 Try rocking some oversized hoops or stunning tear earrings to amp up the wow factor. Statement earrings can take an outfit from simple to dynamic in a flash.
4. Workout-inspired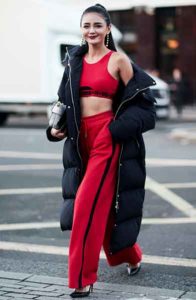 This trend elevates athleisure to new heights. Drawstring details and cropped silhouettes can now be found outside the gym, and we're living for it.
5. Sparkles, sparkles, and more sparkles!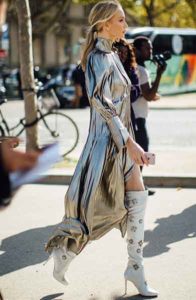 Despite what Mom told you when you were younger, no amount of sparkles is off limits for your fabulous adult self. Satisfy your glitzy fantasies with a shimmering mini dress and ankle boots for a look that's both fun and sophisticated.
6. Mixed bold prints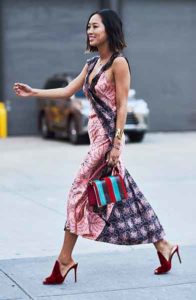 While you may stick to more traditional styles, this year is all about experimenting with the unconventional. Try mixing bold patterns together, like florals and plaid. The key to making it work? Opt for patterns in a similar color range.
7. Ultra Violet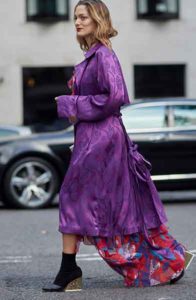 Pantone recently named Ultra Violet as its 2018 Color of the Year, so it's no surprise we're already seeing the hue everywhere. Pastels and lilacs are great hues to incorporate into your wardrobe for spring.
8. Tiny sunglasses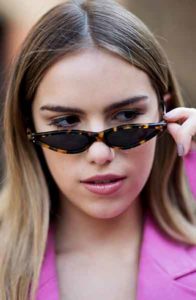 Beloved by Gigi Hadid, these sweet cat eye frames are making a resurgence from decades past. Scour your old dress-up stash to uncover a similar pair of beauties or visit your local vintage shop to get in on the 90s-inspired trend.
9. Corduroy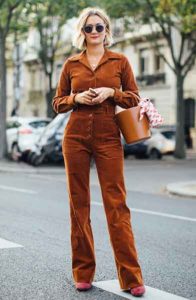 We couldn't be more thrilled that corduroy is making a comeback this year. Its soft texture can easily take you from day to night, whether it be in the form of a mini skirt or jumpsuit.
10. Brand Logos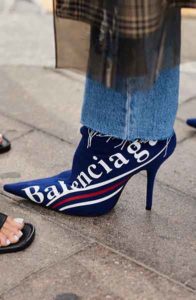 From Calvin Klein etched sports bras to Tommy Hilfiger emblazoned sweaters, brand logos are the "it" cool girl trend of 2018. We're guessing you probably own one of these items from the 90s, so you'll want to pull it out ASAP. Of course, the more worn it looks the better, as this adds to the overall retro effect.
For even more amazing style inspiration for the new year, check out 8 Cheap Winter Coats That Are Anything But Basic and The One Way To Stop Your Ripped Jeans From Ripping Even More.
[Photos: ImaxTree]