I'll start by telling you a little bit about myself: I am a 23-year-old from Ft. Lauderdale, Florida, who moved to New York City to pursue a career in fashion editorial 8 months ago (there's not a lot of that in south Florida). If you've never lived in NYC, you might not be familiar with the cost of rent, food and transportation here–but they're all astronomical. Even the sales tax is crazy.
If you're a millennial like me and just moved to a metropolitan area, you're probably starting to get clued in to the fact that your intern and entry-level years are going to be spent living paycheck to paycheck. No matter how much you have saved up (from summer babysitting jobs and whatnot), you're always going to come up short. (Not talking to you, lawyers and bankers). And if you thought eating Ramen Noodles and paying for dollar pizza with dimes would change after college, you are sorely mistaken. Welcome, to the real world! To quote Paramore, "Ain't It Fun?"
But since I am living in the most exciting city in the world, I should be able to enjoy it. Right? What's the point of living here if you can't afford to do anything fun? And that's how I came to the decision to take on a second job in retail on Saturdays–the typical day off for nine to fivers.
Having a second job is great, because it literally brings in an extra paycheck (aka, beer money). But on the other hand, it doesn't leave me much time to have a social life (beer money, but no time to drink beer). The extra income definitely helps me pay my bills, but it also causes me a lot of stress. People need time to unwind, and that is the honest truth. Luckily, some of my best girl friends also work two jobs (retail, bartending and more), so they sympathize with me and that helps.
If you work two jobs like I do, we dare you not to read the following 29 truths and not nod your head in agreement at least a few times. Because I know exactly what you're going through.
1. At your second place of work, you constantly find yourself saying the phrase "at my real job…I mean not REAL job…this is real too…but at my 9-5…uhhh…what I went to school for…uhhh… you know what I mean." #Awkward
2. When people complain about their 40 hour, 5-day work week you want to scream: "Try 60 hours, then we can talk!"
3. Do weekends even exist? All I have is a 5 day work-week and a 2 day work-week sandwiched together.
4. Even after 40 hours of work at your desk and a weekend full of restaurant/retail torture, you're still stuck eating plain white rice from the Chinese restaurant on the corner that you paid for with 4 quarters.
5. You have to buy double the clothes (another expense). The pencil skirts you have to wear at the office just don't fit in at your second job. The retail store that I work at requires us to wear the trends of the season, like boyfriend jeans and slip-on sneakers, while the bars that my friends work in call for low cut tops and cut-off shorts. Having to buy all these clothes would be a girls' dream… if you weren't broke as a joke.
6. Sometimes you have to go straight from your 9-5 to your bartending gig, where you don't get out until 4 a.m, and then you're back up at 7 a.m. to do it all over again. I like to call it binge working.
7. Tired is no longer a temporary feeling, it's a way of life. And when your friends and co-workers with one job complain, you just don't want to hear it.
8. Sometimes you look in the mirror at yourself and you see a zombie. Actually, you are a zombie.
10. There is not enough concealer in the world to conquer those dark circles. Those babies are permanent.
11. You've considered putting your head down and taking a snooze on your cubicle desk, or maybe you've actually done it.
12. Afternoon coffee breaks are 100% necessary, and sometimes you have to crack a Red Bull just to make it through your shift. Your parents and friends are concerned by your caffeine addiction, but you're just worried that the office kitchenette will run out.
13. Maintaining a social life is actually exhausting. After a 9-hour work day, you have to force yourself to take a power nap and get your butt out on a Friday night (if you have off), or else you'll have no friends or hot dates to speak of.
14. Your love life has come to a complete standstill, and you've done something you said you would never do; you downloaded Tinder, which would be great if you actually meet up with your matches. At least it's a good self-esteem boost.
15. While your girlfriends are texting you from their beds about their Saturday morning hangovers, you're like, "B**ch please, you didn't have to wake up to go to work at 8 a.m. this morning after those tequila shots you bought me last night. I'll pay you back later. I swear!"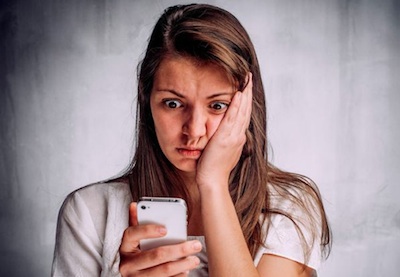 16. Brunch is a foreign concept. While all of your friends are enjoying their Sunday brunch every week, you're stuck inside retail/restaurant prison with a huge case of FOMO. It's even worse when they come into your place of work after brunch to "visit" and they're all boozed up.
17. Your lucky friends, who scored a decent salary right out of college and have the weekend to themselves, just don't get it.
18. While you're working, you are repeatedly asked, "How old are you, honey? And what year are you in school?" by your customers and sometimes, your co-workers. When you respond,"I'm almost 24, and I graduated college over a year ago," they look at you like you're a failure.
19. You're constantly questioning your life choices. Like, "maybe I should've been a Bio-Chem major after all."
20. When your friends took their 2-week paid vacations this summer, you were stuck working those 14 days straight, which made you want to vomit from jealousy.
21. If your second job is in retail or in the restuarant biz, forget holidays. They don't exist. Maybe you'll see your family next year, or next decade.
23. You constantly reassure yourself that you aren't alone. Plenty of your peers are living off grilled cheese, tuna and minimum wage just like you, which makes you feel a little bit better.
24. You're secretly counting down the days until you make enough money so you can quit your weekend job.
25. You remind yourself every day that having a second job allows you to live in the best city in the world, and that no matter how much you work, being an independent adult is pretty darn cool.
And don't forget to check out: 30 signs you probably aren't going to marry your college boyfriend,  51 reasons you and your BFF will be friends forever and 15 things nobody tells you about living in NYC.
[Photo: Shutterstock]