Every brand and their mother have a Facebook page, and they want everyone to be their friends–but what's in it for us? Here are three Facebook pages that actually deserve a click of the "like" button:
Tory Burch: We're sure that Tory Burch doesn't run her own Facebook page, but it sure does feel like she does. The designer's personal touch is all over the page, and there's tons of cool features like look book videos that Facebook fans can shop from, video of the designer chatting with Rachel Bilson about sunglasses, and a wall full of Tory Burch shoppers who give honest reviews on their purchases.
J. Crew: If you, like us, adore all things J.Crew, it's time for you to hit their "like" button. You'll get 20% off coupon codes, you can send the cutest virtual J.Crew gifts to your friends (they're free), and who doesn't want to see Jenna Lyons' television appearances on your Facebook feed to distract you from stalking your ex-boyfriend?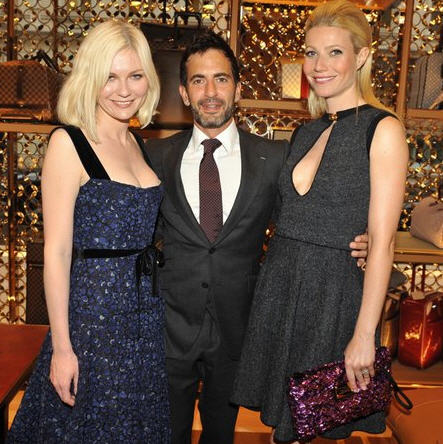 Louis Vuitton: Don't expect discount codes from Louis Vuitton, but do expect a LOT of access. The high-end brand streamed their fall 2010 fashion show for LV Facebook fans, and they document everything going on with the brand weekly. You can see video of Alexa Chung hosting the opening of their new London store (above), or behind the scenes photos from advertising campaigns.
Don't forget to like SHEfinds on Facebook for exclusive deals and finds, and then see our guides to the best skinny jeans, the best white jeans, the best sunglasses, and the best summer dresses.