Here at SHEfinds, we're all about online shopping (after all, every single thing you see on this site has a link to buy, for your convenience,) so we're especially excited to tell you about three new website re-launches happening today. You've gotta check them out–you will not be disappointed.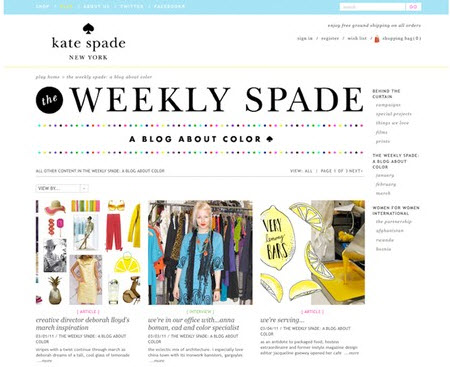 1. Kate Spade : The company's amping up their editorial with a new blog, "Weekly Spade," including easy-to-navigate design. You can now shop by color, designers' picks or even occasion. They even made checkout easier, with less steps. Bonus: Get 60% off handbags today–an incentive to check it out.
2. Vena Cava : The design duo I'm obsessed with will re-launch a completely new website on Tuesday which includes e-commerce. Under the "Vibes" tab, friends of the designers will model the clothes in their own unique ways, and a virtual "Garage Sale" will sell one-of-a-kind non-clothing trinkets.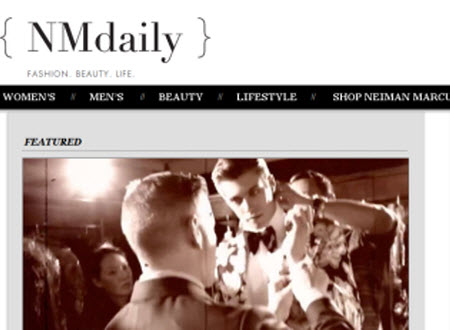 3. Neiman Marcus: The retailer will put a face to its name by rolling out a new daily blog,  NM Daily, to make a richer experience. Featuring behind the scenes, insider-y access, and a rolling Twitter feed, you can keep up to date with the buyers and movers and shakers behind the brand.
Check out more fashion news, plus all of today's online sample sales, and this week's best sales and deals still happening.