Ciate Sequin Manicure ($15; available later this month at Nordstrom); available in Harlequin (multi-colored), Tutu (pink, red, and champagne), and Super Duper (black, silver holographic, and gold).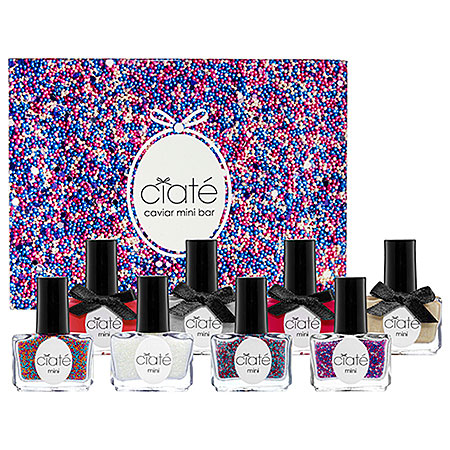 Ciate Caviar Mini Bar ($29); includes 4 adorable pocket-sized mini Caviar pearls and 4 paint pots.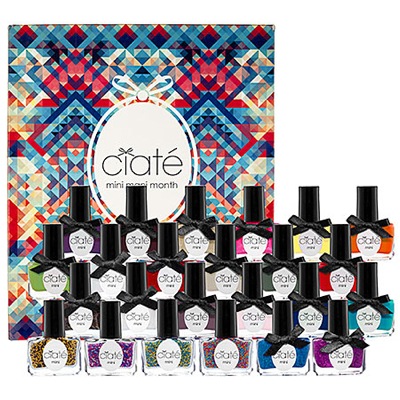 Ciate Caviar Mini Mani Month ($58); includes 4 pocket-sized Caviar pearls and 20 paint pots.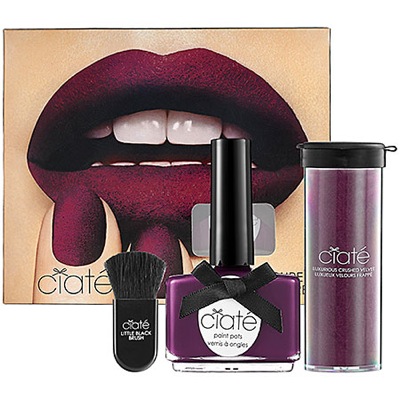 Ciate Velvet Manicure Sets ($19 each); available in Berry Poncho, Blue Suede and Mink Cashmere.