Day of the Dead costume: Wear this 
skirt
($42) as a top, the
longer skirt
($58) on bottom and tie this
scarf
($14) at the neck. Grab a faux flower headband and paint your face--voila!
pick up this feathered mask ($18), throw on a silky jewel toned dress and some turquoise eyeshadow, and go.
Urban Outfitters peacock tights ($14) to really wow everyone.
grab a pair of leopard print ears ($8) and go to town with sexy eye makeup and whiskers.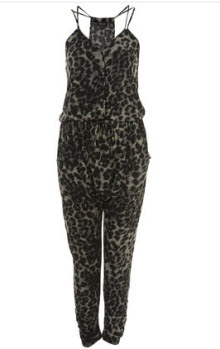 get this Topshop leopard jumpsuit ($80) and you'll be one cool cat--plus you can still wear it after Halloween.
body chain ruffle collar ($74) to any black dress and instantly become a goth princess villian.